My Love and Stars – Yao Chi, Zhang Nan
My Love and Stars is a urban sweet romantic drama directed by Lian Xin and starring Yao Chi, Zhang Nan, Li Siyang, Song Fangyuan, He Congrui, Jason Xu Feng and Gao Tianni.

The drama tells the story of Xin Chen, a superstar who falls from the status of a first-list to the assistant of a new singer, An Xiaoyu.

After suffering a double shock to her career and love, the tough and strong Xin Chen eventually returns to the top. She also gradually develops an affection for An Xiaoyu in the process of struggle.
Details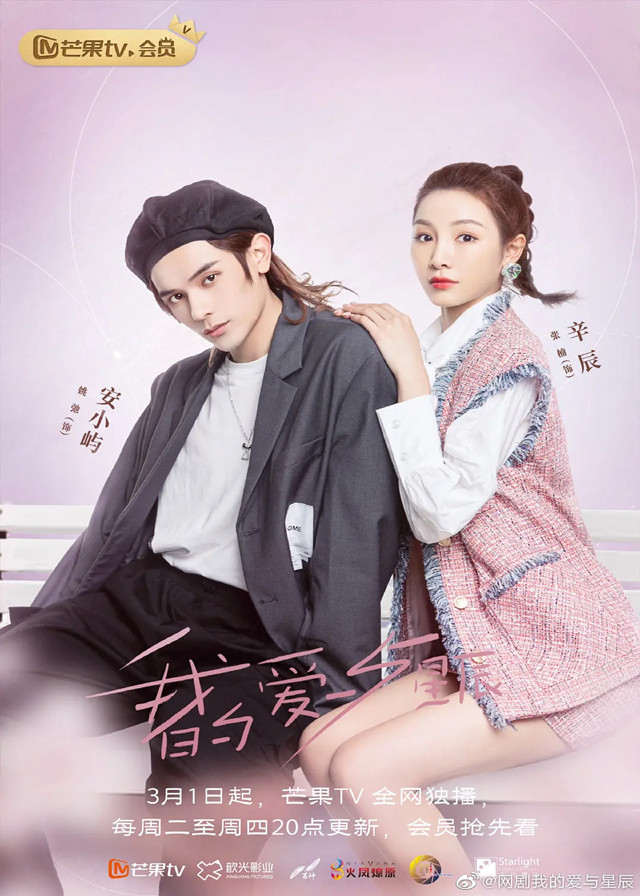 Cast
Synopsis
The heroine Xin Chen fell from an A-list superstar to the new singer An Xiaoyu's assistant. Her career and love suffered a double blow.
She is a tough and strong woman, how to overcome the difficulties and return to the top?
How do the seemingly incompatible Xin Chen and An Xiaoyu find each other's shining point in their difficulties and move forward together?
And what kind of chemistry will they bring when the talented musician with a fetish for tidying meets the female protagonist with a fiery personality?
Reviews
You May Also Like
Related Posts