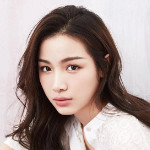 Zhang Nan dramas, movies, and TV shows list contains the best TV series, films of Zhang Nan and the ongoing and upcoming shows. The list will be updated continuously, bookmark this list to get the latest tv shows of Zhang Nan.
Zhang Nan Dramas List
2023-06-05

#1

Historical, Romance

Zhang Nan, Wang Yuwen, Sun Yizhou

In the early years of the Jing Kingdom's Anping era, when the young emperor was on the throne, the Marquis of Mingde, Zhong Yuqi, and the Prime Minister, Wu Lang, provoked the governors of various states to rebellion, causing warfare and unrest among the people. In the capital city of Jingzhou, Mo Xi, the niece of official Bai Wentai, and Feng Yao, her daughter are accidentally caught in the conflict...

2023-05-20

#2

Drama

Guo Xiaodong, Zhang Nan, Li Xiaoran

It tells the story of a variety show team centered around Yu Zaizao, a literary and artistic director, and Tao Tang, a young cultural heritage expert. Together, they collaborate to launch a cultural television program aimed at showcasing the beauty of Chinese civilization.

2022-05-19

#3

Family, Business, War

Qin Lan, Nie Yuan, Wu Jinyan

In the late 1920s, the Yi family, the giants of Shanghai's department stores, encountered a succession crisis. When Yi Xinghua's only son, Yi Zhongjie, abandons business to pursue medicine, he decides to choose an heir from among his eldest daughter, Zhong Ling, his second daughter, Zhong Yu, and his youngest daughter, Zhong Xiu. Zhong Ling is a lady from a famous family, elegant and quiet. Zhong Yu was raised by her grandfather, a South Sea magnate, and is smart and capable. Zhong Xiu studied in America, romantic and naive. The three girls have different mothers, different temperaments, and different upbringings. In order to inherit the department store, they repeatedly make strange efforts to show their strengths. Yi Xinghua did not expect "the three phoenixes to return to the nest" caused a huge storm. Fearing of hurting the relationship among them, he delayed the selection of the final heir. During the "isolated island" period in Shanghai, Yi Xinghua grasped the opportunity to make the Xing Hua Department Store flourish, and half of the proceeds from the operation were used to help the victims in Shanghai. But the good times did not last long, the Japanese invaded Shanghai in 1941, Yi Xinghua was killed for supporting anti-Japanese patriotic activities and resisting Japanese solicitation. Xing Hua Department Store lost its helmsman and suffered repeated "heavy blows", and fell into a "stormy situation". In order to realize their father's long-cherished wish of industrial prosperity, Yi's children were finally able to unite and overcome the difficulties together.

2022-03-01

#4

Urban, Romance

Yao Chi, Zhang Nan

The heroine Xin Chen fell from an A-list superstar to the new singer An Xiaoyu's assistant. Her career and love suffered a double blow. She is a tough and strong woman, how to overcome the difficulties and return to the top? How do the seemingly incompatible Xin Chen and An Xiaoyu find each other's shining point in their difficulties and move forward together? And what kind of chemistry will they bring when the talented musician with a fetish for tidying meets the female protagonist with a fiery personality?

2022-02-22

#5

Historical, Romance

Xu Kai, Wu Jinyan

In the 19th year of Yongle, the Ming dynasty was prosperous and all countries were coming to visit. In order to entertain the endless delegations from different countries, the Yongle emperor selected women who are good at cooking to the palace to serve as the food manager of the Food Bureau of Da Ming. After a lot of selection, the young girl Yao Zijin was selected to be the court lady of the Imperial Food Bureau, so she befriended Luo Xingqiao, who came from a low community, and Su Yuehua, a talented cook. Yao Zijin, who has always been a good-for-nothing, is inspired by them, and her interest in cooking was truly aroused. They created a hundred new dishes, cleverly incorporating Chinese medicinal food, and bringing back the famous dishes from the past generations to the world. Step by step, Yao Zijin went from being a palace maid to being the master of the Food Bureau, her cooking skills gradually became better and better. She gradually understood the true meaning of "food" and that food is a bridge to promote communication between people and cultures. In the end, she gave up the competition for the food competition and leaves the palace to join the civil, bringing traditional food culture further!

2021-04-15

#6

Historical, Romance, Comedy

Li Yitong, Xu Kai

In a peaceful and prosperous world, the people live and work in peace and harmony. The son of General Sheng Xiaojing, Sheng Chumu, is spoiled by his mother since childhood and is a famous playboy in Chang'an City. On a trip to Guangzhou, Sheng Chumu meets Fu Rou, a young lady from an embroidery shop, and falls in love with her at first sight. After a few encounters, Fu Rou realizes that Sheng Chumu is really uneducated and unskilled, and is disappointed with him. Sheng Chumu is determined to change himself for love and learns the art of war and eventually wins Fu Rou's favor. When they return to Chang'an, Fu Rou becomes a female officer in the palace by accident, and Sheng Chumu is forced to join the army. They are tested for love, but also in this process of growth, they see the responsibility on their own shoulders, and work together to save the country out of the crisis, and contribute to the prosperity of the country, the people's well-being, and happiness!

2021-01-24

#7

Urban, Business, Romance

Wu Jinyan, Yin Tao, Peter Ho

Lin Rui, the sales director of the famous cosmetic company SW East China, is fashionable and competent, tough and bold, and has attracted the attention of the French headquarters, becoming the biggest threat to replace the boss Shu Wanting. In order to counterbalance Lin Rui, Shu Wanting transfers her rival Fang Jing to the East China region and appoints her as the sales director of the second department, thus opening the war of sales without smoke. Zhang Xiaoyu, a newcomer, enters SW by accident and becomes Lin Rui's assistant, completes the metamorphosis from a newcomer to an extraordinary one under Lin Rui's guidance, and meets her own love.

2020-08-19

#8

Youth, School, Fantasy

Wang Yibo, Zhang Yijie, Wang Mengli

A gifted young man, Wei Yichen, loses his superpowers accidentally and the notebooks that contain the secrets of his powers go missing. As he explores the truth behind the loss of his powers, he meets a group of friends who also have superpowers. Mind reading, predicting the future, high-powered electric shocks, mind-shifting, invisibility, and other extraordinary powers are revealed one by one, and the extraordinary team grows from initial panic to tacit cooperation and gains true friendship.

2019-08-06

#9

Action, Military, Romance

Bai Lu, Xu Kai, Toby Lee

Xie Xiang, a kind-hearted and upright girl, entered the army in place of her brother, pretending to be a man. She studied at the army academy, where she became classmates with the cynical and wealthy Gu Yanzhen and the calm Shen Junshan. Under the strict and cruel training regime of the military academy, Xie Xiang not only had to try to conceal her secret of pretending to be a man but also had to overcome the inconveniences of being a woman in the military academy. What's more, she had to overcome her weak physique to complete all the training at the military school and graduate successfully. In the process, Xie Xiang and her classmates experienced a series of major events that led to a series of funny stories. In the end, Xie Xiang not only achieved outstanding results through her efforts but also won the respect of her coaches and captured the hearts of two outstanding male students. Later, when the Japanese army increased its troops in the Northeast of China, Jin Xianrong, who adored Shen Junshan, returned from overseas as the leader of the Japanese Chamber of Commerce. A series of conspiracies and traps ensued. With the help of her classmates, Xie Xiang fought against the Japanese and, shattering Jin Xianrong's conspiracy, and finally got together with Gu Yanzhen.

2018-01-14

#10

Historical, Romance, Political

Guan Xiaotong, Song Weilong

In 464 A.D., Liu Ziye ascended to the throne. He was very tyrannical, and his half-sister, Princess Shan Yin, Liu Chuyu, was even more lascivious. The number one gang in Jianghu, Tianji Lou, wanted to overthrow Liu Ziye's tyranny. Zhu Que came to the princess's mansion, began to train her followers, and met Rong Zhi, who secretly developed an affection. In the end, Tianji Lou helped Liu Yu to seize the throne successfully, Liu Ziye was killed, and Zhu Que also "died" in the rebellion. Rong Zhi assisted and took Zhu Que to a neighboring country. In the neighboring country, Zhu Que learned that Rong Zhi was a follower of the Empress Dowager of Northern Wei. In order to seize the power of the Southern Dynasty, he lurked in the princess's house and endured humiliation. When Zhu Que expressed her love for Rong Zhi, Rong Zhi chose the country and Zhu Que left sadly. Rong Zhi was actually deeply in love with Zhu Que, and in the face of Zhu Que's resolute departure, he eventually chose Zhu Que.

2017-02-14

#11

Fantasy, Romance

Song Weilong, Zhou Yutong

Xueji, a strange girl with special powers, has a special body that is ageless and immortal. A thousand years of life experience makes her rational and light-hearted inside, but she shows a simple and cute appearance. Xue Ji has been searching for the reincarnation of her true love Lai En Shan a thousand years ago. She finally met Gu Shiyi in 2016. She is attracted by the very different view of love between this world's Gu Shiyi and the original Lai En Shan, and falls in love again, rekindling her passion for life and the future.
Zhang Nan Movies List
2023-02-14

#1

Romance, Drama

Chen Mei, who was in the late stage of cancer, didn't want to continue to burden Peng Hao. She decided to give up treatment and, in the last days of her life, hoped that Peng Hao would take her to see the Populus Euphratica forest, fulfilling her long-cherished love wish. So, at the moment they arrived at the Populus Euphratica forest, a heart-wrenching love story was immortalized.

2020-02-08

#2

Historical, Romance, Drama

Zhou Lula, Wang Yuwen

Princess Jing Xian and the palace chef Zhang Dongguan overcame the differences in traditional family concepts, the disparity in identity, and the pressures of specific spaces to help the people around them, including palace maids, princes, generals, and servants, to solve their problems. Through creating delicious and carefully prepared dishes, they resolved various conflicts. During the process, the two overcame numerous obstacles and gained a deeper understanding of each other, silently completing their own growth. In the end, they returned to an ordinary life together.
Related Posts