Love of Populus Euphratica – Zhang He, Xu Xiaoqin
Love of Populus Euphratica is a romantic film directed by Chen Cheng, starring Zhao Liang, Sun Hongtao, Wang Jing, Wang Shuangbao, and Zhang He.
Details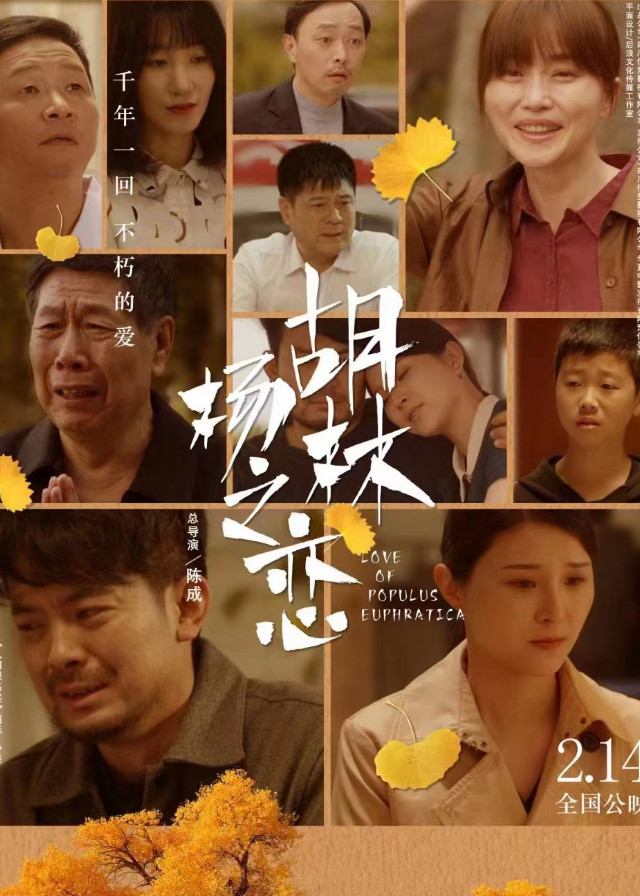 English Title: Love of Populus Euphratica
Chinese Title: 胡杨林之恋
Genre: Romance, Drama
Duration: 93 min.
Director: Chen Cheng
Writer: Cao Guoqiang
Producer: Han Yue
Product Company: Sichuan Bojian Film
Released Date: 2023-02-14
Boradcast Website: -
Cast
Synopsis
Chen Mei, who was in the late stage of cancer, didn't want to continue to burden Peng Hao.
She decided to give up treatment and, in the last days of her life, hoped that Peng Hao would take her to see the Populus Euphratica forest, fulfilling her long-cherished love wish.
So, at the moment they arrived at the Populus Euphratica forest, a heart-wrenching love story was immortalized.
Reviews
You May Also Like