Let's Meet Now – Hanna Lu, He Yu
Let's Meet Now is a romantic light comedy directed by Jiang Hao and Mao De Shu, starring Lu Yangyang, He Yu, Zhang Zijian, Jiang Zhinan, Zhou Junwei, Tian Zengliang, and Sui Yuan.
The drama tells the romantic love story of a young director, Ji Qiu, and a shooter, Zhou Ziqian, who has just returned from abroad, after they reunited.
Details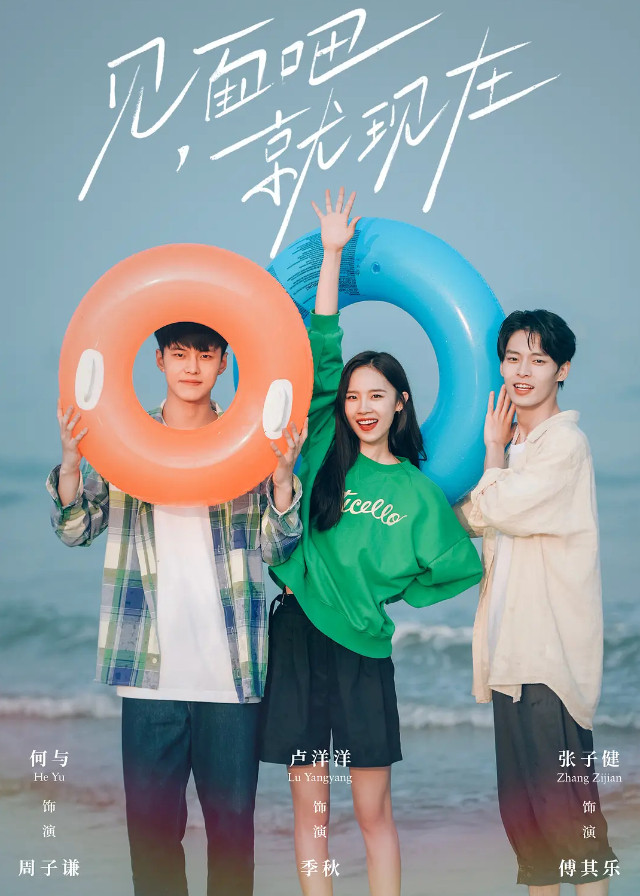 English Title: Let's Meet Now
Chinese Title: 见面吧就现在
Genre: Youth, Romance, Comedy
Tag: Slow Burn Romance, Multiple Couples, Happy Ending, Competition, Bromance, First Love
Episodes: 20
Duration: 45 min.
Director: Jiang Hao, Mao De Shu
Writer: Yue An, Tao Kaixin
Product Company: YOUYISI Media, YEFU PICTURES,
Released Date: 2022-09-09
Broadcast Website: iQIYI
Cast
Synopsis
Ji Qiu, a young director, and Zhou Ziqian, a shooter who has just returned from abroad, met in a shooting gallery due to a misunderstanding.
At that time, Ji Qiu did not know that the tall boy in front of her was the same little one who hid behind her as a child, and only treated him as a strange little brother she had just met.
Zhou Ziqian participated in the national shooting final held in Jiangyi City, and during the crucial final shot, he caught a glimpse of the girl he knew so well in the front row of the audience again.
Later on, because of the recording of Ji Qiu's team's new show "Let's Meet Now", they have various coincidences and encounters in their work and life, and this love-hate couple gradually come into each other's inner world.
Reviews
You May Also Like
Related Posts