Zhao Ge is a historical mythological romantic drama co-directed by Li Dachao, Liu Zhenming, Ren Haiyao, and Zhu Lihe, led by Wu Jinyan, co-starring Bao Jianfeng, Xu Kai, Zhong Xintong, Mi Re, Wu Jiayi, Bai Lu, He Fengtian and Li Yitong.
Details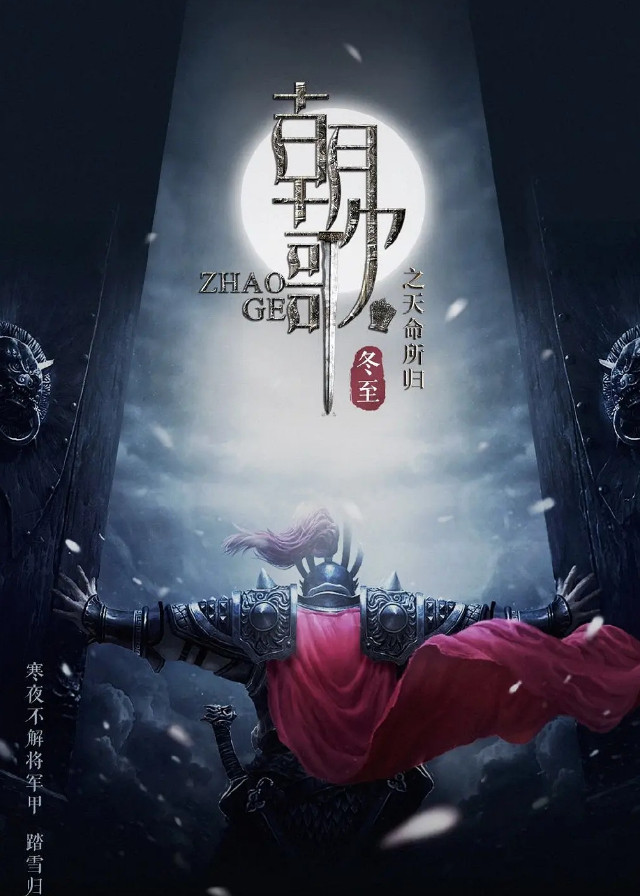 English Title: Zhao Ge
Chinese Title: 朝歌
Genre: Historical, Fantasy, Romance
Episodes: 50
Duration: 45 min.
Director: Li Dachao, Liu Zhenming, Ren haiyao, Zhu Lihe
Writer: Yu Zheng
Producer: Yu Zheng
Product Company: Huanyu Entertainment Co., Ltd, MGTV,
Released Date: –
Watch On: –
Cast
Synopsis
During the Shang dynasty, Di Yi moved his capital to Zhao Ge, hoping that the city would thrive like a loud song in the morning.
Time passed by, and the throne passed to Di Xin, who was so happy with his success that he fought on all sides and led the people to live an unstable life.
Fortunately, Ji Kao, the son of Ji Chang of Xiqi, and Yin Jiao, the son of Di Xin, are young heroes who hope to save the people from their hardships with their modest efforts.
When Ji Kao is framed and sent to a slave camp, Yin Jiao almost sacrifices his life to save him.
On his way to escape, Ji Kao meets Jiang Ziya, Ne Zha, and Yang Jian, and with their help, he escaped back to Xiqi.
In 1048 B.C., Ji Kao renamed Ji Fa, joins 800 lords in a collective crusade against Di Xin and finally overthrows the Yin Shang Dynasty.
In the process, Yin Jiao, mistakenly believing that his mother was killed by Ji Fa, turns against him.
After a battle, Yin Jiao finally realizes that it does not matter who is in charge of the kingdom, but what is most important is to bring happiness to the people.
Yin Jiao commits suicide and Ji Fa is crowned king of the Western Zhou, continuing the wish he had shared with Yin Jiao to make the people happy.
In the course of the story of the conquest of Zhou, the trajectory of these historical figures also left behind many places of interest and customs in the city of Zhao Ge.
Reviews
You May Also Like
Related Posts