Follow Your Heart – Luo Yunxi, Song Yi
Follow Your Heart is a romantic suspense drama, directed by Yu Zhongzhong, led by Luo Yunxi and Song Yi, co-starring Chen Yao, Cheng Lei, Huang Riying, Gu Zicheng, and Guan Zijing.
Details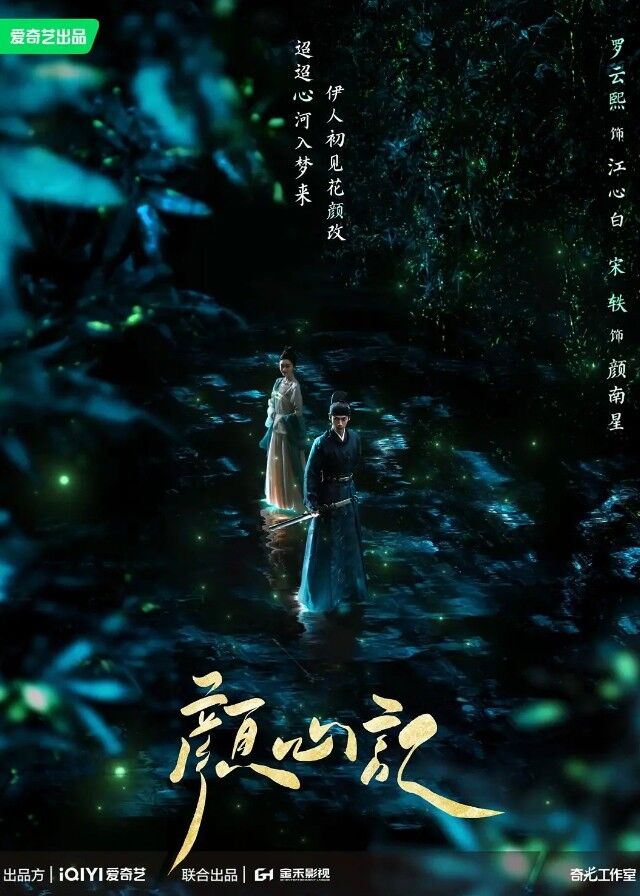 English Title: Follow Your Heart
Chinese Title: 颜心记
Genre: Historical, Romance, Suspense, Thriller, Drama
Episodes: -
Duration: -
Director: Yu Zhongzhong
Writer: Hu Rong
Producer: Yang Bei, Wang Jingjing
Product Company: iQIYI, JINHE
Released Date: -
Boradcast Website: -
Cast
Synopsis
The Yuejiang County Prince suffers from face blindness due to a family change accident and develops a detailed control to identify people.
The heroine is a female journeyman doctor with a strange transformation disorder that only the hero can recognize her.
After they found out the truth, they investigated the case together and looked for a way to break the transformation.
Reviews
You May Also Like
Related Posts
How is Luo Yunxi and Bai Lu's Relationship?

Who is Luo Yunxi 5-year girlfriend, is the net rumor of his love history true?

Bai Jingting and Song Yi Relationship is Revealed, Fans: Good Job!

Luo Yunxi and Dilraba His Favorite Actress on the same stage

Luo Yunxi and Zhang Ruonan Compose Love Symphony, How Their Chemistry Together Is?

Does Yukee Chen Yuqi Have A Boyfriend?

Luo Yunxi Was Injured In A Filming Accident, Fans Were Heartbroken, The Related Actor Issued An Apology And Denied Wearing A Ring

Luo Yunxi Photos

Luo Yunxi, Cheng Xiao Have Suprise Chemistry. What's Their Relationship?

Luo Yunxi looks very handsome in the live video streaming

Luo Yunxi, Bosco Wong Takes On The Role Of A Daddy, Taking Care Of The Baby With Fun

Does Song Yi Have A boyfriend? Who Is Her Ideal Type?

Song Yi Dramas, Movies, and TV Shows List

Luo Yunxi Dramas, Movies, and TV Shows List

Victoria Song Qian, Luo Yunxi: Dangerous Relationship in "Broker"

"Lie To Love" is about to shoot? Luo Yunxi will play the leading actor, Cheng Xiao will be the leading actress?

"My Heroic Husband" Starts With Lots Of Attractions: Song Yi is beautiful, Guo Qilin is funny and Hu Dandan is a stunning dancer

Luo Yunxi's Mr. Moxi Season 3 aired on December 24, 2020