And the Winner Is Love – Luo Yunxi, Yukee Chen
And the Winner Is Love is a historical martial arts romantic drama directed by He Shupei, led by Luo Yunxi and Yukee Chen Yuqi, co-starring Zou Tingwei, Tian Yitong, Zhao Wenhao, Han Ye, and Zheng Yiming.
The drama is based on the long martial arts novel of the same name by Junzi Yize, which tells the story of Chong Xuezhi, the daughter of Chong Ye, the former master of the Chong Huo Palace, and Shangguan Tuo, the master of the Yue Shang Valley, who are married after many misunderstandings and return peace to the Jianghu.
Details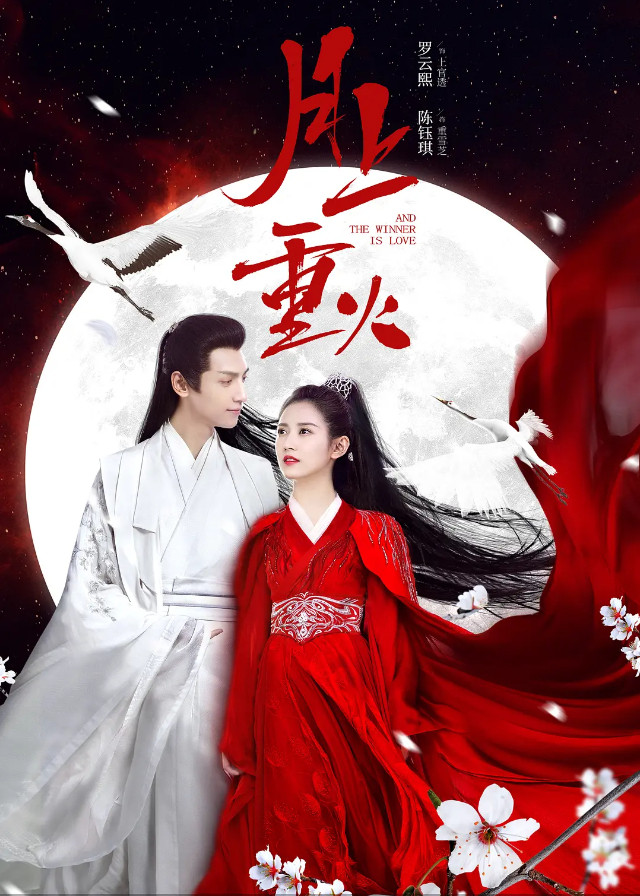 Cast
Synopsis
The dashing and handsome Shangguan Tuo has saved Chong Xuezhi, the master of the Chong Huo Palace several times.
They fall in love with each other after several dangers.
However, fate has a way of tearing them apart and they have to continue to fulfill their respective missions.
But the never-ending strife in the Jianghu brings them together again.
They break through many obstacles to come together and unravel all the conspiracies, restoring peace to the martial world, while they choose seclusion.
Reviews
You May Also Like
Related Posts
Chinese Dramas Like And the Winner Is Love

How is Luo Yunxi and Bai Lu's Relationship?

Does Yukee Chen Yuqi Have A Boyfriend?

Who is Luo Yunxi 5-year girlfriend, is the net rumor of his love history true?

Does Joseph Zeng Shunxi Have A Girlfriend? Dating Yukee Chen?

Luo Yunxi and Dilraba His Favorite Actress on the same stage

Luo Yunxi and Zhang Ruonan Compose Love Symphony, How Their Chemistry Together Is?

Luo Yunxi Was Injured In A Filming Accident, Fans Were Heartbroken, The Related Actor Issued An Apology And Denied Wearing A Ring

Luo Yunxi Photos

Luo Yunxi, Cheng Xiao Have Suprise Chemistry. What's Their Relationship?

Luo Yunxi looks very handsome in the live video streaming

Luo Yunxi, Bosco Wong Takes On The Role Of A Daddy, Taking Care Of The Baby With Fun

How Is Yukee Chen, Lin Yi's Chemistry? They Partner Sweetly In "Memory of Encaustic Tile"

Yukee Chen Dramas, Movies, and TV Shows List

Luo Yunxi Dramas, Movies, and TV Shows List

Victoria Song Qian, Luo Yunxi: Dangerous Relationship in "Broker"

"Lie To Love" is about to shoot? Luo Yunxi will play the leading actor, Cheng Xiao will be the leading actress?

Luo Yunxi's Mr. Moxi Season 3 aired on December 24, 2020