Luo Yunxi's Mr. Moxi Season 3 aired on December 24, 2020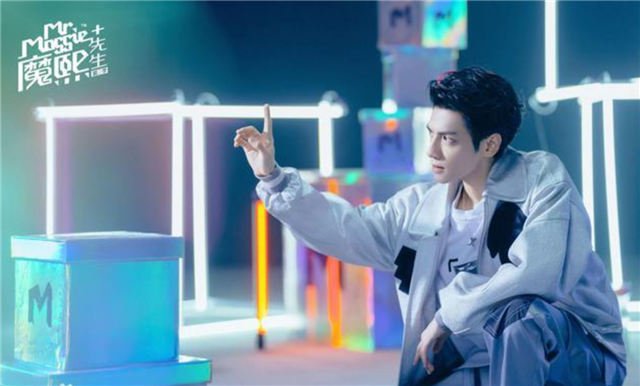 "Mr. Moxi Season 3" is an interactive cultural variety show for Gen Z produced by Zhonshi Tongcheng, with Luo Yunxi as the main MC. The producer is Junhou Tianyang.The program broadcast on Tencent Video at 12:00 every Thursday from December 24, 2020.
The show aired its first season in 2018. The first season is about the hip play. The second season is about the new urban youth culture. And the current season is about the multi-circle culture. Mr. Moxie has been trying to put forth new ideas. It is not just the pursuit of "fun", it is also always serious "play".
The third season of "Mr. Moxi" is an interactive variety show that showcases the culture of Gen Z, Luo Yunxi, the main MC, travels to Hangzhou, a smart city, and penetrates different cultural circles to start a brain-teasing journey driven by interest alliances through reasoning and interactive challenges. The third season of "Mr. Moxi" will show the attitude of the Gan Z "explore the unknown and work hard for love", creating a new experience of 5G special ultra-Z interactive variety show.`
Compared with the previous two seasons, the new season of "Mr. Moxi" is a sight to behold, whether it's the format of the show or the wrapping of visual effects, or the new virtual characters that appear.
`Luo Yunxi: "I want to make some skills or some forms of our national culture to become a trend".
Related Posts
Luo Yunxi (Leo Luo) Profile

How is Luo Yunxi and Bai Lu's Relationship?

Who is Luo Yunxi 5-year girlfriend, is the net rumor of his love history true?

Luo Yunxi and Dilraba His Favorite Actress on the same stage

Luo Yunxi and Zhang Ruonan Compose Love Symphony, How Their Chemistry Together Is?

Does Yukee Chen Yuqi Have A Boyfriend?

Luo Yunxi Was Injured In A Filming Accident, Fans Were Heartbroken, The Related Actor Issued An Apology And Denied Wearing A Ring

Luo Yunxi Photos

Luo Yunxi, Cheng Xiao Have Suprise Chemistry. What's Their Relationship?

Luo Yunxi looks very handsome in the live video streaming

Luo Yunxi, Bosco Wong Takes On The Role Of A Daddy, Taking Care Of The Baby With Fun

Victoria Song Qian, Luo Yunxi: Dangerous Relationship in "Broker"

Luo Yunxi Dramas, Movies, and TV Shows List

"Lie To Love" is about to shoot? Luo Yunxi will play the leading actor, Cheng Xiao will be the leading actress?