Till The End of The Moon – Luo Yunxi, Bai Lu
Till The End of The Moon is an immortal xianxia romance drama, directed by Ju Jueliang, with Luo Yunxi and Bai Lu in the lead roles, starring Chen Duling, Deng Wei, Sun Zhenni, Geng Yeting, Li Peien, Yu Bo, Huang Haibing, Zheng Guolin, Zhang Zhixi, Xiao Shunyao and Wang Xichao, with a special appearance by Wang Yifei, Chen Bohao.

The drama is adapted from the novel "黑月光拿稳BE剧本" by Teng Luo, which tells the story of Li Susu, the daughter of the head of the Hengyang Sect, and Tan Tai Jin, a generation of demon gods who fall in love with each other.
Details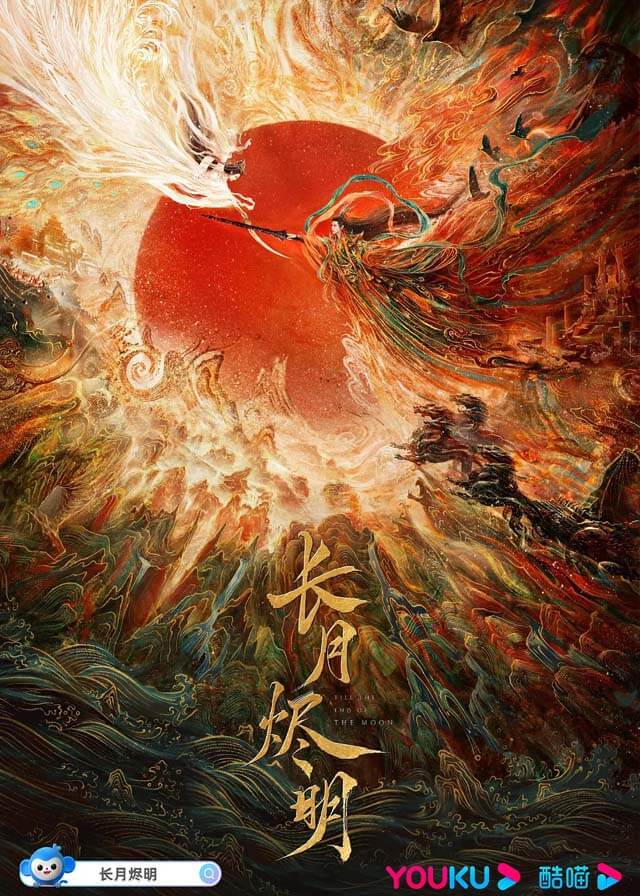 English Title: Till The End of The Moon
Chinese Title: 长月烬明
Genre: Xian Xia, Immortal, Romance
Episodes: –
Duration: –
Director: Ju Jueliang
Writer: He Fang, Luo Xuan
Producer: Wang Yirong
Product Company: Otters Studio
Broadcasting Website: Youku
Released Date: –
Cast

Luo Yunxi
as Tantai Jin / Chang Jiumin / Ming Ye

Bai Lu
as Li Susu / Ye Xiwu / Sang Jiu

Chen Duling as Ye Bingchang / Mei Nv / Wu Huan

Deng Wei as Xiao Lin / Gongzhi Wuji / Sang You

Sun Zhenni as Pian Ran

Geng Yeting as Ye Qingyu
Synopsis
In order to save the world from the demon god Tantai Jin, Li Susu, the daughter of the head of the Hengyang clan, takes a desperate step back in time to 500 years ago and disguises herself as Ye Xiwu, the youngest daughter of the Ye family, to stop Tantai Jin, the son of the kingdom of Jing, who was not yet completely corrupted by evil thoughts, from becoming a demon god.
Unexpectedly, Tantai Jin is the husband of Ye Xiwu. They gradually develop a love affair, and eventually, Li Susu sacrifices herself to change the fate of Tantai Jin and the world.
After losing the love of his life, Tantai Jin searched for 500 years for Li Susu's soul on the banks of the Youming River and was saved by an Immortal Sect when he is going to die. Since then, he has become a disciple of the Immortal Sect. He has changed his ways and met up with Li Susu.
When they are reunited, Tantai Jin's demonic body still attracts criticism and covetousness, and the worlds are once again in danger.
Faced with a cruel fate, Tantai Jin sets up a situation with his body. The two lovers under a lot of misunderstandings, but finally their hearts are in sync. They turned the tide and prevented the crisis of extinction together.