With You – Liu Haoran, Tan Songyun
With You is a youth school drama directed by Liu Chang, starring Liu Haoran, Tan Songyun, Wang Yuexin, Dong Qing, and Chen Mengxi.

The drama is based on the novel of the same name by Bayue Chang'an, which tells the story of Geng Geng, an ordinary student who accidentally enters Zhenhua High School, and Yu Huai, a "Straight-A-Student" who become tablemates, and they grow up together, experiencing separation and reunion.
Details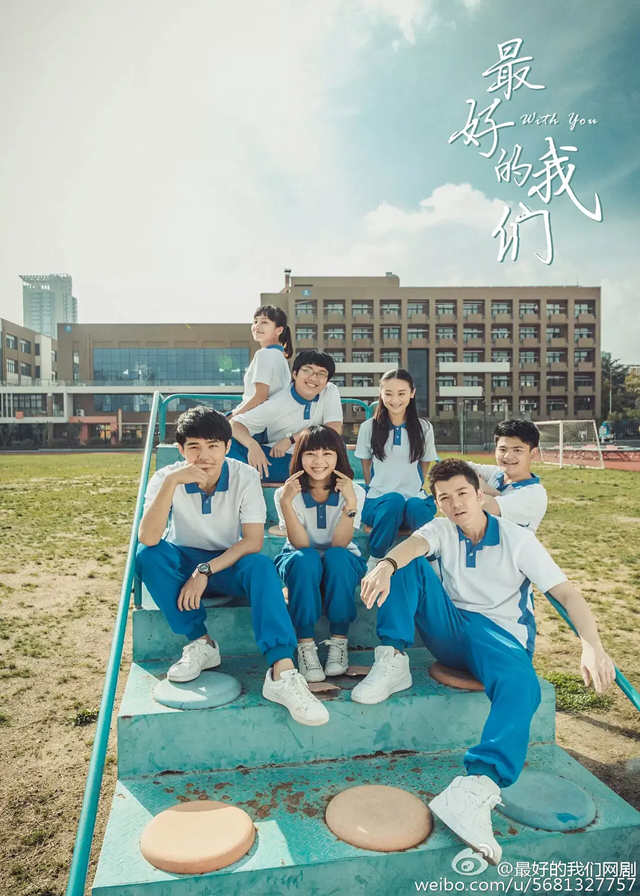 English Title: With You
Chinese Title: 最好的我们
Genre: Youth, School, Romance
Tag: Friends to Lovers, Smart Male Lead, First Love, High School, Student, Meet Again
Episodes: 24
Duration: 45 min.
Director: Liu Chang
Writer: Li Jia
Producer: Dai Ying, Zhu Zhenhua, Zhang Yan, Liu Beibei
Product Company: iQIYI
Released Date: 2016-04-08
Broadcast Website: Viki, iQIYI
Cast
Synopsis
Geng Geng, an ordinary student, is accidentally admitted to Zhenhua High School and meets Yu Huai, a "Straight-A-Student" by chance.
During military training, Geng Geng befriends Jian Dan, and Jiang Niannian, and then becomes a tablemate with Yu Huai.
After entering Zhenhua, Geng Geng's life is just as difficult as she expected it to be. She is "hit" hard by the test exams, she is unable to understand the lessons, and when she returns home, she is overwhelmed by the sudden appearance of her new mother and brother.
However, all this becomes different because of the company of her tablemate Yu Huai and the group of good friends she has made. They make Geng Geng's high school life less lonely.
During the three years of high school, Geng Geng and Yu Huai grow up together from the ordinary little things, and they say goodbye to their youth with their ignorant and youthful affection
After the college entrance exam, the most special boy in Geng Geng's heart surprisingly disappeared. After years of separation, when they meet again, Geng Geng, who is still remembering the agreement of the year, is facing to choose between Yu Huai, who he has always remembered, and Lu Xinghe, who is pursuing her fiercely.
Reviews
You May Also Like
Related Posts