Face Off – Zhang Danfeng, Tan Songyun
Face Off is a romantic drama directed by Pan Jingcheng, starring Zhang Danfeng, Tan Songyun, Ying Haoming, Dai Chao, and Zhou Ziyin.
The drama is based on the comic "Bai Tuo! Ba Wo Bian Mei! / 拜托!把我变美!". It tells the story of Chen Zhen, a cosmetic saleswoman who regards herself as a "heroine" since her childhood, who meets and falls in love with Wang Yi, a talented special effects make-up artist.
Details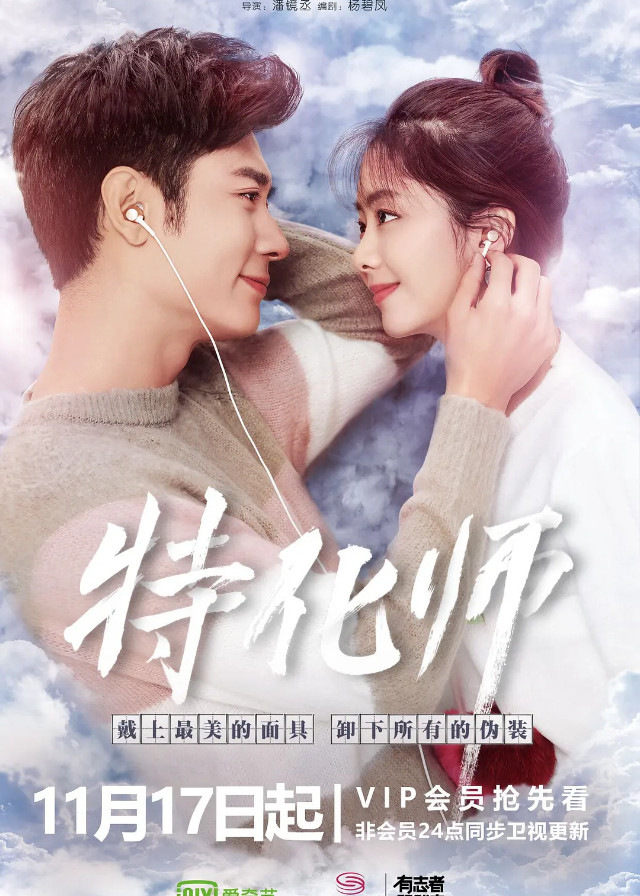 Cast
Synopsis
Chen Zhen, who claims herself to be a heroine since her childhood, is a cosmetics saleswoman with a straightforward personality.
At a fashion show, she accidentally meets Wang Yi, a leading expert in special effects make-up, and her desire for a career in special effects make-up begins.
Vowing to find her real mother, Wang Yi returns to China and is not interested in running the family business, but is forced to get involved in an emotional and business rivalry with his half-brother Wang Xiao.
With the help of Wang Yi, Chen Zhen grows up in the special effects industry quickly, she completes a number of romantic and heart-warming special effects cases, and they develop an affection for each other.
However, Song Qianjin, who has a crush on Chen Zhen, Shen Yun, who cares about Wang Yi, and Sha Tian, who admires Wang Xiao, set up a difficult situation for them.
Finally, with the help of his first love Xiuming, his special effects stylist friend Lei Zifan and Chen Zhen, Wang Yi solves his workplace crisis and achieves success.
Overwhelmed by jealousy and hatred, Wang Xiao is at his wits' end. Wang Yi forgives his brother with a generous heart to complete his redemption.
A heart-warming wedding takes place in a quaint chapel, and happiness finally comes for them!
Reviews
You May Also Like
Related Posts