My Mr. Mermaid – Tan Songyun, Dylan Xiong Ziqi
My Mr. Mermaid is a youthful inspirational romantic drama, co-directed by Chang Xiaoyang and Wang Zhengjun, starring Tan Songyun, Dylan Xiong Ziqi, Huang Shengchi, Wang Zixuan, Zhang Heng, Zhang Junning, Cai Lu, Pang Hanchen, Peng Yuchang, Cao Xiyue, Wang Maolei, and Ma Kui, with a special appearance by Sun Yang.

The drama focuses on the sport of swimming and is about a rookie female journalist, Yun Du, who falls in love with swimmer Tang Yibai and encourages him to return to the top of the swimming world after his failure.
Details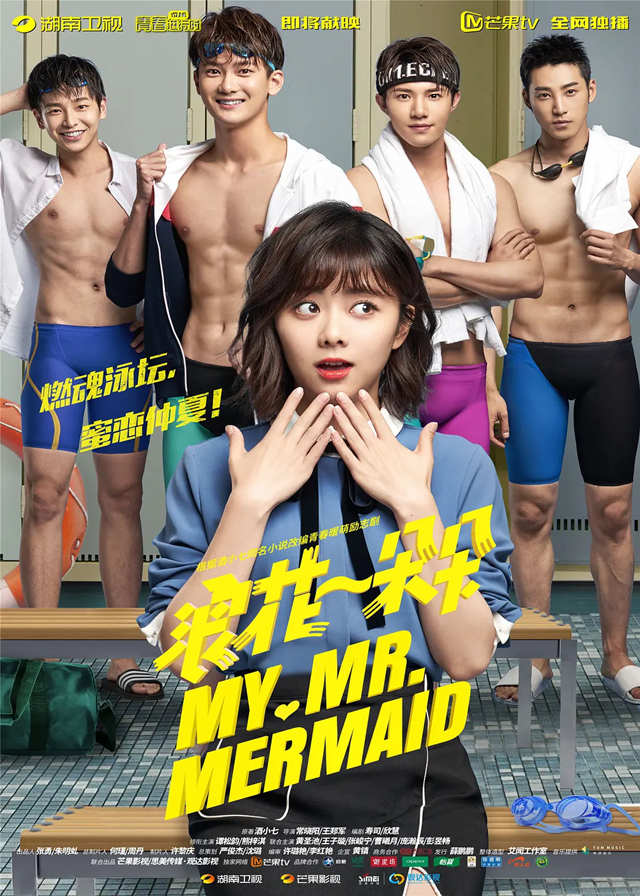 English Title: My Mr. Mermaid
Chinese Title: 浪花一朵朵
Genre: Youth, Romance, Sport
Tag: Nice Male Lead, Bromance, Calm Male Lead, Smart Female Lead, Strong Female Lead, Love Triangle
Episodes: 36
Duration: 45 min.
Director: Chang Xiaoyang, Wang Zhenjun
Writer: Xu Luyan, Li Hongyan
Producer: Zhang Yong, Xu Liqing
Product Company: MANGO STUDIOS, GRAND MEDIA
Released Date: 2017-07-30
Watch On: Viki, China Zone, WeTV, MGTV
Subtitle:
English, Chinese, Indonesian, Arabic, Bulgarian, Czech, Dutch, French, German, Hebrew, Hungarian, Italian, Korean, Polish, Portuguese, Romanian, Russian, Serbian, Slovak, Tagalog, Turkish, Urdu, Vietnamese
Cast
Synopsis
The college swimming league is about to start. The captains of the two sports universities, Qi Ruifeng and Ouyang Heng, will have a super duel.
At the same time, Tang Yibai, a member of Nanyang Sports University, will also return to the field in this league after four years of hibernation.
His best friend Qi Ruifeng, teammates, and coaches have high hopes for him. Tang Yibai will also do his best to pursue his dream again.
Just before the competition, Tang Yibai meets Yun Duo, an intern reporter. She learns about Tang Yibai's past and dreams and encourages him without reservation and supports him in her righteousness.
Yun Duo moved into a room rented by Tang Yibai's mother, but she and Yibai are unknown about this.
After discovering each other's identities by chance, they contact more frequently and gradually develop a special feeling for each other.
However, the intense training and preparation require Tang Yibai to make a choice between love and his dream. Tang Yibai eventually chooses to face all the difficulties and obstacles with Yun Duo.
In the end, with the encouragement of Yun Duo and the help of his teammates and coaches, Tang Yibai finally achieved his dream results and went on to compete at a higher level.
Reviews
You May Also Like
Related Posts