The Eternal Love 3 – Xing Zhaolin, Liang Jie
"The Eternal Love 3" is an ancient romance drama produced by Penguin Pictures, starring Xing Zhaolin and Liang Jie, co-starring Fang Yilun, Sun Yining, Zhou Zixin, and Chen Jingke.

The drama is adapted from the novel "Bao Xiao Cong Fei: Ye Wo Deng Ni Xiu Qi" written by Fan Que, which tells the story of Qu Xiaotan, who travels through time and space again, to redeem Mo Liancheng, who has lost his memory in this era, and continues to pursue love.
Details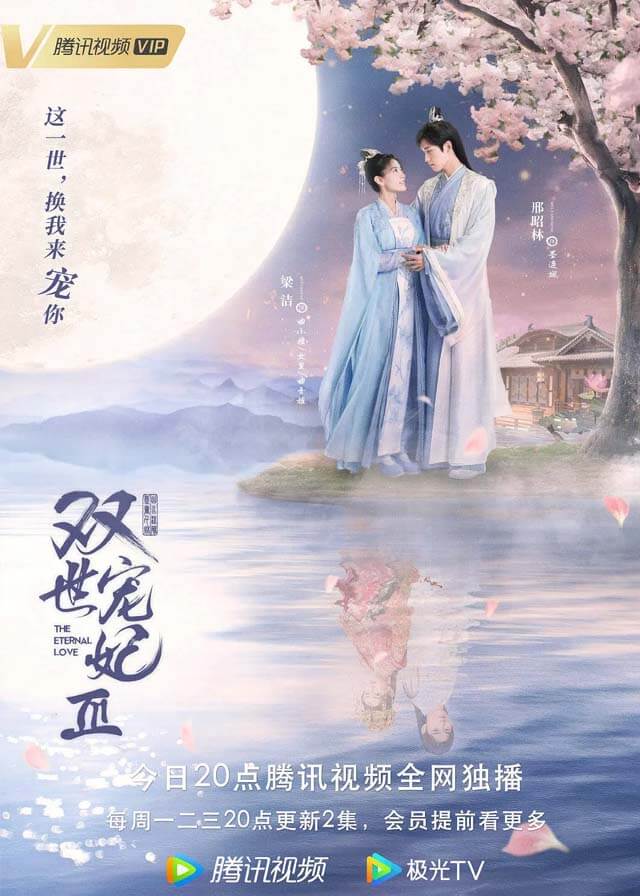 English Title: The Eternal Love 3
Chinese Title: 双世宠妃Ⅲ
Genre: Historical, Comedy, Romance, Fantasy
Episodes: 30
Duration: 45 min.
Writer: Yang Shiye
Producer: Zhao Jie
Product Company: Tencent Penguin Pictures
Broadcasting website: WeTV, Tencent Video
Release date: July 1, 2021
Cast

Xing Zhaolin
as Mo Liancheng

Liang Jie
as Qu Xiaotan/Qu Tan'er

Alen Fang as Mo Yanchen

Amy Sun as Jing Xin

Wang Haoge as Mo Jingxuan

Tian Ai as Mo Fengyang

Chen Jingke
as Xiao Zhen
Synopsis
After Mo Liancheng ascended to the throne, he and Qu Xiaotan continued to live happily in Dongyue.
However, the soul pearl had a disturbance, resulting in time and space being disrupted again, and Qu Xiaotan traveled to another world, at which time she found that Mo Liancheng had lost all memories of his previous life.
In order to regain the memory loss of her lover, Qu Xiaotan would open a new journey of chasing love.