My Girl – Xing Zhaolin, Xing Fei
My Girl is a romantic comedy, led by Xing Zhaolin and Xing Fei, co-starring Li Geyang and A Liya.
Details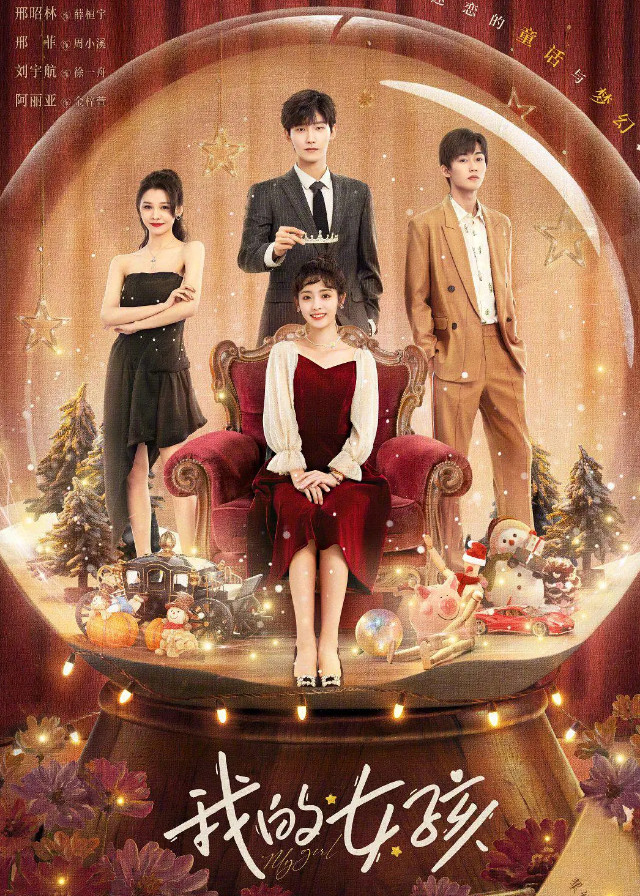 Cast
Synopsis
My Girl tells the story of a love-hate relationship among four young people, a pair of contracted siblings who eventually become true lovers.
Zhou Xiaoxi is an ordinary but optimistic and positive girl, while Xue Hengyu is a handsome and wealthy overbearing CEO.
In the process of getting along, they are attracted to each other, but for various reasons, they hesitate to express their love.
Reviews
You May Also Like
Related Posts
What's The Relationship Between Xing Zhaolin, Liang Jie?

Who Are Fair Xing Fei's Rumored Boyfriends? Ideal Type Requirement Is Easy?

Xing Fei, Daddi Tang Xiaotian -A Fake Romance Turns Real?

New Girlfriend Of Xing Zhaolin Is Revealed?

What's The Relationship Between Fair Xing Fei And Lin Yi?

How Is Fair Xing Fei And Hu Yitian's Relationship?

Xing Zhaolin, Bambi Zhu Xudan Get Married In "Cute Programmer", Creating A New Screen CP For Viewers

Xing Zhaolin Photos

Xing Fei Photos

Xu Kaicheng, Xing Fei- Sweet And Funny Adventure In "Yue Zhao Ji"

Allen Ren Jialun and Fair Xing Fei Fall In Love in "Miss Crow with Mr. Lizard", Sweetness Is Overwhelming!

Xing Fei, Tang Xiaotian Fall In Love In "My Little Happiness"

Xing Zhaolin Dramas, Movies, and TV Shows List

Xing Fei Dramas, Movies, and TV Shows List

"Chengrang CP" Of Li Chuan, Huang Yilin gets rave reviews- "My Little Happiness" Sweetness Overflows