I Cannot Hug You – Xing Zhaolin, Zhang Yuxi
I Cannot Hug You is a fantasy romance web series directed by Cattree, led by Xing Zhaolin and Zhang Yuxi, co-starring Dai Jingyao, Xu Kaicheng, Wang Ruoxue, Xin Ruiqi, Sun Zeyuan, Han Mubo, Gao Junjie, Qu Huojun, Hu Yixuan, and Li Jiaqi.

The drama tells the love story of Li Shiya, a young girl from a mysterious bloodline group, and Jiang Zhihao, a man with a heavy mysophobia problem.
Details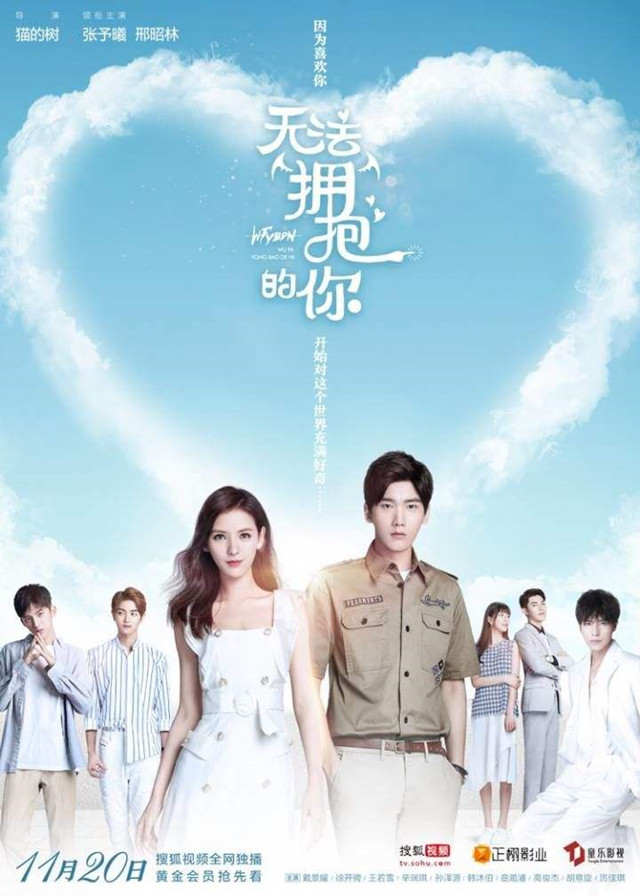 English Title: I Cannot Hug You
Chinese Title: 无法拥抱的你
Genre: Youth, Romance, Comedy, Sci-fi
Tag: Female Chases Male First, Cold man/Warm woman, Interspecies Romance, Steamy Kiss, Shy Male Lead, Bromance
Episodes: 16
Duration: 30 min.
Director: Cattree
Producer: Zhen Yongbo
Product Company: SOHU TV, ZHENGXU FILM&TV, TONGLE ENTERTAINMENT
Released Date: 2017-11-20
Broadcast Website: Caravan中文剧场, Viki, AsianCrush
Cast
Synopsis
Li Shiya needs to maintain life relying on touch with others, Jiang Zhihao is a man with a mysophobia problem who hates touching people.
One's life depends on touch, the other can not stand a touch, such a pair of men and women, what kind of chemistry will they bring?
Reviews
You May Also Like
Related Posts
Chinese Dramas Like I Cannot Hug You

Ryan Ding Yuxi, Zhang Yuxi Rumored To Be In A Relationship Again

What's The Relationship Between Xing Zhaolin, Liang Jie?

New Girlfriend Of Xing Zhaolin Is Revealed?

Who Is Zhang Yuxi's Boyfriend? What's Her Ideal Type

What's Liu Xueyi And Zhang Yuxi's Relationship?

Xing Zhaolin, Bambi Zhu Xudan Get Married In "Cute Programmer", Creating A New Screen CP For Viewers

Liu Xueyi, Zhang Yuxi Were Exposed To Be In A Relationship, Studio Denied It.

Xing Zhaolin Photos

Zhang Yuxi Photos

Zhang Yuxi Dramas, Movies, and TV Shows List

Xing Zhaolin Dramas, Movies, and TV Shows List