I Cannot Hug You – Xing Zhaolin, Zhang Yuxi
I Cannot Hug You is a fantasy romance web series directed by Cattree, starring Xing Zhaolin and Zhang Yuxi, co-starring Dai Jingyao, Xu Kaizhang, Wang Ruoxue, Xin Ruiqi, Sun Zeyuan, Han Mubo, Gao Junjie, Qu Huojun, Hu Yixuan, and Li Jiaqi.

The drama tells the love story of Li Shiya, a young girl from a mysterious bloodline group, and Jiang Zhihao, a man with a heavy mysophobia problem.
Details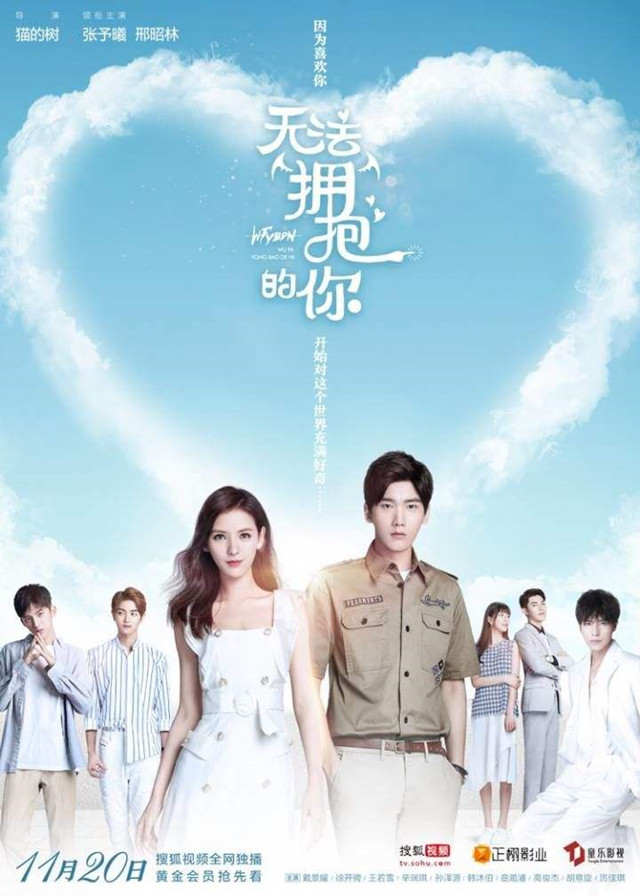 English Title: I Cannot Hug You
Chinese Title: 无法拥抱的你
Genre: Youth, Comedy, Romance, Science Fiction
Episodes: 16
Duration: 30 min.
Director: Cattree
Producer: Zhen Yongbo
Product Company: SOHU TV, ZHENGXU FILM&TV, TONGLE ENTERTAINMENT
Broadcasting Website: Caravan中文剧场, Viki
Released Date: November 20, 2017
Cast

Xing Zhaolin
as Jiang Zhihao

Zhang Yuxi
as Li Shiya

Dai Jingyao as Xin Ba

Xu Kaicheng
as Cui Junhe

Wang Ruoxue as Li Lanxi

Xin Ruiqi as Xu Qingran

Sun Zeyuan as Yin Shihuan

Han Mubo as Yu Ze

Gao Junjie as Li Xiangyang

Hu Yixuan
as Xiao Can
Synopsis
Li Shiya needs to maintain life relying on touch with others, Jiang Zhihao is a man with a mysophobia problem who hates touching people.
One's life depends on touch, the other can not stand a touch, such a pair of men and women, what kind of chemistry will they bing?