Blowing in the Wind – Xing Zhaolin, Eleanor Lee
Blowing in the Wind is an urban youth romantic drama directed by Li Bingqiang, starring Xing Zhaolin and Li Kaixin.
The drama tells the story of Lin Feng, who re-establishes the climbing club and brings back Xia Di and others who were separated by a climbing accident five years ago, and eventually climbs to the top to fulfill their dreams and gradually come out of the shadows and heal each other.
Details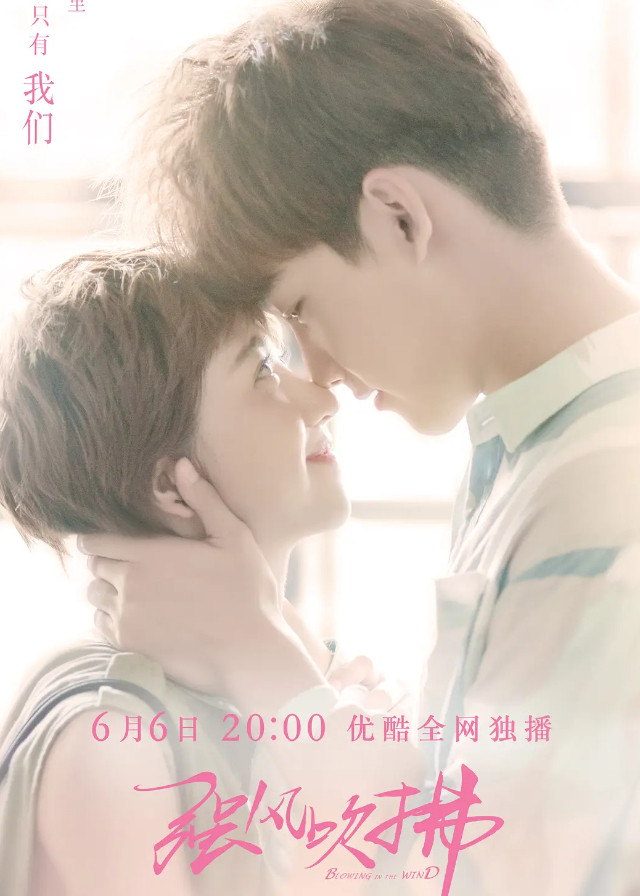 English Title: Blowing in the Wind
Chinese Title: 强风吹拂
Genre: Urban, Youth, Adventure, Romance
Tag: Love Triangle, First Love, Multiple Couples, Sismance, Student, Strong Female Lead
Episodes: 28
Duration: 45 min.
Director: Li Bingqiang
Writer: Wang Hebin, Jun Wenjun, Gao Xiaoshan, Qian Qian, Tang Siqi
Producer: Gao Mingqian
Product Company: RADiANT PiCTURES
Released Date: 2019-06-06
Broadcast Website: YoYo Television Series Exclusive, YoYo English Channel, Viki
Cast
Synopsis
Five years ago, a friend died in a climbing accident on Wennu Peak, leaving the confident and cheerful Xia Di in a state of deep remorse.
It's not until he meets Lin Feng, a girl dressed as a man who is a rock climbing instructor.
When Xia Di receives a job to prepare for a climbing trip, the target is actually Wennu Peak, which Xia Di had avoided, and Lin Feng's active participation makes Xia Di face up to the painful memories of five years ago.
But he accidentally discovers that some seemingly unrelated people are inextricably linked to the accident.
With the help of Xia DI, Lin Feng discovers the real reason why his mother abandoned her and opens her heart.
From mutual denial to mutual attraction, they overcome their fears and obstacles to reach the peak together.
Reviews
You May Also Like
Related Posts