Fake Princess – Zhao Yiqin, Eleanor Lee
Fake Princess is a historical romantic comedy directed by Qin Zhen, led by Zhao Yiqin and Eleanor Lee, co-starring Garvey Jin Ze, Chen Siyu, Wang Yitian, Song Fangyuan, Wang Jiameng, Sun Xuening, and Shao Jia.

The drama is adapted from Shui Sheng's novel "Mao Pai Tai Zi Fei", which tells the story of Chang Le, who is married to the crown prince as a pawn in the battle for the crown prince position. As an "imposter crown princess", she experiences power traps and battles in the palace. But she manages to overcome many dangers and eventually stands at the peak of power with her honesty and intelligence.
Details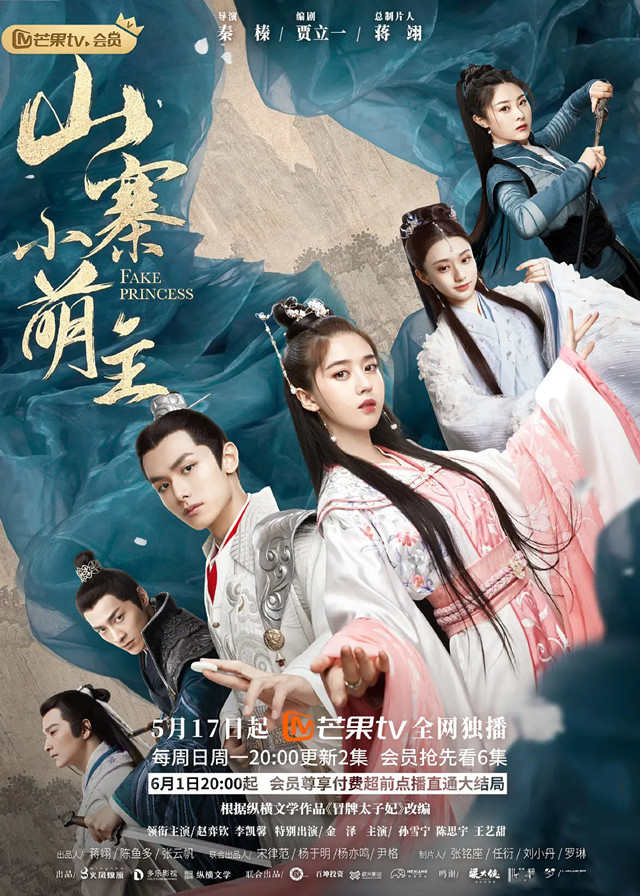 English Title: Fake Princess
Chinese Title: 山寨小萌主
Genre: Historical, Romance, Comedy
Tag: Marriage, Smart Female Lead, Love Triangle, First Love, Arranged Marriage, Multiple Couples
Episodes: 27
Duration: 45 min.
Director: Qin Zhen
Writer: Jia Liyi
Producer: Jiang Yi
Product Company: NIRVANA, Dule Entertainment, Zhongheng Wenxue
Released Date: 2020-05-17
Watch On: Prime Video, MGTV Drama Channel, MGTV
Cast
Synopsis
Chang Le, a free and unruly female bandit, married Crown Prince Li Che as a pawn.
She had been humiliated and framed by power, and felt that she was out of step with the world of rules and regulations.
She became the "rightful queen" who was courted by the new ruler, during which she even once abandoned the prince who was a man with an ax to grind. He made her be disappointed with humanity.
At the same time, the crown prince wanted to be uncontested, but several times he almost lost his life and status. In the palace, he was gradually attracted by the lively character of the heroine.
For their own purposes, they wore masks to warm each other, supported each other, and together they were able to stand at the pinnacle of power, holding each other's hands.
Reviews
You May Also Like
Related Posts