Soul Mate – Zhou Dongyu, Ma Sichun
Soul Mate is a youthful romantic film directed by Derek Tsang and starring Zhou Dongyu and Ma Sichun.
The film is based on the novel of the same name by author Qing Shan (Annie Baby), and tells the story of two girls, Qiyue and Ansheng, who grow up together from the age of 13.
Details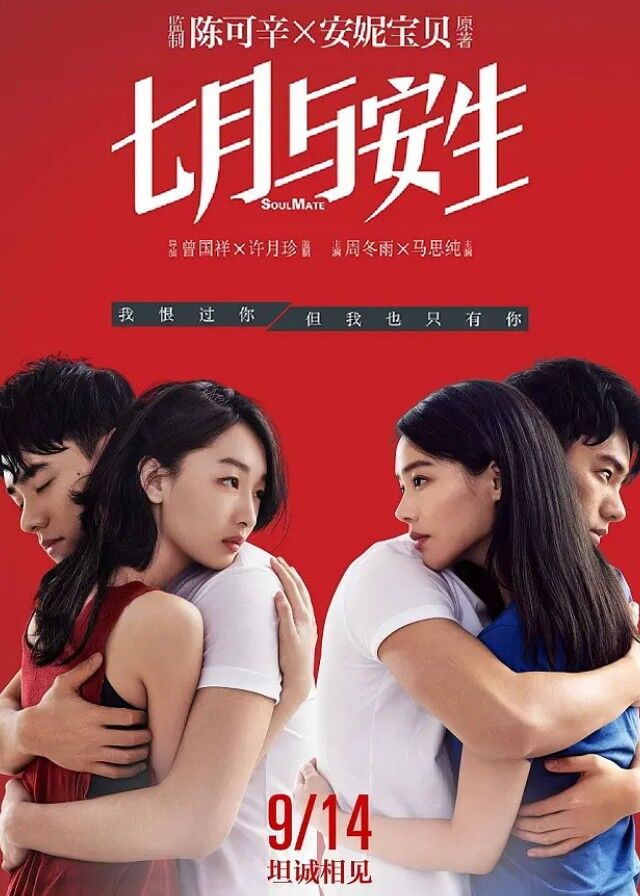 English Title: Soul Mate
Chinese Title: 七月与安生
Genre: Youth, Romance, Drama
Duration: 110 min.
Director: Derek Tsang
Writer: Lin Yongchen, Li Yuan, Xu Yimeng, Wu Nan
Producer: Chen Le, Chen Kexin, Xu Yuezhen
Released Date: 2016-09-14
Broadcast Website: Viki
Cast
Synopsis
"13 years old" sounded the first note of the youth's prelude.
From the moment they set foot in middle school, Qiyue and Ansheng became friends destined by fate. One is calm as water, while the other is fiery and exuberant. Their personalities are completely different, yet they are mutually attracted to each other.
They thought they would forever accompany each other in their lives. However, the pains of youth brought not something else, but love for the same boy. At the age of 18, they met Su Jiaming, and thus, the grand curtain of growth was dramatically drawn open.
Reviews
You May Also Like
Related Posts