City of Rock – Dong Chengpeng, Qiao Shan, Gulnazar
City of Rock is a musical comedy film directed by Dong Chengpeng, starring Dong Chengpeng, Qiao Shan, Gulnazar, Lee Hong Chi, Han Tongsheng, Qu Junxi, Yue Yunpeng, Yu Qian, Yu Yang, Dai Lele, Song Xiaobao, and Zhou Dongyu.
The film tells the story of Hu Liang's hometown, Ji'an, where several "nobodys" from different backgrounds form a special rock band in pursuit of a common musical dream.
Details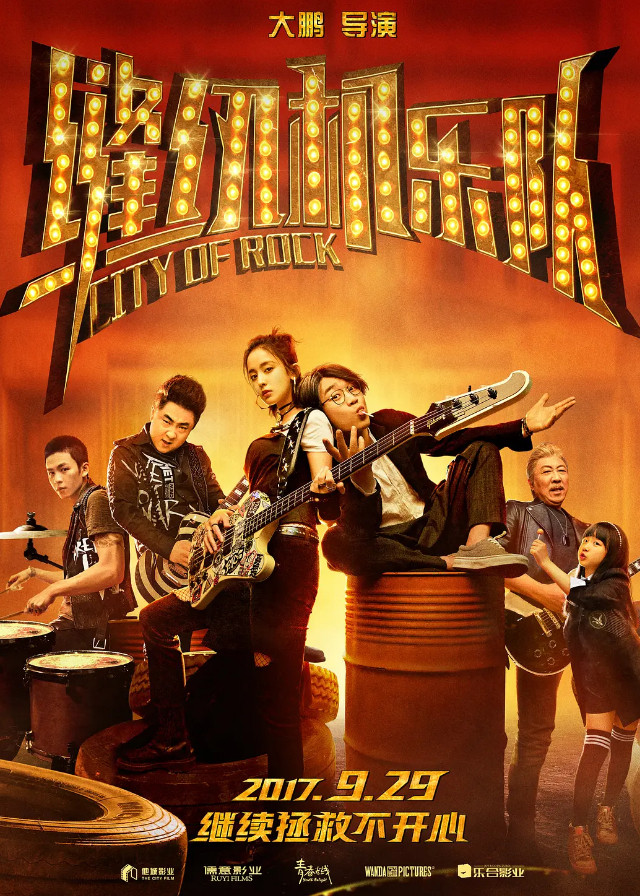 Cast
Synopsis
To protect the rock park in his hometown, young man Hu Liang hires a highly-paid music manager, Cheng Gong. He also gathered drummer Zha Yao, bass player Ding Jianguo, guitarist Yang Shuangshu and keyboardist Xi Xi.
Together they form the band Sewing Machine. The six of them go from a cold band recruitment site to a stage with thousands of people.
While preparing for the show, a local real estate tycoon is willing to pay a high price to cancel the show in order to demolish the park as soon as possible.
As they chase their dreams, a series of hilarious stories occur.
Reviews
You May Also Like
Related Posts
Is Xu Kaicheng Dating Gulnazar? Cheated on Crystal Zhang Tian'ai?

Gulnazar Boyfriend Review - The relationship With Hans Zhang Han attracted Much Attention.

Who Is Jasper Liu Yihao's Girlfriend? Dating Gulnazar?

Who Is Shawn Dou Xiao's Girlfriend? Dating Laurinda Ho

William Chan, Gulnazar Ever Had A Relationship?

Gulnazar Photos

Gulnazar Dramas, Movies, and TV Shows List

Lee Hong Chi Dramas, Movies, and TV Shows List

Dong Chengpeng Dramas, Movies, and TV Shows List

Qiao Shan Dramas, Movies, and TV Shows List

Han Tongsheng Dramas, Movies, and TV Shows List

Qu Junxi Dramas, Movies, and TV Shows List