The New Year's Eve of Old Lee – Zhao Benshan, Yan Ni, Rayzha Alimjan
The New Year's Eve of Old Lee is a comedy film directed by Gao Qunshu and starring Zhao Benshan, Yan Ni, Rayzha Alimjan, Aaron Yan, Dong Chengpeng, and Song Yanfei.
The film tells the story of a family of three generations of retired chemistry teachers and their students in a small town on New Year's Eve.
The film is adapted from Taiwanese director Li Zongxi's play "Suo Sui / 守岁".
Details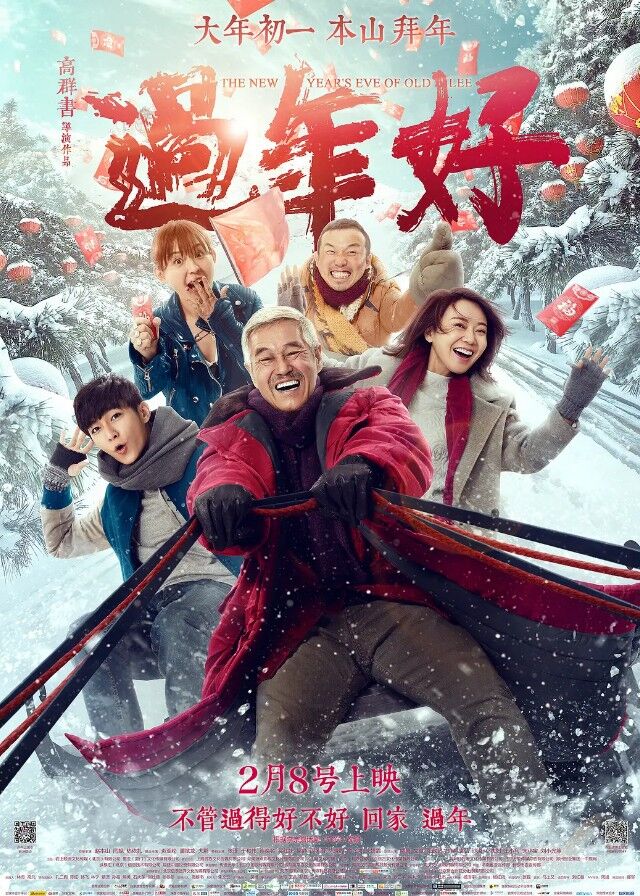 English Title: The New Year's Eve of Old Lee
Chinese Title: 过年好
Genre: Comedy, Drama, Family
Duration: 106 min.
Director: Gao Qunshu
Writer: Lai Jing, Luo Eryang, Wu Qiuxi
Producer: Gao Qunshu
Product Company: Rockview Pictures Entertainment
Released Date: 2016-02-01
Broadcast Website: AsianCrush, 腾讯视频, 优酷, 爱奇艺
Cast
Synopsis
The film is about the generation gap between three generations of a family. After the daughter who had been living in the north for 14 years heard about her father's premonitory symptoms of Alzheimer's disease, she returned to her hometown with her American-educated granddaughter, and together with classmates who came after hearing the news, they found ways to persuade her father to move to Beijing.
The elderly man, who lived alone, could only see his daughter and American-educated granddaughter during holidays. They had been longing for a reunion, which finally came true, but unexpectedly, the hilarious story began from this reunion with the appearance of the granddaughter's ABC boyfriend.
Reviews
You May Also Like
Related Posts