Animal World – Li Yifeng, Zhou Dongyu
Animal World is an action-adventure film directed by Han Yan, led by Li Yifeng, Zhou Dongyu, Michael Douglas, co-starring Cao Bingkun, Su Ke, and Wang Ge.
The film is based on the manga "賭博黙示録カイジ" by Japanese manga artist FUKUMOTO NOBUYUKI. The film tells the story of Zheng Kaisi, who takes part in a mysterious game on a cruise ship and survives as he repays a loan.
Details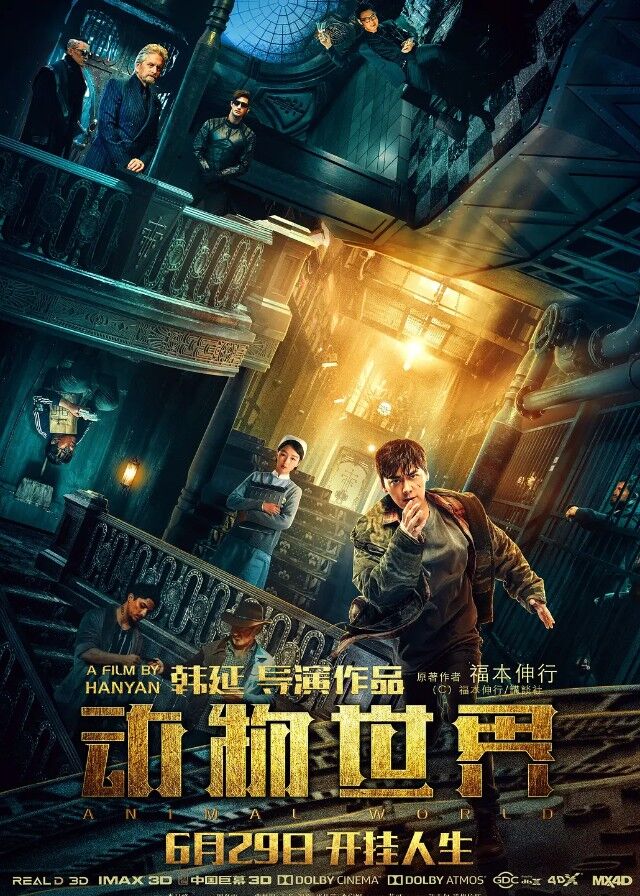 English Title: Animal World
Chinese Title: 动物世界, 赌博默示录
Genre: Action, Adventure, Suspense, Thriller, Drama
Duration: 132 min.
Director: Han Yan
Writer: Han Yan
Producer: Chen Zhixi
Product Company: RUYI
Released Date: 2018-06-29
Broadcast Website: Netfilx
Cast
Synopsis
Zheng Kaisi, burdened with millions of debts due to being deceived by a friend, faces his seriously ill mother and Liu Qing, his childhood sweetheart who has been waiting for him faithfully. He determines to board the "Fate" cruise ship to change his life of mediocrity. As long as he can win in the games on the ferry, he will have a chance to clear his debts and provide a better life for his family.
The game seems simple, with participants using playing cards marked with "rock, paper, scissors" as props to win the star symbols from their opponents. However, the ruthless gamblers on the cruise ship engage in relentless cheating and competition, exposing the selfishness and cruelty of human nature. With layers of deception and hidden schemes, the game ultimately devolves into an "animal world" arena of savage competition.
Reviews
You May Also Like
Related Posts