Tainted Love – Zhou Dongyu, Zhang Yu, Zhang Youhao
Tainted Love is a suspense crime film written and directed by Ma Ying Xin, led by Zhou Dongyu, Zhang Yu, and Zhang Youhao, co-starring Li Meng and Cai Xiangyu, with Hu Maotao in a special appearance.
The film is inspired by a real "pig-butchering scam" news story and tells the story of Zhou Ran, who, after falling victim to the "pig-butchering scam", goes to a small town in Fujian to search for someone. Through a parrot, she accidentally meets Lin Zhiguang and Xu Zhao but gradually discovers that they are somehow related to the fraud she had encountered before.
Details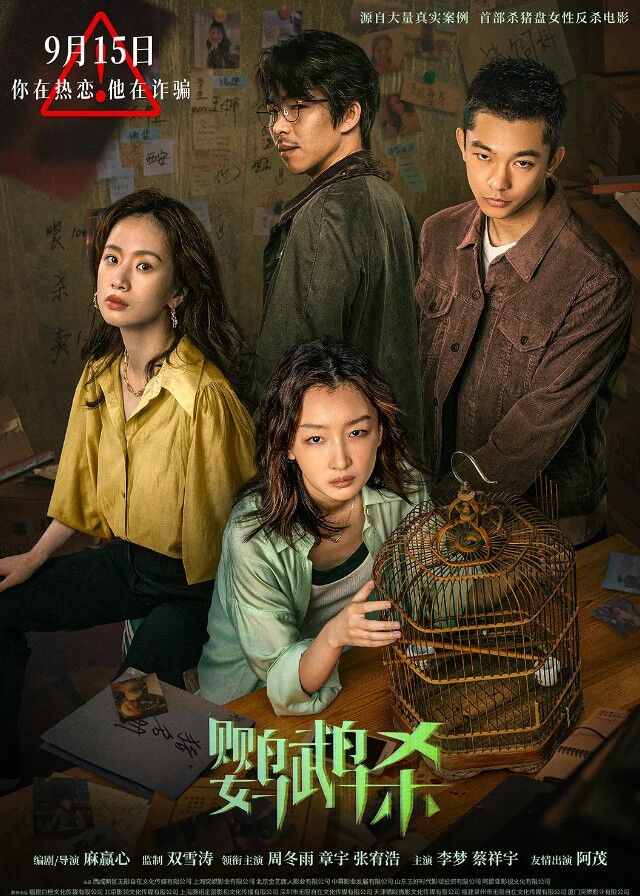 English Title: Tainted Love
Chinese Title: 鹦鹉杀
Other Titles: Dancing Green
Genre: Suspense, Thriller, Crime
Duration: 100 min.
Director: Ma Ying Xin
Writer: Ma Ying Xin
Producer: Dun He
Released Date: 2023-09-15
Watch On: –
Cast
Synopsis
Urban white-collar worker Zhou Ran was deceived of 550,000 RMB in an online romance. Following the clues left by the scammer, Zhou Ran arrived in a coastal town and unexpectedly met the young townsmen Lin Zhiguang and Xu Zhao.
Zhou Ran gradually discovered that these two have clues to her own deception, and a plan for revenge unfolded from there…
Reviews
Related Posts