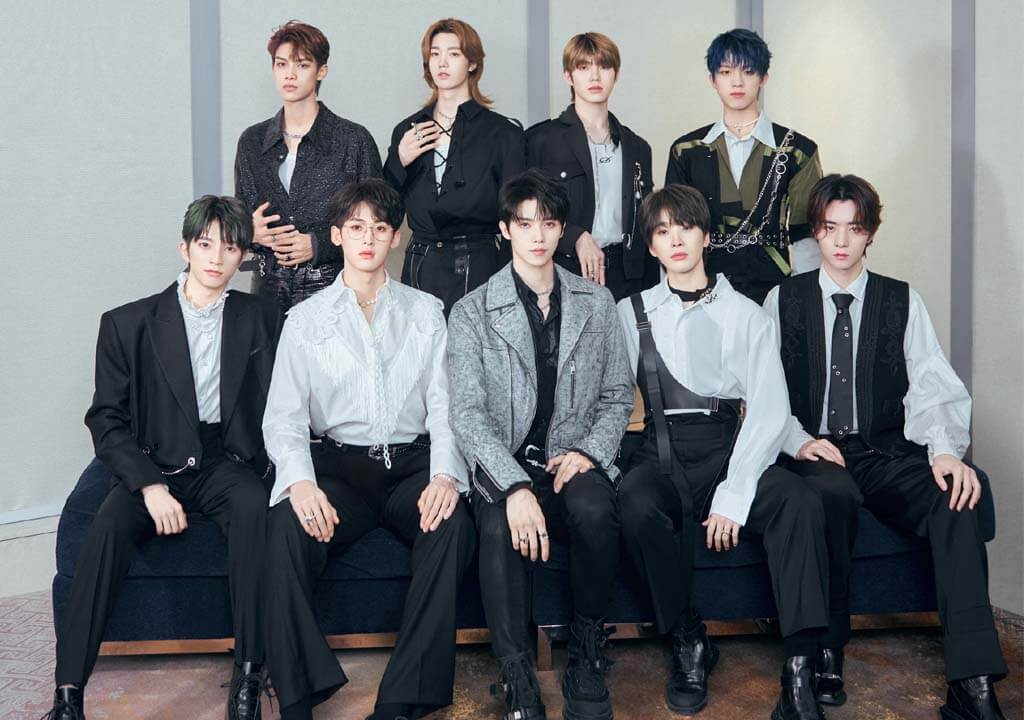 IXFORM is a Chinese boy group formed by iQIYI through the talent show "Youth With You 3". It consists of 9 members: Lou Yizhou, Jojo Tang, Lian Huaiwei, Neil, Jerome.D, Kachine, Jun Liu, X (Duan Xingxing), Sun Yihang. They officially debuted on July 25, 2021.
Official Weibo: IXFORM官博
Fandom Name: FORMIX
Fandom Color: #AAAAF9#F9AAAA#F99178
IXFORM Members
Luo Yizhou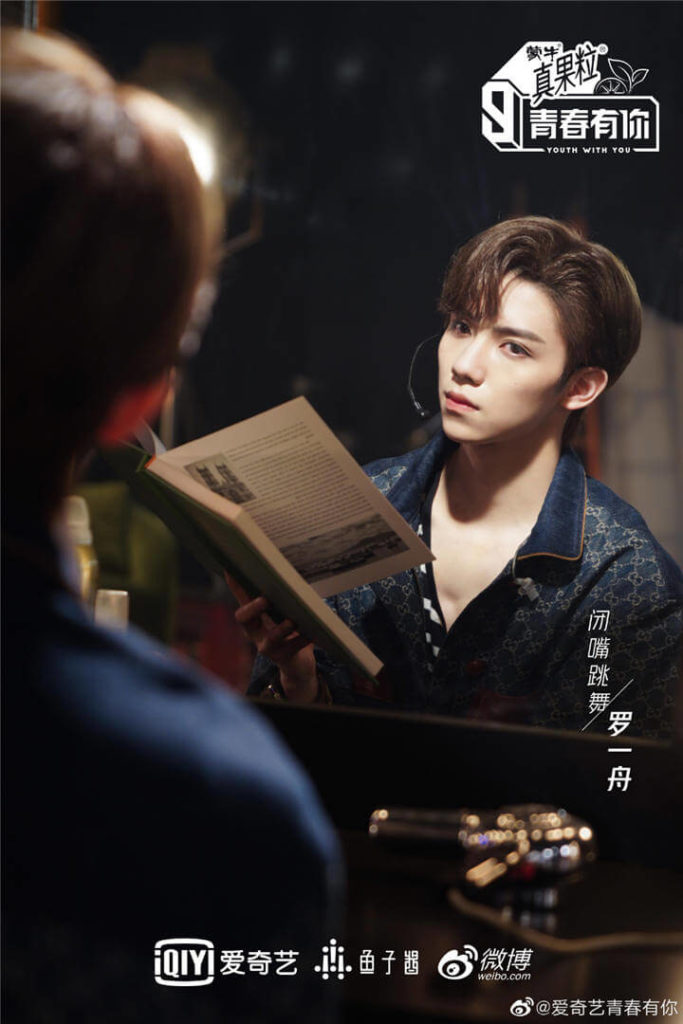 Stage Name: Luo Yizhou
Chinese Name: Luo Yizhou(罗一舟)
Birthday: March 16, 2000
Place Of Birth: Yinchuan, Ningxia
Height: 185cm
Weight: 65.5kg
Zodiac Sign: Pisces
Fandom Name: Luobo Zhou
Fandom Color: #316316
Weibo: 青IXFORM-罗一舟
Luo YIzhou Profile
His agent is Youhug Media.
Family members: parents, younger sister, and he.
He studied at PLA Art Academy Dance Department Secondary School.
He studies drama in the acting department of the Central Academy of Drama.
Jackson Yee and he are roommates in the college.
Favorite Idol: Lay Zhang.
His father is a painter, but he isn't very good at painting.
He is good at disassembling rifles.
Specializes in classical dance, ballet, folk dance.
He can do taekwondo.
He likes to go to minority areas to collect folk songs.
Jojo Tang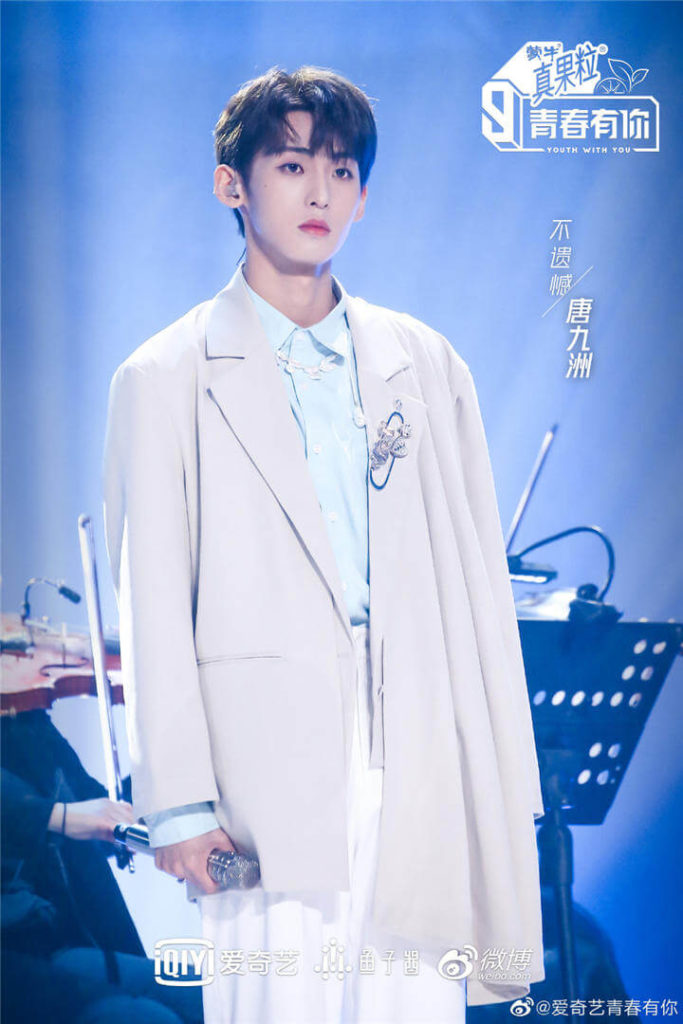 Stage Name: Tang Jiuzhou(唐九州)
Nickname: Tang Jojo
Birthday: February 5, 1998
Place of Birth: Changchun, Jilin
Zodiac Sign: Aquarius
Height: 183cm
Weight: 65kg
Blood Type: O
Fandom Name: Bubble
Fandom Color: Carrot Orange
Weibo: IXFORM-唐九洲
Jojo Tang Profile
His agent is Yuehua Entertainment.
Education: he studied industrial design at the Beijing University of Posts and Telecommunications.
Likes painting.
He is very good at livening up the atmosphere.
Likes to play mobile.
Likes board games, puzzles.
Sleeps very late in the night.
He likes to eat fried chicken, chicken nuggets, and fries.
Lian Huaiwei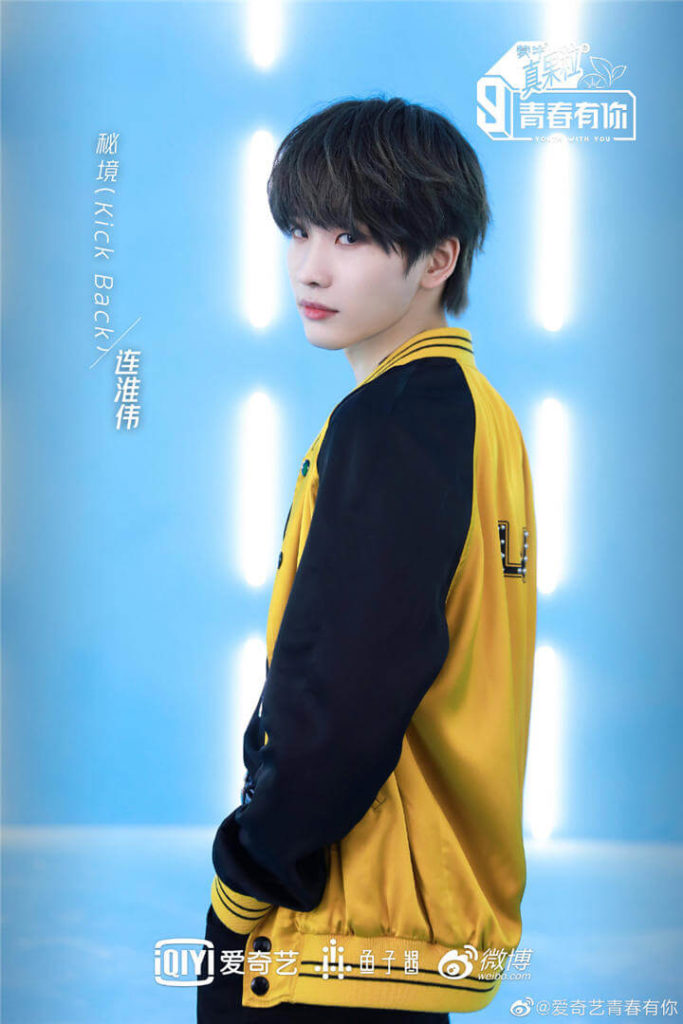 Stage Name: Lian Huaiwei
Birth Name: Lian Huaiwei(连淮伟)
Nickname: Xiao Lian
Birthday: March 18, 1998
Place of Birth: Quanzhou, Fujian
Zodiac Sign: Pisces
Height: 178cm
Weight: 60kg
Fandom Name: Meng Lu(Monroe)
Fandom Color: #AC0318
Weibo: IXFORM-连淮伟
Lian Huaiwei Profile
His agent is Lian Huaiwei Studio.
He can play the piano.
Good at cooking.
When he is under pressure, he will eat food to release.
He is easily amused.
In 2015, he was officially signed as the trainee of "Yinyue Stage".
In 2016, he released the single "Jazz Man" with Yang Tian, Yang Xin, and Ye Zicheng.
In 2017, he participated in "The Coming One" and won the top 12 of the Shengshi Duxiu track.
In 2019, he ranked #10 in "Youth With You".
Neil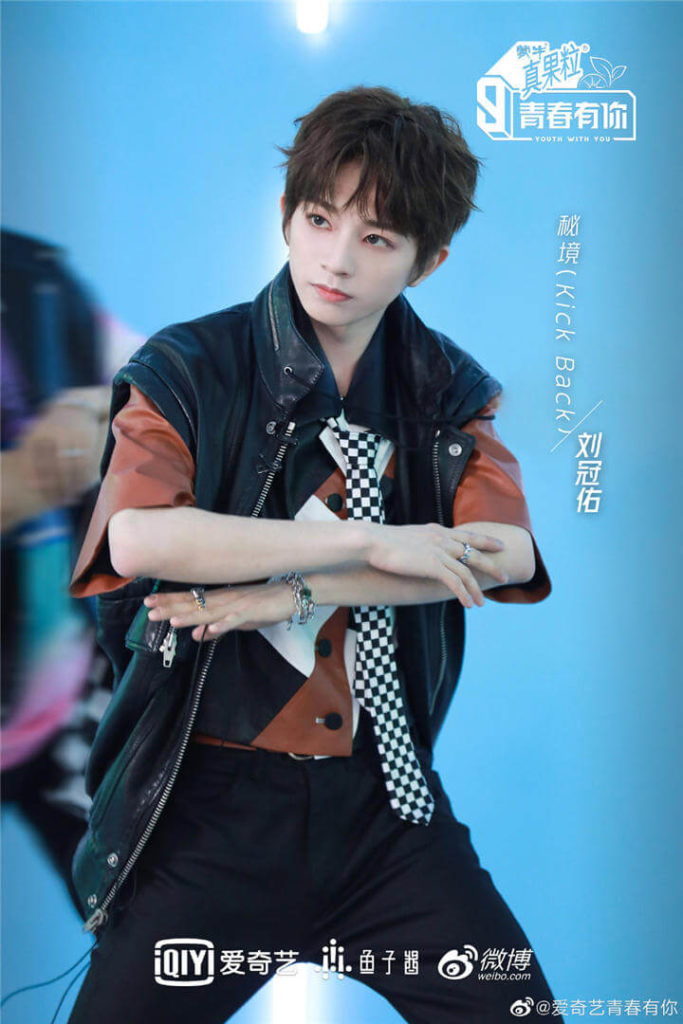 Stage Name: Neil
Birth Name: Liu Guanyou(刘冠佑)
Birthday: May 14, 2002
Place of Birth: Kaohsiung, Taiwan
Height: 172.5cm
Weight: 50kg
Zodiac Sign: Taurus
Fandom Name: Nai You
Fandom Color: #B20407#FF514C
Weibo: IXFORM-刘冠佑
Neil Profile
His agent is H.Brother Haohan Entertainment.
He trained for 3 years at Top Media in Korea.
Former reserve member of the boy group MCND.
Loved dancing since he was a child.
He has won many awards in world street dance competitions.
Jerome.D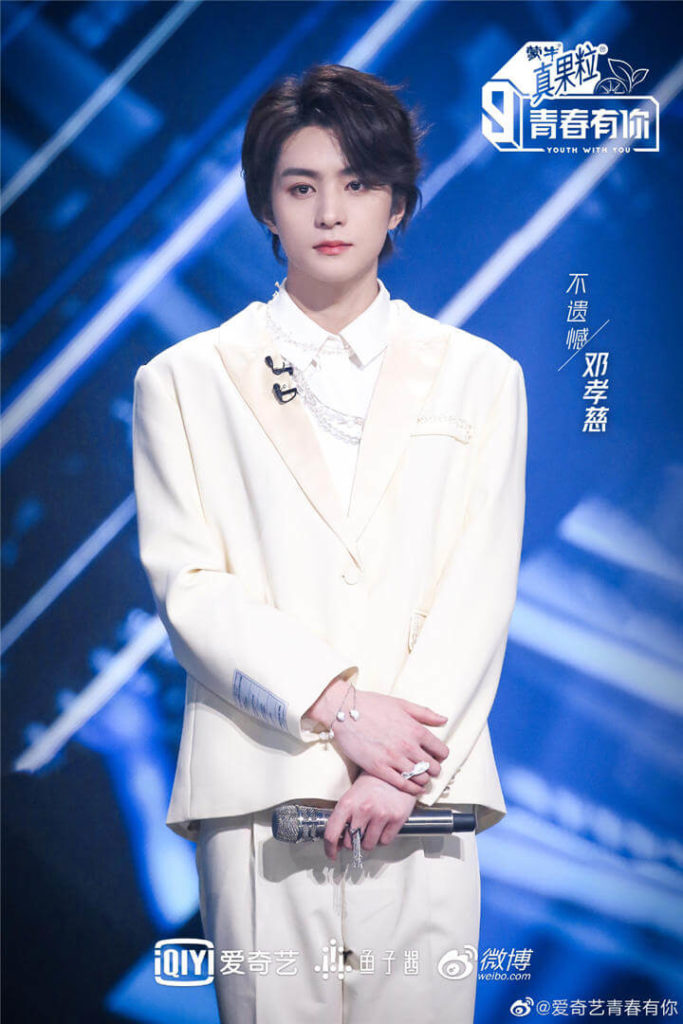 Stage Name: Jerome.D
Birth Name: Deng Xiaoci(邓孝慈)
Birthday: August 6, 1998
Place Of Birth: Guizhou
Height: 183cm
Weight: 65kg
Zodiac Sign: Leo
Fandom Name: Laughter
Fandom Color: Ice Porcelain Blue
Weibo: IXFORM-邓孝慈
Jerome.D Profile
His agent is RE Media.
Education: he studied at Temple University, USA.
He comes from a wealthy family.
He was lived in America.
Likes dogs and cats, and owns a cat.
As a child, he was weak and sickly, so while training, he exercised and worked hard to improve his physical fitness.
He has a jade pendant that has been with him for years.
Kachine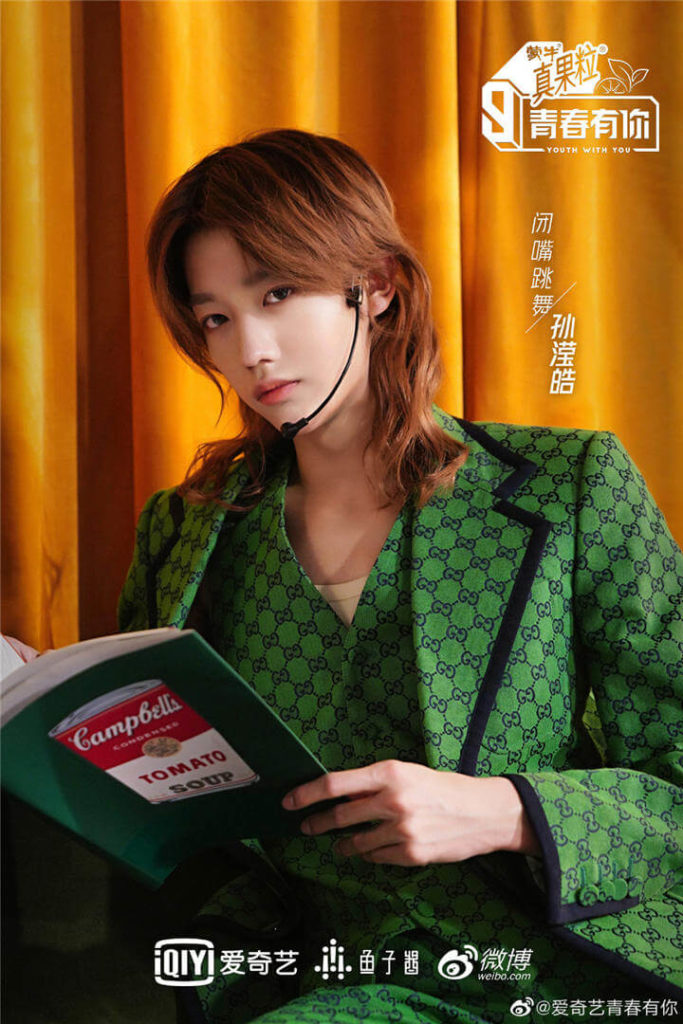 Stage Name: Kachine
Birth Name: Sun Yinghao(孙滢皓)
Nicknames: Sun Hanhan, Xian Zi, Sun Dalong, Sister Sun
Birthday: June 6, 2000
Place of Birth: Inner Mongolia
Height: 180cm
Weight: 52.5kg
Zodiac Sign: Gemini
Fandom Name: Xian Zi Er
Fandom Color: #9FD3AC
Weibo: IXFORM-孙滢皓
Kachine Profile
His agent is Lao Yu Ying Hua.
He is good at dancing.
He was a dance teacher.
Danced for famous artists such as Dilraba, R1SE, Song Jiyang, Zhang Liangying, and Li Yuchun.
He worked as a web celebrity and selling makeup brushes.
He is a beauty blogger in Douyin(Tik Tok China).
Favorite Food: strawberry.
Doesn't like ginger.
His family is very ordinary, his parents are opening a fruit stall.
His own studio called Yinghao Sun's fruit stand.
Jun Liu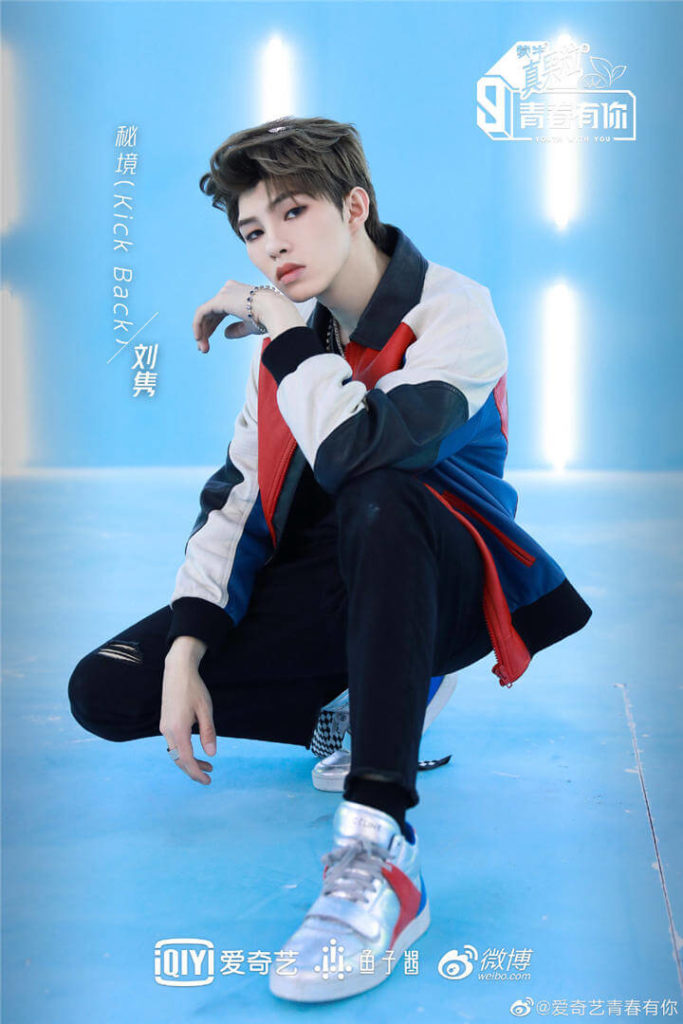 Stage Name: Jun Liu
Birth Name: Liu Jun(刘隽)
Position: Leader
Birthday: December 12, 1997
Place of Birth: Malaysia
Zodiac Sign: Sagittarius
Height: 174cm
Weight: 58kg
Fandom Name: Xiao Fu Die(Little Butterfly)
Fandom Color: #89ABE3
Weibo: IXFORM-刘隽
Instagram: junliumm
Liu Jun Profile
He is a Malaysian Chinese.
He started learning martial arts and dance at the age of 7.
During his high school period, he represented the national youth team to the Asian Youth Wushu Championships and won a silver medal.
While studying in Korea, he came into contact with 1MILLION, a famous Korean dance studio.
He also became the first Malaysian Chinese mentor of the studio.
He is the dance supervisor for GOT7's song "Lullaby".
He choreographed the debut song "Wolf Boy" for the boy group TYT.
In 2018, he joined Hunan TV's music creation show "PHANTACITY" as a dance choreographer.
In 2020, he choreographed the dance for Jackson Yee's "My Boo".
In 2020, he participated in the Super Nova Games.
Duan Xingxing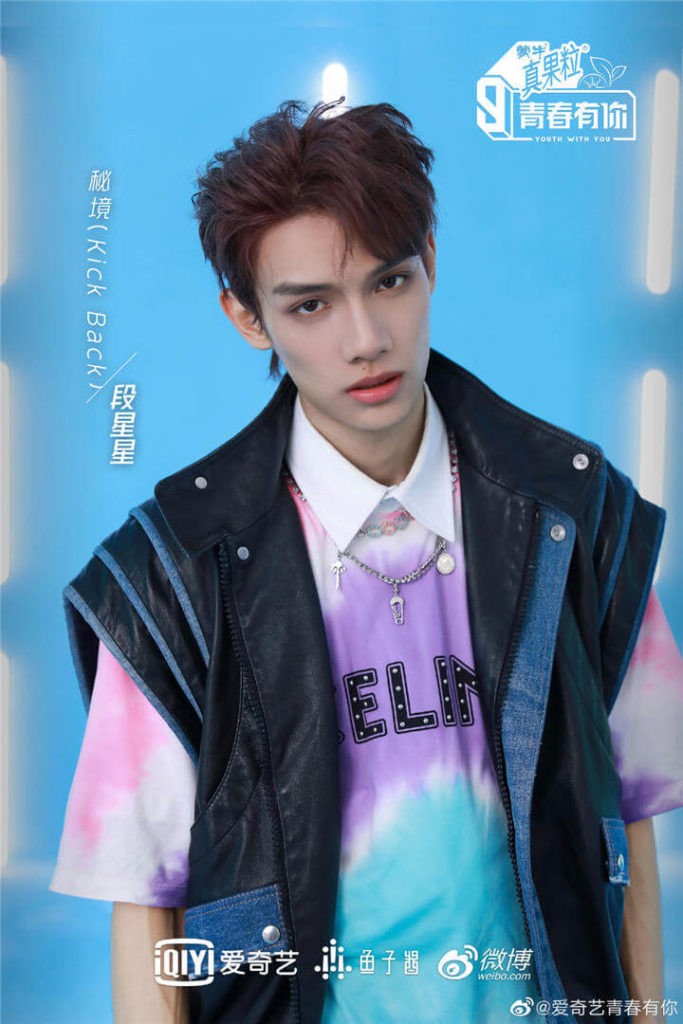 Stage Name: X
Birth Name: Duan Xingxing(段星星)
Birthday: January 10, 1998
Place of Birth: Guizhou
Height: 176cm
Weight: 60kg
Zodiac Sign: Capricorn
Blood Type: B
Fandom Name: Shan Shan(Twinkled)
Fandom Color: #980110
Weibo: IXFORM-段星星
Duan Xingxing Profile
His agent is M.NATION.
He comes from a single-parent family.
He went to the street dance club at the age of 15 or 16 to learn street dance alone.
At 18 years old, he worked as a street dance teacher when he studied in college.
His name Xing Xing means stars in Chinese.
Likes to play yo-yo and basketball.
2018 BonD freestyle champion.
2018 King of freestyle 3v3 champion.
2019 Feel on the locking jam Top 4.
Sun Yihang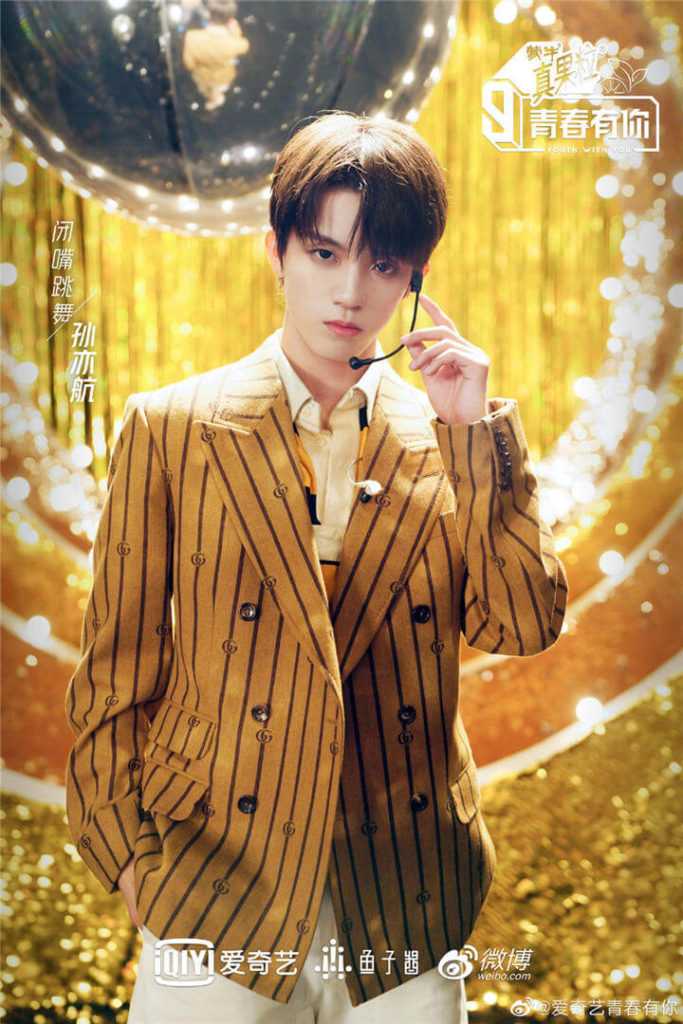 Stage Name: Sun Yihang(孙亦航)
Birth Name: Huang Yuhang(黄宇航)
Nickname: Hang Ge
Birthday: October 21, 2001
Place of Birth: Chongqing, China
Zodiac Sign: Libra
Height: 175cm
Weight: 54kg
Fandom Name: Little Universe
Fandom Color: Purple
Weibo: IXFORM-孙亦航 ​​​
Sun Yihang Profile
His agent is Original Painting Media Co.
Member of Yi An Musical.
He was the leader of the TF Family.
Good at guitar, rap.
Like to play skateboard, basketball.
Doesn't like eggplants.
Likes cats.
Wants to travel to France.
Prefers seas over mountains.
Prefers black over white.
Favorite Movie: A Chinese Odyssey.
Favorite Anime: ONE PIECE.
The three favorite items in the amusement park are the Ferris wheel, roller coaster, and pirate ship.
Favorite Fruits: cherry, mango, lemon.
Will listen to music before sleep.
He is more satisfied with his nose.
---
Any content to add or anything want to know about IXFORM, welcome to contact us or leave a comment below.
Related Posts