"Youth With You 3" Debuted Boy Group "IXFORM" Finally.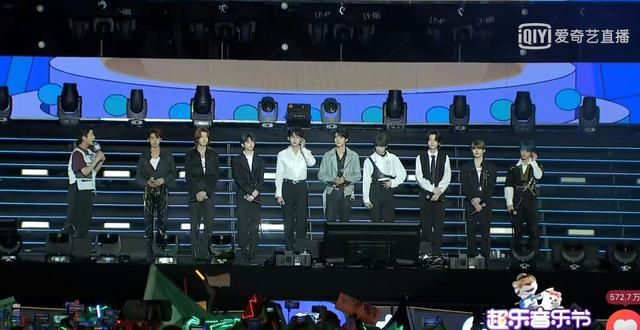 On July 25, the Chengdu "Super Music Festival" drew a successful conclusion to the talent show "Youth With You 3".
The popular trainees of "Youth With You 3" Luo Yizhou, Jojo Tang (Tang Jiuzhou), Lian Huaiwei, Neil (Liu Guanyou), Jerome.D (Deng Xiaoci), Kachine (Sun Yinghao), Liu Jun, Duan Xingxing, and Sun Yihang appeared at the festival.

After the performance, they announced their debut as the members of a boy group. The group name is IXFORM. Luo Yizhou took the C-position and said that they will bring more works to fans.

In the first half of this year, the two talent shows "CHUANG 2021" and "Youth With you 3" were on the hot broadcast at the same time.
Finally, "CHUANG 2021" debuted the boy group "INTO1". But because of pouring milk and Tony Yu Jingtian's incidents led to the suspension of "Youth With you 3".
The show failed to debut a group in the final stage. It has become the most regretful thing for many trainees and fans.

However, although the "Youth With You 3" failed to formally debut a group, it still did not disappoint the expectations of fans. Finally, the top 9 trainees debuted in the boy group "IXFORM". Although it is late, fortunately, late but arrived
Congratulations to them and the new boy group "IXFORM". Hope they have a bright future.