Drug Hunting – Yang Zi, Wang Qianyuan
Drug Hunting is a crime film directed by Gao Zibin, starring Yang Zi, Wang Qianyuan, Shang Yuxian, and Liu Mintao.
The film tells the story of a female narcotics police officer who disguises her identity to go undercover in a drug cartel.
Details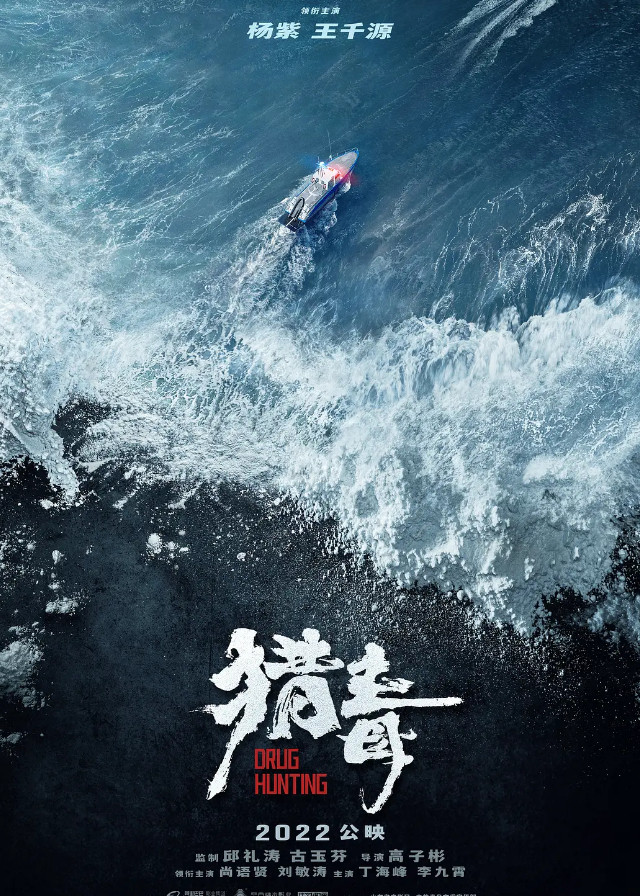 English Title: Drug Hunting
Chinese Title: 猎毒
Genre: Crime, Action, Thriller, Drama
Duration: 107 min.
Director: Gao Zibin
Writer: Pang Qing, Zhang Ting, Ha Lei
Released Date: -
Boradcast Website: -
Cast
Synopsis
After the death of a comrade, female narcotics cop Luo Jia goes on her first undercover assignment, disguised as a female drug dealer, to infiltrate a drug cartel.
To quickly gain the trust of drug dealer Liu Xingjie, Luo Jia repeatedly takes risks, but there are even greater dangers in this battle ......
Reviews
You May Also Like
Related Posts
Who Is Yang Zi's Boyfriend? Two Relationships Got A Lot Of Attention

Does Li Xian Like Yang Zi? How Is Their Relationship?

How Is Yang Zi and Cheng Yi's Relationship?

How is Yang Zi's relationship with Zhang Wanyi, Deng Wei, Tan Jianci in Real life?

Lay Zhang Yixing, Yang Zi Relationship Is Suspected

Yang Zi Is Dating Liu Xueyi? Netizens: Boring

How Is the Relationship Between Xiao Zhan, Yang Zi?

Yang Zi Photos

Yang Zi, Qin Junjie Relationship Review

Who Is Niu Junfeng's Girlfriend? What's His Relationship With Guan Xiaotong And Yang Zi

Xiao Zhan, Yang Zi: "The Oath of Love" Will Be Delayed-Release? HunanTV Confirmed It

Yang Zi, Xiao Zhan: What Kind Of Chemistry Will They Bring In "The Oath of Love"

Shang Yuxian Dramas, Movies, and TV Shows List

Liu Mintao Dramas, Movies, and TV Shows List

Wang Qianyuan Dramas, Movies, and TV Shows List

Yang Zi Dramas, Movies, and TV Shows List

Yang Zi's 21 Quotes

How Is Yang Zi And Jing Boran's Relationship?

Xiao Zhan Helped Yang Zi With Her Dress On Weibo Night, "The Oath Of Love" CP Is So Sweet.

The shooting of "The Psychologist" started finally! Yang Zi appeared at the start-up banquet