Fights Break Sphere – Leo Wu, Lin Yun
Fights Break Sphere is a fantasy Wuxia action film directed by Je-gyu Kang. starring Leo Wu Lei, Lin Yun, Baron Chen Chuhe, Li Qin, Liu Yupu, Yu Rongguang, Ling Xiaosu, Li Ruotong, Xin Zhilei, and Li Zifeng.
Details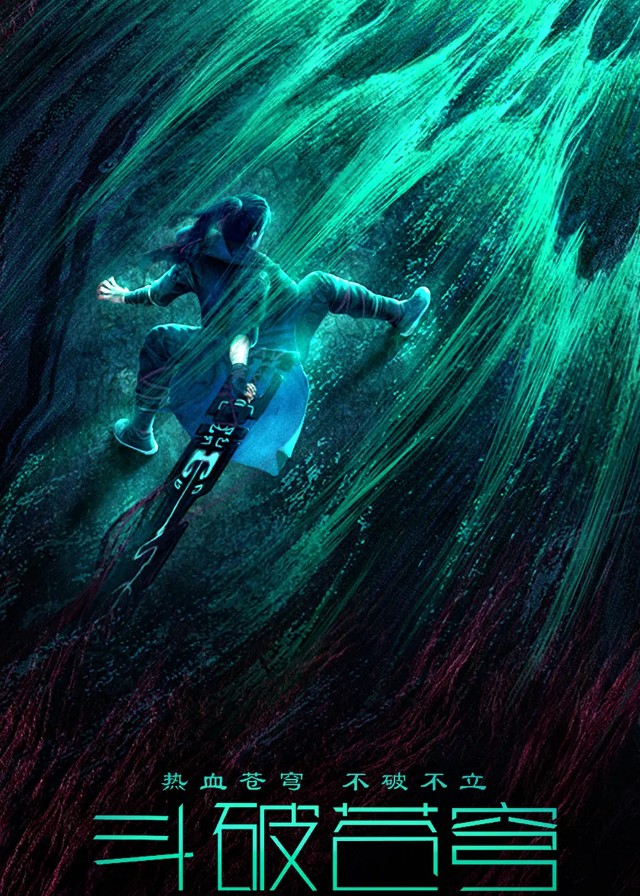 English Title: Fights Break Sphere
Chinese Title: 斗破苍穹电影版
Genre: Fantasy, Wuxia, Action
Duration: –
Director: Je-gyu Kang
Writer: Tian Can Tu Dou
Released Date: –
Watch On: –
Cast
Synopsis
After the genius teenager Xiao Yan created an unprecedented and unbeatable training record for his family, he suddenly became a useless person.
For three whole years, he faced cold treatment from his family, disdain from others, and even his fiancée broke off the engagement… a series of setbacks hit him one after another.
Just when he was about to give up, a wisp of ghostly spirit appeared from the ring on his hand, and a brand new door opened before him!
This is a world of Dou Qi, where there are no fancy and colorful magic, only the most powerful Dou Qi that has evolved to its peak!
Reviews
Related Posts
What's Zhao Lusi, Leo Wu Lei's Relationship? Why Fans Can Not Calm Down

Does Leo Wu Lei Have A Girlfriend? What's His Ideal Type?

What's Allen Deng Lun and Li Qin's Relationship? The Wedding Has Been In Preparation?

Rosy Zhao Lusi was Involved in a Dating Rumor, Studio Issued a Statement

Does Sweet Li Qin Have A Boyfriend? She Has Many Dating rumors

Who is Julia Xiang Hanzhi's Boyfriend? Is She Dating Leo Wu Lei?

What's Xiao Zhan and Li Qin Relationship?

Li Qin Photos

Leo Wu Photos

Dilraba, Leo Wu Lei Playing A Couple In "The Long Ballad" Led A Hot Discussion On The Net.

Li Qin, Johnny Huang Jingyu Had A Love-Hate Relationship In "My Dear Guardian"

Leo Wu's New look on M.A.C Poster Led To Hot Debate: "Human High-quality Male"

Baron Chen Dramas, Movies, and TV Shows List

Lin Yun Dramas, Movies, and TV Shows List

Li Qin Dramas, Movies, and TV Shows List

Leo Wu Dramas, Movies, and TV Shows List

Allen Ren Jialun, Li Qin Start The Fantasy Xian Xia Love Journey

Who Is Evan Li Yifeng's Girlfriend? Lee Da Hae Is The Only Girlfriend Li Yifeng Has Admitted To

Leo Wu Was Burned On Face? He Hasn't Responded To The News So Far