The Imperial Doctress – Liu Shishi, Wallace Huo
The Imperial Doctress is an historical legendary drama based on historical events, directed by Li Guoli, starring Liu Shishi, Wallace Huo, Huang Xuan, Li Chengyuan, Yuan Wenkang, Gina Jin Chen, and He Qing.

The drama is set against the backdrop of the two alternating imperial powers of the Ming Dynasty, the Zhengtong and Jingtai Emperors, and tells the story of a doctress, Tan Yunxian, who overcomes many difficulties, breaks through taboos to work in medicine, establishes a system of doctresses, and eventually becomes a generation of national doctress.
Details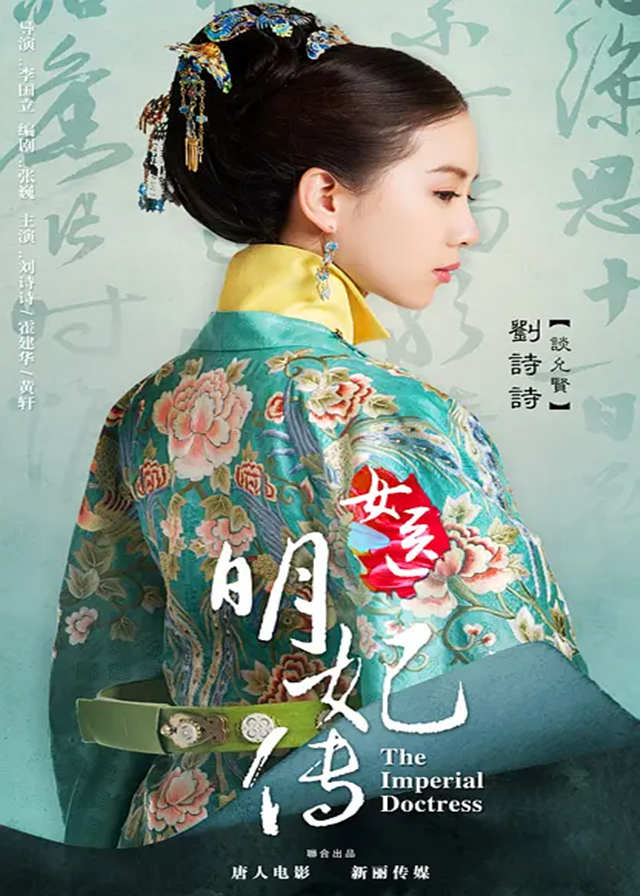 English Title: The Imperial Doctress
Chinese Title: 女医·明妃传
Genre: Historical, Drama, Medical
Tag: Ming Dynasty, Love Triangle, Strong Female Lead, Smart Female Lead, Reverse-Harem, Unrequited Love
Episodes: 50
Duration: 42 min.
Director: Li Guoli, Zheng Weiwen, He Zhenhua, Li Yichong
Writer: Zhang Wei
Producer: Huang Yinong, Huang Lan
Product Company: New Classics Media
Released Date: 2016-02-13
Broadcast Website: Viki, MQ Media USA
Cast
Synopsis
In the Ming Dynasty, the state was prosperous but the hierarchy was harsh, women had a low status and were not allowed to work in medicine, and secret diseases were difficult to treat.
The Tan family is a family of medicine, generations of ancestors have been the imperial doctor. But because of the traitors framed, they suffered destruction. Since then, the family left the ancestral training that future generations are not allowed to do medicine.
However, the intelligent Tan Yunxian grew up with her grandmother and secretly studied Chinese medicine with her grandmother, She not only helped the people kindly, but also gained the praise and support of ordinary people, and gradually had a mind to save women.
As a result, Yunxian not only faced many difficulties and obstacles in her medical studies but also had to face the impact of feudal rituals and secular concepts.
However, with her obsession and love for medicine, Yunxian overcame many difficulties and not only collected a wide range of medical knowledge, but also broke through the strict confines of rituals and established the system of female medicine, from saving people's bodies to saving people's souls, and from saving people to saving the country, spreading and promoting Chinese medical culture, and finally becoming a generation of national doctress, famous all over the world.
Reviews
You May Also Like
Related Posts