Pal Inn – Leo Wu, Sun Xuening, Xu Yue
Pal Inn is a historical fantasy web drama, starring Leo Wu Lei, Sun Xuening, Xu Yue, Tong Keke, Yuan Qiongdan, Liu Shuailiang, Liu Qi, and Chen Ximing.
The drama tells the story of Li Xiao who, after becoming a warrior, reverts back to the age of 19 and tries to stop his younger self from leaving the inn to venture into Jianghu. By fate, Zhao Ling'er, Lin Yueru, A Nu, and the main characters from other eras of "Chinese Paladin" gather at the inn to run and live together, eventually turning the inn into the number one inn in Jianghu.
Details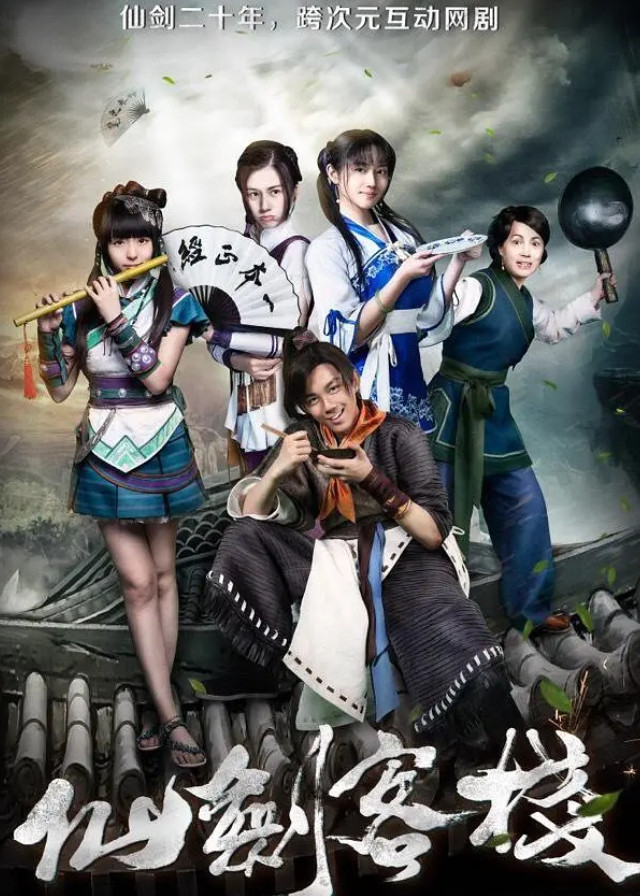 English Title: Pal Inn
Chinese Title: 仙剑客栈
Genre: Historical, Fantasy, Wuxia
Episodes: 30
Duration: 20 min.
Director: Tan Hua
Writer: Zhao Shifang, Tian Chuan
Producer: Yuan Yumei
Product Company: YOUKU
Released Date: 2015-06-16
Broadcast Website: Youku
Cast
Synopsis
The main characters of the Chinese Paladin series, Xiaoyao, Zhao Ling'er, Lin Yueru, A Nu, Han Linsha, Yun Tianhe, Xiao Man, Long You, and Chong Lou, gather in the "Xian Jian Inn" run by Ms. Li to fight against the villainous, the lead of Bai Yue Sect, who runs the "Bai Yue Inn" at the opposite door.
Reviews
You May Also Like
Related Posts
Does Leo Wu Lei Have A Girlfriend? What's His Ideal Type?

What's Zhao Lusi, Leo Wu Lei's Relationship? Why Fans Can Not Calm Down

Rosy Zhao Lusi was Involved in a Dating Rumor, Studio Issued a Statement

Who is Julia Xiang Hanzhi's Boyfriend? Is She Dating Leo Wu Lei?

Dilraba, Leo Wu Lei Playing A Couple In "The Long Ballad" Led A Hot Discussion On The Net.

Leo Wu's New look on M.A.C Poster Led To Hot Debate: "Human High-quality Male"

Leo Wu Was Burned On Face? He Hasn't Responded To The News So Far

Leo Wu Photos

Leo Wu Dramas, Movies, and TV Shows List

Sun Xuening Dramas, Movies, and TV Shows List

Xu Yue Dramas, Movies, and TV Shows List

Tong Keke Dramas, Movies, and TV Shows List