S.M.A.R.T. Chase – Orlando Bloom, Leo Wu, Simon Yam
S.M.A.R.T. Chase is an action film directed by Martin Scorsese, co-written by Kevin Bernhardt and Nick Schenk, and starring Orlando Bloom, Wu Lei, Simon Yam, Hannah Quinlivan, Lynn Hung, and Liang Jing.
The film tells the story of Danny, a former SAS agent working in art security, and his partners who are caught up in a scam during the delivery of a rare treasure and have to fight against the mysterious forces behind it for 24 hours.
Details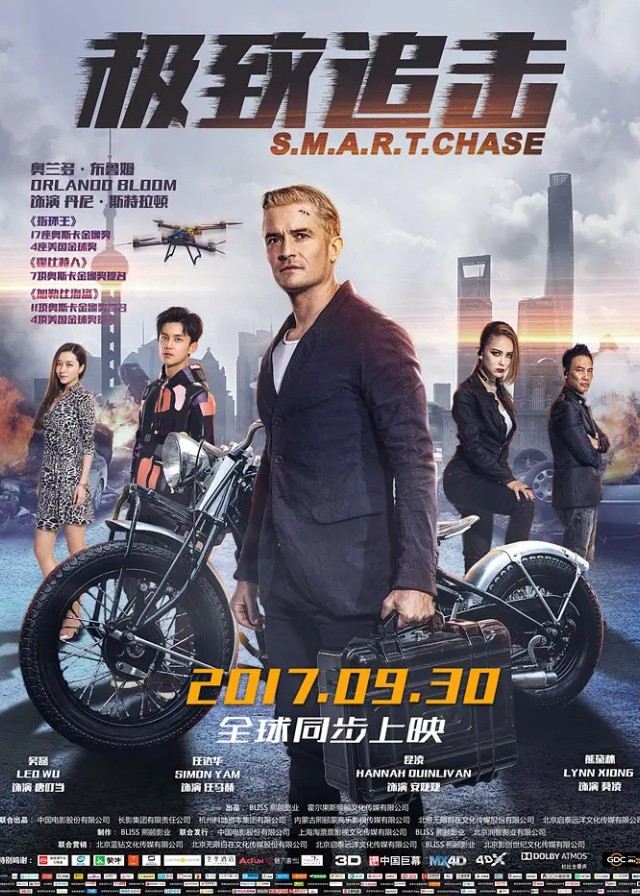 English Title: S.M.A.R.T. Chase
Chinese Title: 极致追击
Genre: Action, Crime, Adventure
Duration: 95 min.
Director: Martin Scorsese
Writer: Kevin Bernhardt, Nick Schenk
Producer: Han Wei
Product Company: BLISS
Released Date: 2017-09-30
Broadcast Website: YouTube
Cast
Synopsis
Danny Stratton, a renowned security expert, and former SAS agent, faced the biggest "disaster" of his life: his collection was stolen, his girlfriend left him, and he was left with a ruined reputation.
After lying low for some time, he decides to make a comeback. However, what appears to be a simple task is hiding an even more astonishing conspiracy.
As he faces misunderstanding from the police, betrayal from his teammates, the disappearance of his loved one, and being chased by the villains, he must decide what path to take next...
Reviews
You May Also Like
Related Posts
Does Leo Wu Lei Have A Girlfriend? What's His Ideal Type?

What's Zhao Lusi, Leo Wu Lei's Relationship? Why Fans Can Not Calm Down

Rosy Zhao Lusi was Involved in a Dating Rumor, Studio Issued a Statement

Who is Julia Xiang Hanzhi's Boyfriend? Is She Dating Leo Wu Lei?

Dilraba, Leo Wu Lei Playing A Couple In "The Long Ballad" Led A Hot Discussion On The Net.

Leo Wu's New look on M.A.C Poster Led To Hot Debate: "Human High-quality Male"

Leo Wu Was Burned On Face? He Hasn't Responded To The News So Far

Leo Wu Photos

Leo Wu Dramas, Movies, and TV Shows List

Simon Yam Dramas, Movies, and TV Shows List

Hannah Quinlivan Dramas, Movies, and TV Shows List

Orlando Bloom Dramas, Movies, and TV Shows List

Liang Jing Dramas, Movies, and TV Shows List

Lynn Hung Dramas, Movies, and TV Shows List