Lost in the Stars – Zhu Yilong, Ni Ni, Janice Man
Lost in the Stars is a suspenseful crime film directed by Cui Rui and Liu Xiang, starring Zhu Yilong, Ni Ni, and Janice Man, co-starring Du Jiang and Huang Ziqi.
The film is based on the Soviet film "A Trap for Lonely Man". The film tells the mysterious disappearance of Li Muzi, the wife of He Fei, during their wedding anniversary trip. After several days of being missing, a stranger woman suddenly bursts in and insists that she is He Fei's wife, unraveling a sensational and complex case.
Details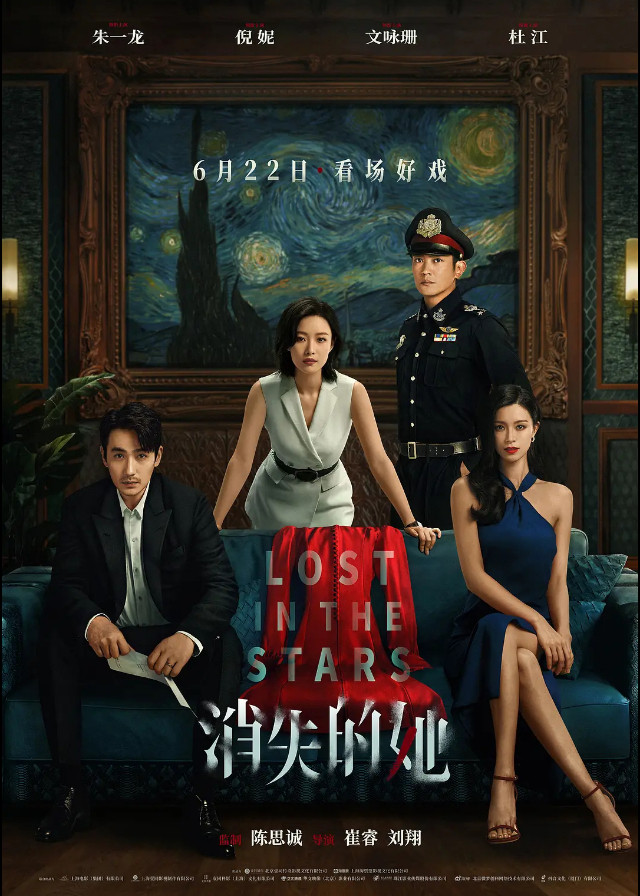 English Title: Lost in the Stars
Chinese Title: 消失的她
Genre: Crime, Suspense, Thriller
Duration: 122 min.
Director: Cui Rui, Liu Xiang
Writer: Chen Sicheng, Gu Shuyi
Released Date: 2023-06-22
Boradcast Website: -
Cast
Synopsis
He Fei's wife, Li Muzi, disappears on their anniversary trip.
When his wife reappears, He Fei insists that the strange woman is not his wife.
But the wife proves herself by showing her ID card, and it seems that both husband and wife have an ulterior motive.
More mysteries emerge as the lawyer Chen Mai gets involved in this bizarre case ......
Reviews
You May Also Like
Related Posts