Cloudy Mountain – Zhu Yilong, Huang Zhizhong
Cloudy Mountain is a disaster film directed by Li Jun, led by Zhu Yilong, Huang Zhizhong, Chen Shu, and Jiao Junyan, co-starring Cheng Taishen, Wang Ge, and Lu Siyu, with special appearances by Zhang Yi and Bai Ke.
The film tells the story of an unprecedented geological disaster in Yunjiang County, affected by global geological changes, in which 160,000 people are about to be swallowed up.
In this critical moment, the infrastructure people, represented by Xiao Hong and Lao Hong, come forward to launch a rescue mission.
Details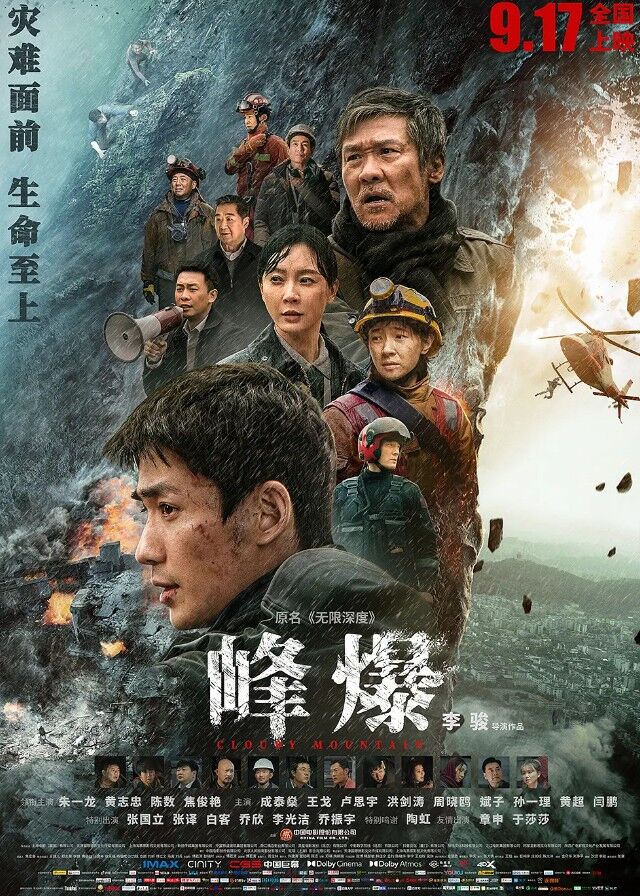 English Title: Cloudy Mountain
Chinese Title: 峰爆
Genre: Rescue, Thriller, Action, Drama, Adventure
Duration: 114 min.
Director: Li Jun
Writer: Sha Song, Li Jun
Producer: Fu Ruoqing, Xu Jianhai, Cui Lumeng, Chen jIE
Released Date: 2021-09-17
Broadcast Website: Viki
Cast
Synopsis
An unprecedented geological disaster strikes, with earthquakes, ground subsidence, and mudslides occurring one after another. The lives of 160,000 people residing in Yunjiang County are in imminent danger. Represented by Hong Yizhou, Hong Yunbing, Ding Yajun, and Lu Xiaojin, the construction personnel step forward to rescue and aid the affected individuals. In order to safeguard the safety of the 160,000 residents in the county, they willingly choose to demolish the tunnel that represents their ten years of hard work.
Reviews
You May Also Like
Related Posts