Granting You a Dreamlike Life – Zhu Yilong, An Yuexi
Granting You a Dreamlike Life is a romantic drama directed by Gao Han, led by Zhu Yilong and An Yuexi, co-starring Cheng Yanqiu, Kevin Chu, Li Delong, Alen Fang Yilun, Di Na, Li Gan, Xue Yilun, Ma Dongyan, Yang Xi, with Yue Yueli and Wu Yijiang in special roles.

The drama is based on the novel of the same name by Ju Zi Chen, "Xu Ni Fu Sheng Ruo Meng", which tells the story of Lin Jingyun, a Chinese-French food critic who grew up in France and came to Dongjiang to explore the food and discover her roots. She unwittingly finds a diary in the Lin family's old house, which tells the tumultuous love story of a girl named Tian Ying.
Details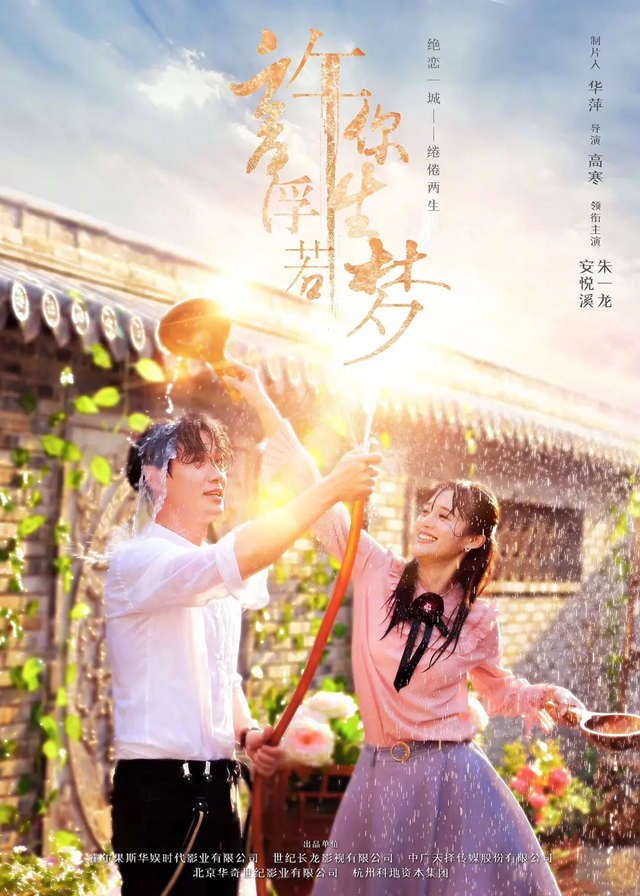 Cast
Synopsis
Lin Jing Yun, an internationally acclaimed young food critic, comes to Dongjiang to seek the cuisine and take the opportunity to start a journey to find her roots.
At this time, the Lin family's old house where her grandmother lived has long been transformed into a restaurant specializing in traditional Dongjiang cuisine, and Lin comes to taste it.
In accordance with the restaurant's past rules, chef Cheng Musheng first refused Lin Jingyun's order, and then said that he could exchange a good dish for a good story.
In the end, Jingyun asked for the most homely and most reflective of the cooker's skill, "sweet and sour pork".
But because of Cheng Musheng's drunken frying, Lin Jingyun was very dissatisfied with the dish after eating it and left in anger, throwing down her chopsticks.
Lin Jingyun's review on her social platform led Cheng Musheng and the restaurant "go viral" on the internet.
To rehabilitate the restaurant, Cheng Musheng "designed" to secretly take a video of Lin Jingyun admitting that he was a good cook, and posted it to Weibo.
Once the video was released, Lin Jingyun went to ask him at once.
After some arguments between them, Lin Jingyun knew that she was wrong and agreed to tell about her own grandmother's personal experience, thus unveiling a long-lost family history in the Republic of China period.
Reviews
You May Also Like
Related Posts