The Wasted Times – Ge You, Zhang Ziyi
The Wasted Times is a suspenseful spy film directed and written by Cheng Er, starring Ge You, Zhang Ziyi, Tadanobu Asano, Du Chun, Gillian Chung, Ni Dahong, Yuan Quan, and Yan Ni.
The film tells the story of Mr. Lu, a prominent man on the Shanghai Bund, who is caught up in an assassination plot by the invading Japanese army on the eve of the great turmoil of 1937, and when his friends are implicated one by one, the story of the past characters, who face different fates.
Details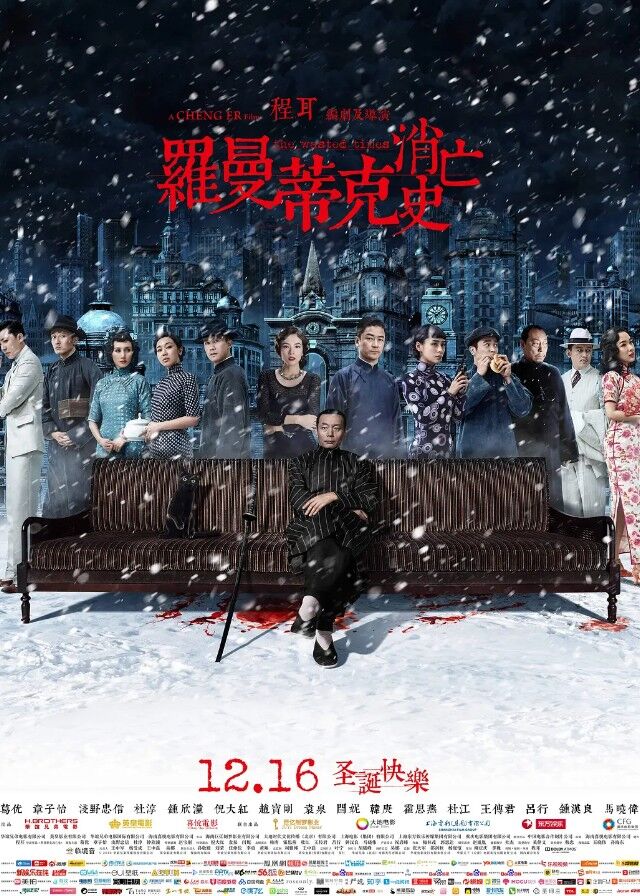 Cast
Synopsis
In 1930s Shanghai, amidst war, the prosperity of the city had faded away.
The influential gang leader Mr. Lu, agreed to let the socialite Xiao Liu play the lead role in his movie. However, Xiao Liu became involved with the male lead and was asked to leave Shanghai.
Mr. Lu's brother-in-law, Du Bu, brought Xiao Liu home and kept her as a sex slave. The housekeeper, Wang Ma, introduced a serious-looking carriage driver to Mr. Lu to be his personal bodyguard.
On the eve of the Battle of Shanghai, the Japanese planned to kill Mr. Lu. As a spy, Du Bu agreed to kill Mr. Lu and all of his family were killed. Mr. Lu asked his trusted men, Lao Wu and the carriage driver, to kill the gang's second-in-command who had defected to the Japanese.
On the eve of the end of the Anti-Japanese War, Mr. Lu found Xiao Liu who had been imprisoned and they left for the island of Luzon togethe, pretending to be a high-ranking Nationalist general's driver, killed Du Bu's eldest son, and Xiao Liu shot and killed Du Bu.
In 1949, Mr. Lu went alone to Hong Kong and disappeared.
Reviews
You May Also Like
Related Posts