Liberation – Wallace Chung, Zhou Yiwei
Liberation is a war film directed by Li Shaohong and Chang Xiaoyang, starring Wallace Chung, Zhou Yiwei, Zhong Chuxi, and Wang Xun.
The film tells the story of Cai Xingfu, a PLA artillery reconnaissance company commander, and Yao Zhe, a justice-minded Kuomintang munitions officer, who team up temporarily on the eve of the general attack of the Pingjin Campaign to carry out an "impossible" mission in which they are outnumbered.
Details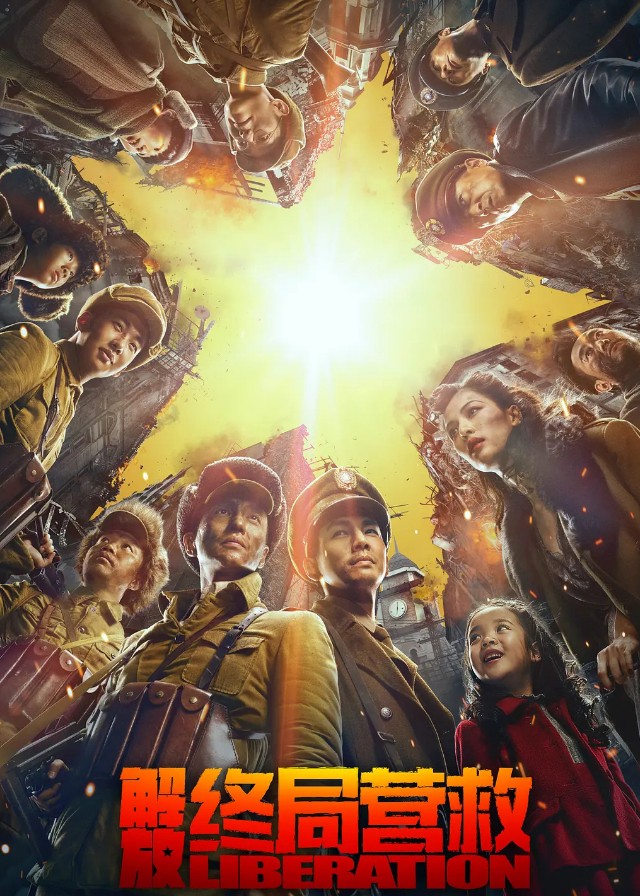 English Title: Liberation
Chinese Title: 解放·终局营救, 解放了
Genre: War, Drama
Duration: 103 min.
Director: Li Shaohong, Chang Xiaoyang
Writer: Shi Jianquan, Li Meng
Producer: Shen Yuqian
Product Company: Phoenix Legend Films Co.,Ltd, EmperorMotion Pictures, WANDA PICTURES,
Released Date: 2019-12-27
Broadcast Website: 优酷, 腾讯视频
Cast
Synopsis
In January 1949, the People's Liberation Army of China surrounded 500,000 Nationalist troops in the Pingjin area, and a final attack was imminent.
Whether or not Beijing could be peacefully liberated depended on the outcome of the Battle of Tianjin.
At this time, Tianjin city was filled with hidden fortresses and military installations, and soldiers were armed and ready for battle. The city was already a hellish place before the big fight.
In order to pave the way for the final attack, four soldiers from the Liberation Army's artillery reconnaissance unit, Cai Xingfu, Ma Baoshu, Liao Feng, and Ge Guichen, were ordered to form a special reconnaissance team and infiltrate Tianjin city in disguise.
At the same time, Yao Zhe, a Nationalist army logistics officer responsible for relocating the families of the defenders of Beijing, became a wanted criminal due to a plot by the military police captain Qian Zhuoqun.
When he was fleeing with his daughter, he coincidentally met Cai Xingfu and his team who were entering the city. Cai Xingfu took Yao Zhe hostage to complete their mission.
As the mission became clearer, the secrets behind the plot to disrupt the peace talks in Beijing by Qian Zhuoqun, the disappearance of Cai Xingfu's son, and the hidden secrets behind Yao Zhe's being set up were gradually revealed.
Reviews
You May Also Like
Related Posts