Death Stranding – Wallace Chung, Francis Ng
Death Stranding is a police action crime film directed by Danny Pang, led by Wallace Chung, Francis Ng, and Eddie Cheung, co-starring Zhao Yan Guo Zhang, Zhang Guoqiang, Ji Li, Samuel Ku, and Fei Qiming, and with a special appearance by Myolie Wu.
The film tells the story of the intense and tumultuous world behind the gambling industry, along with a series of law enforcement actions taken by the police to combat and deter criminal activities.
Details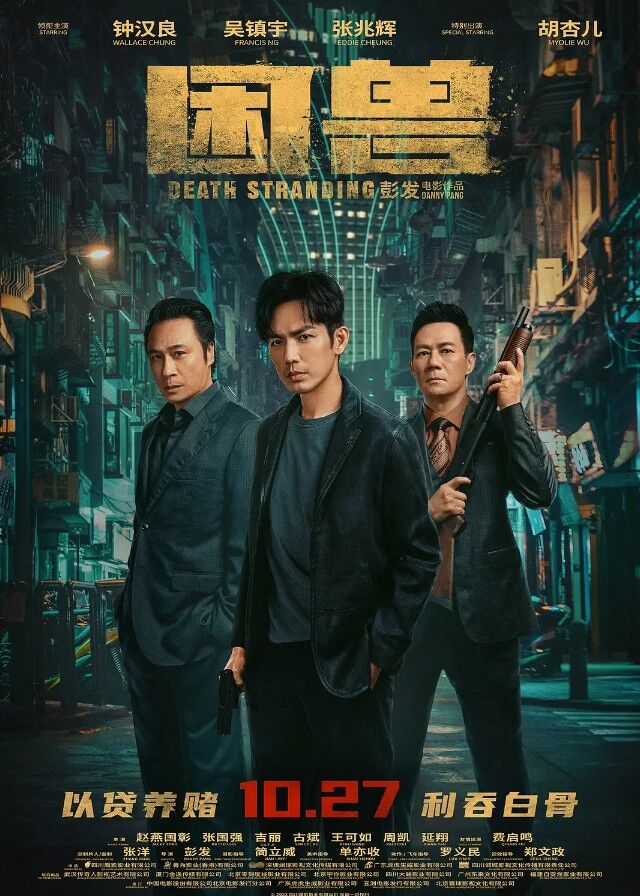 English Title: Death Stranding
Chinese Title: 宿敌
Other Titles: Enemy of Life, To Be Faced, 世纪风暴, 创世风暴, 宿敌
Genre: Crime, Action, Drama, Thriller
Duration: 97 min.
Director: Peng Fa
Writer: Deng Andong, Peng Fa, Wang Qian
Producer: Zhang Yang
Released Date: 2023-10-27
Boradcast Website: -
Cast
Synopsis
In the year 2000, the government of the gambling city took action to effectively reduce the crime rate in society by cracking down on the chaotic underground gambling industry. They joined forces with the police and the gambling association to carry out a strict operation to combat underground casinos and distributed the rights to operate newly built casinos through auctions, in order to reorganize and eliminate the gambling industry. Due to the various and exciting auctions, it caused significant changes in the gambling city, and there may be secrets and unknown interests behind it...
Reviews
You May Also Like
Related Posts