Baby – Yang Mi, Guo Jingfei
Baby is an artistic documentary-style film directed by Liu Jie, starring Yang Mi, Guo Jingfei, and Li Hongqi.
The film tells the story of Jiang Meng, who was abandoned by his parents due to a severe congenital defect. Jiang Meng saves another defective baby who was sentenced to "death" by his parents.
Details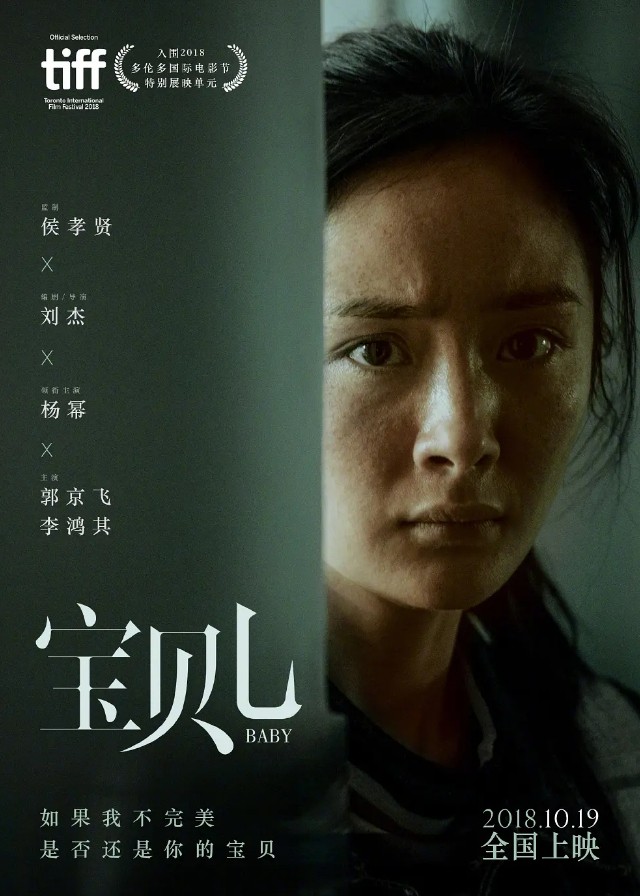 English Title: Baby
Chinese Title: 宝贝儿
Genre: Life, Drama
Duration: 96 min.
Director: Liu Jie
Writer: Liu Jie
Producer: Gao Shan
Released Date: 2018-10-19
Boradcast Website: 爱奇艺
Cast
Synopsis
Disabled girl Jiang Meng and her elderly foster mother rely on each other for survival. In order to prevent her foster mother from being forced to live in a nursing home due to lack of money, Jiang Meng goes to the city to work.
Unexpectedly, she meets a baby girl without an anus who suffers from the same situation as her in the hospital.
The baby girl arouses Jiang Meng's compassion, but she discovers that the baby girl's father hastily takes her out of the hospital, intending to give up treatment.
Just as the baby girl's life hangs in the balance, Jiang Meng embarks on a journey to save her life and searches for the whereabouts of the child. In the process of searching, the mystery of the female nurse's identity is gradually revealed.
Related Posts