Reset – Yang Mi, Wallace Huo
Reset is a sci-fi action movie starring Yang Mi, Huo Jianhua, and Jin Shijie.
The film tells the story of a single mother, Xia Tian, who keeps going back 1 hour and 50 minutes ago to save her son who was kidnapped by Cui Hu.
Details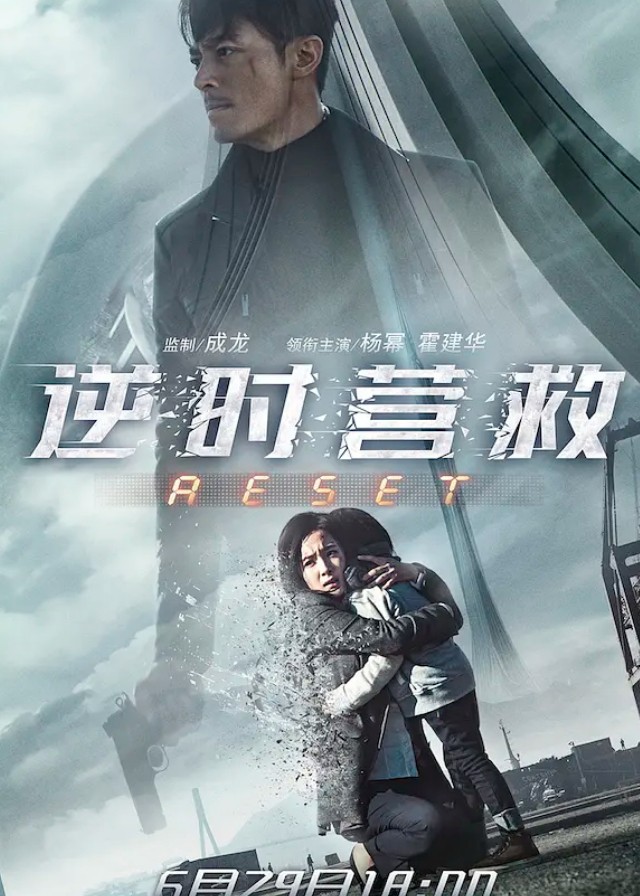 Cast
Synopsis
As a single mother, Xia Tian works as a senior researcher at the Physics Research Institute. Together with the director, she developed a technology that allows organisms to travel through wormholes for time travel.
When the research made a breakthrough, her son Dou Dou was kidnapped by a mysterious kidnapper named Cui Hu, who threatened Xia Tian to hand over the particle technology in exchange for Dou Dou's life.
In order to save her son's life, Xia Tian took a risk and used the unfinished particle technology to travel back 1 hour and 50 minutes ago, but this made things even more complicated.
She encountered unexpected challenges, including facing three mutated versions of herself during time travel. Meanwhile, the story behind Cui Hu gradually surfaced.
Reviews
You May Also Like
Related Posts
Hawick Lau Admits Dating Li Xiaofeng, Who is Yang Mi's Best Friend in the Drama Dramatically

How Is Yang Mi And William Chan's Relationship?

The Rumors That Yang Mi And Wei Daxun Got Married Were Denied By Yang Mi Studio

Qin Lan and Wei Daxun Were Spotted Dating in Sanya

Is Wei Daxun Yang Mi's Boyfriend After Divorced With Ex-husband Hawick Lau

Yang Mi Is Dating Daniel Zhou Keyu? Is It Too Outrageous?

8 Most Anticipated C-Drama in 2021

Yang Mi Photos

Yang Mi and Xu Kai's CP Triggered Teasing, Douban Rating 5.8 is High or Low?

Yang Mi Dramas, Movies, and TV Shows List

Wallace Huo Dramas, Movies, and TV Shows List

Liu Chang Dramas, Movies, and TV Shows List

Shih-Chieh King Dramas, Movies, and TV Shows List