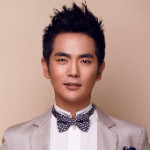 Zhang Xiaolong dramas, movies, and TV shows list contains the best TV series, films of Zhang Xiaolong and the ongoing and upcoming shows. The list will be updated continuously, bookmark this list to get the latest tv shows of Zhang Xiaolong.
Zhang Xiaolong Dramas List
2017-11-27

#1

Urban, Youth, Romance

Guan Xiaotong, Ma Ke

Han Xingzi has a great talent for acting. She has always dreamed of using her performance to convey love and hope to audiences around the world. For this reason, she has worked on stages large and small during her studies in the United States, interpreting each role with her heart. A free and rebellious teenager, Li Juntai comes to the US to escape the constraints of his old-fashioned family and his grandfather's power, in desperate pursuit of his dream: to create the most perfect light and shadow artwork using the most advanced visual effects technology. It is fate that Li Juntai enters Xingzi's journey to pursue her dream. Fate brought them together by accident. A romantic and inspiring love story begins.

2016-02-24

#2

Urban, Romance, Family

Jia Qing, Zhang Xiaolong

Since the death of her parents at a young age, Tong Siji has taken on the burden of her family with her younger siblings. In order to make ends meet, she takes on part-time jobs and meets Yi Yi, the heir to the Yuan Xian department store. During their work, they develop a mutual affection for each other. But the mother of Yi Yi, Du Juan, discovers the real identity of Tong Siji. Tong Siji is the daughter of Cheng Kangsheng of the Fu Kang Department Store. Cheng Kangsheng was separated from his wife because of Du Juan's deception. Latter. he has no choice but to marry Du Juan, who has taken Yi Yi with her. In order to prevent the truth from being revealed, Du Juan lies that Yi Yi and Tong Siji are siblings. Yi Yi is so distressed that he lies about not loving Siji and gets engaged to Xiao Xia. But at the wedding, Kangsheng sees a picture of Xiao Xia and Siji's mother. When he finally learns the truth, Siji and Kangsheng reunite, and Du Juan pays a huge price for the lie. After learning all the facts, Yi Yi also finally appreciates Siji's self-respect and strength and is determined to pursue Tong Siji again, and they begin a new journey in life.

2015-03-29

#3

Urban, Romance, Family

Jia Qing, Zhang Xiaolong

Law student Li Xiaxi takes a part-time job to pay off the debts of her father Li Guoliang, whose business has failed. She works as a tutor at the home of Jiang Tianhao, the CEO of Han Yi Group, and falls in love with Jiang Yibin, the son of the Jiang family. Li Guoliang steals Xia Xi's tuition money saved by his wife Huiqin to buy lottery tickets. Huiqin dies after learning that. Unable to forgive her father, Xia Xi runs away from home and agrees to Yibin's marriage proposal, but her disappointment with her father leads her to lie to the Jiang family that she is an orphan. Li Guoliang learns the truth and regrets it. He is determined to care for his daughter secretly and vows never to drag her down. Three years later, Guoliang, who has been secretly visiting his daughter, accidentally saves Yibin who has been involved in a car accident. When Yibin learns the truth, he is so upset that he wants to divorce Xiaxi. When Guoliang reveals the reason to Yibin, Xiaxi finally understands her father's patience and dedication over the past three years, and Yibin understands the pain behind Xiaxi's pride. In the end, Xiaxi, with the help of Guoliang, walks in the aisle to marry Yibin again.
Zhang Xiaolong Movies List
2016-12-16

#1

Suspense, Thriller, War

Ge You, Zhang Ziyi, Du Chun

In 1930s Shanghai, amidst war, the prosperity of the city had faded away. The influential gang leader Mr. Lu, agreed to let the socialite Xiao Liu play the lead role in his movie. However, Xiao Liu became involved with the male lead and was asked to leave Shanghai. Mr. Lu's brother-in-law, Du Bu, brought Xiao Liu home and kept her as a sex slave. The housekeeper, Wang Ma, introduced a serious-looking carriage driver to Mr. Lu to be his personal bodyguard. On the eve of the Battle of Shanghai, the Japanese planned to kill Mr. Lu. As a spy, Du Bu agreed to kill Mr. Lu and all of his family were killed. Mr. Lu asked his trusted men, Lao Wu and the carriage driver, to kill the gang's second-in-command who had defected to the Japanese. On the eve of the end of the Anti-Japanese War, Mr. Lu found Xiao Liu who had been imprisoned and they left for the island of Luzon togethe, pretending to be a high-ranking Nationalist general's driver, killed Du Bu's eldest son, and Xiao Liu shot and killed Du Bu. In 1949, Mr. Lu went alone to Hong Kong and disappeared.
Related Posts