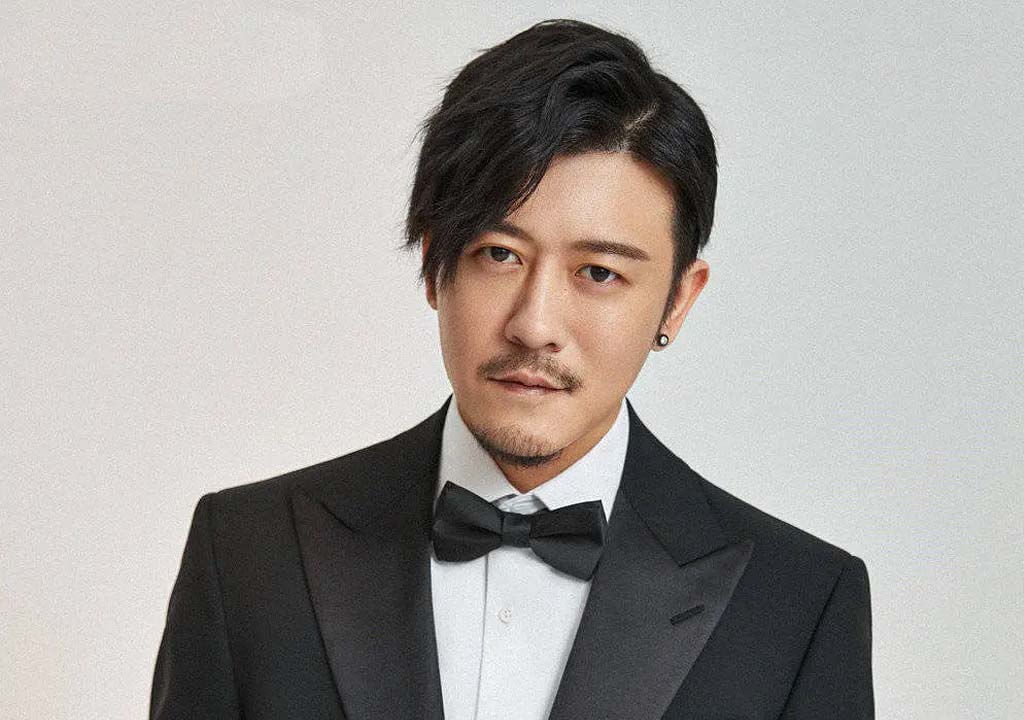 Lin Yushen(林雨申), born on October 23, 1980, in Beijing, China, is a Chinese actor.

Lin Yushen entered the entertainment industry in 2000 by appearing in his first TV series "Ripening Orange". In 2013, he gained attention for his role as Wei Rufeng in the urban romance drama " Flower Pinellia". In 2020, the urban romantic comedy "Dating in the Kitchen" was aired in which he played the lead role.
Basic Info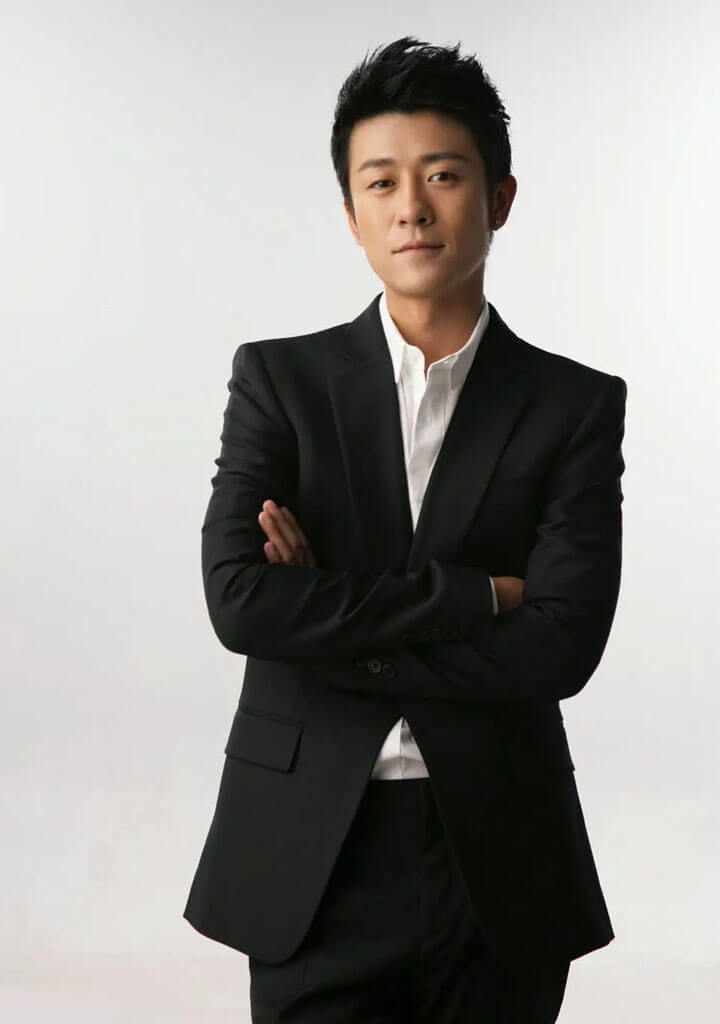 Stage Name: Lin Yu Shen(林雨申)
Birth Name: Lin Shen( 林申 )
Birthday: October 23, 1980
Place of Birth: Beijing
Nationality: China
Zodiac Sign: Libra
Height: 174cm
Weight: 65kg
Blood Type: O
Fandom Name: Shen Shen Fen
Instagram: –
Weibo: 林雨申
Facts
Lin Yushen's agency is Roast Film & TV.
His mother is Li Xiaowan, a famous producer and founder of the Roast Film & TV.
His godmother is famous director Li Shaohong.
Education: he studied Financial Management at the UTS International Business School, Australia.
Enjoys working out.
Likes durian.
Favorite Food: Stir Fried Pork with Portobello Mushrooms, Spicy Chicken, Shredded pork with garlic sauce.
Likes to drink white wine.
Lin Yushen's wife is Du Yuchen.
In 2010, Lin Yushen married Yang Yuchen. On November 6, 2014, Lin Yushen's son was born.
Films
Mojin: Dragon Ridge Shrine(鬼吹灯之龙岭神宫)(Hu Bayi)(2020)
Mojin: Longling Misty Cave(鬼吹灯之龙岭迷窟)(Hu Bayi)(2020)
Bleed(越域重生)(Lin Liang)(2019)
To Love Somebody(求爱嫁期)(Lin Fan)(2014)
Beginning of the Great Revival(建党伟业)(Hao Fang)(2011)
Bu Gan Shuo Ai Ni(不敢说爱你)(Li Heizi)(2008)
The Frightening Night(夜惊魂)(Qiao Liang)(2011)
Distressed Thief(落难神偷)(Lu Tianyao)(2011)
Fit Lover(爱情左灯右行)(Liu Meng)(2008)
Ju Feng Zhi Wu(飓风之舞)(Gao Wei)(2008)
Fly To Sky(电竞之王)(Gu Xiaofei)(2008)
Crazy in Love(意乱情迷)(Ah Kang)(2007)
The Door(门)(Li Zuowen)(2007)
Ming Ming(明明)(2006)
The Confession of Feng Qi(冯齐的忏悔)(Feng Qi)(2005)
Li An Qi Yi Ji(里安奇遇记)(Wan Li)(2002)
Television Series
Fei Hu Wai Zhuan(飞狐外传)(Miao Renfeng)(TBA)
Live Your Life(好好生活)(He Xiya)(2021)
Master, Wait a Moment(双面神探)(Xu Wushuang)(2021)
Qing Chun Wu Ji(青春无季)(Song Jianming)(2021)
Dating in the Kitchen(我,喜欢你)(Lu Jin)(2020)
The Twin Flower Legend(长相守)(Zhang Zhiyan)(2020)
Heavenly Sword and Dragon Slaying Sabre(倚天屠龙记)(Yang Xiao)(2019)
If Paris Downcast(如若巴黎不快乐)(Dai Jingjie)(2018)
Under Cover(卧底归来)(Bao Yu / Guo Shaoxin)(2017)
I'm Lucky(我是幸运儿)(Ding Xueqii)(2017)
Jiang Cheng Jing Shi(江城警事)(Yang Xian)(2017)
Blood Warriors(热血勇士)(Gao Linfeng)(2017)
Intimate Partner(亲密的搭档)(Qiao Tianyu)(2016)
Ai Qing He Yue(爱情合约)(Ding Bowen)(2015)
My Left Hand and Right Hand(我的左手右手)(Su Dan)(2013)
Flower Pinellia(花开半夏)(Xia Rufeng)(2013)
Single Child(独生子)(Li Ao)(2013)
Stand By Me(守望的天空)(Mo Li)(2012)
When80(80后进行时)(Song Yuanzhi)(2012)
Give My Love to Your Life(给你生命给我爱)(Zhao Chenyu)(2011)
30 Get Married(三十而嫁)(Ma Lin)(2011)
Jianghu Mystery(江湖奇案)(Kuang Beiyun)(2011)
Po Po Lai Le(婆婆来了)(Fang Hongjun)(2010)
The Hearts of the Citizens(天地民心)(Xianfeng Emperor)(2010)
A Beautiful Daughter in Law Era(媳妇的美好时代)(Mao Feng)(2010)
Zhao Ya Zhao Ya Zhao Peng You(找呀找呀找朋友)(Li Fan)(2008)
Return Home(荣归)(Li Mingjie)(2007)
Live with in-Laws(麻辣婆媳)(Wu Yingwei)(2006)
Long Sword Lovesickness(长剑相思)(Lu Zhangchun)(2005)
Tian Di Zhen Qing(天地真情)(Zhao Wuji)(2005)
Ni Zai Wei Xiao Wo Que Ku Ke(你在微笑我却哭了)(Fang Zi)(2004)
Assassinator Jing Ke(荆轲传奇)(Tian Meng)(2004)
Mai Ban Zhi Jia(买办之家)(Yu Zisu)(2003)
Ripening Orange(橘子红了)(Gu Peifan)(2002)
---
Any content to add or anything want to know about Lin Yushen, welcome to contact us or leave a comment below.