Guys With Kids – Bosco Wong, Adi Kan
Guys With Kids is an urban family emotional comedy directed by Jiao Yongliang, starring Huang Zongze(Bosco Wong), Kan Qingzi, Luo Yunxi, Liu Yuqiao, and Huang Xiaolei.
The drama tells the story of three men with very different styles who are bound together by a baby of unknown origin, which messes up their already difficult lives.
Details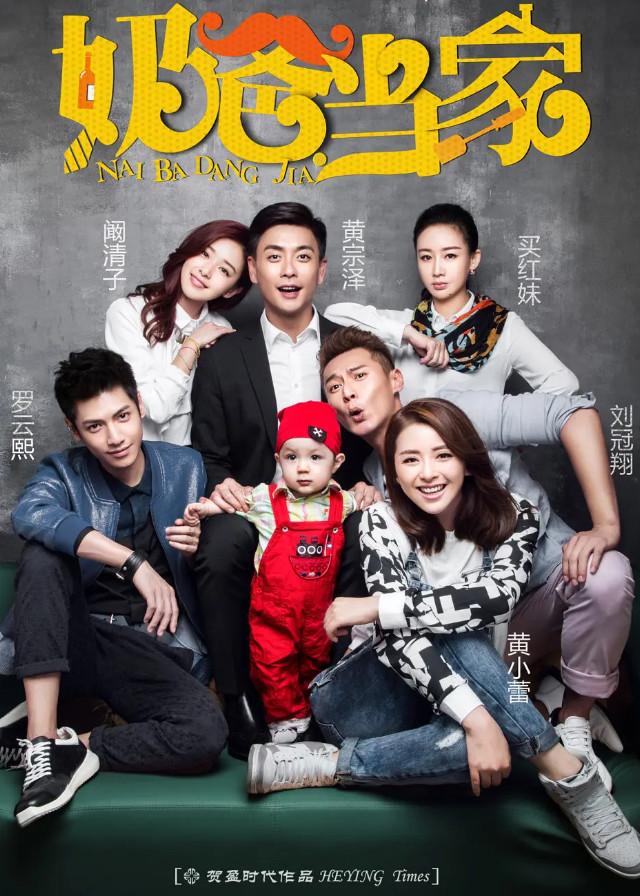 Cast
Synopsis
Gao Han, a honest and kind-hearted man, loses a battle with his ex-wife for custody of their daughter.
At this time, the son of his first girlfriend Guan Lingling, is sent to his home. Becasuse she was dead in a car accident,
Gao Han and his two tenants, Wang Dongyang and Yu Bo, work hard to become three distinctive daddies.
Not only do they have to take care of the baby, but they also have to take care of Dudu's real aunt, Guan Shanshan, who is a big trouble.
The three of them work together to raise the child while trying to find the mystery of Dudu's origins.
After a series of embarrassing events, Gao Han and Guan Shanshan develop an affection for each other, while Yu Bo also has a crush on Guan Shanshan.
In the end, Gao Han and Guan Shanshan come together.
Reviews
You May Also Like
Related Posts
How is Luo Yunxi and Bai Lu's Relationship?

Who is Luo Yunxi 5-year girlfriend, is the net rumor of his love history true?

Luo Yunxi, Bosco Wong Takes On The Role Of A Daddy, Taking Care Of The Baby With Fun

Luo Yunxi and Dilraba His Favorite Actress on the same stage

Luo Yunxi and Zhang Ruonan Compose Love Symphony, How Their Chemistry Together Is?

Does Yukee Chen Yuqi Have A Boyfriend?

Luo Yunxi Was Injured In A Filming Accident, Fans Were Heartbroken, The Related Actor Issued An Apology And Denied Wearing A Ring

Luo Yunxi Photos

Luo Yunxi, Cheng Xiao Have Suprise Chemistry. What's Their Relationship?

Luo Yunxi looks very handsome in the live video streaming

Victoria Song Qian, Luo Yunxi: Dangerous Relationship in "Broker"

"Lie To Love" is about to shoot? Luo Yunxi will play the leading actor, Cheng Xiao will be the leading actress?

Adi Kan Dramas, Movies, and TV Shows List

Bosco Wong Dramas, Movies, and TV Shows List

Luo Yunxi Dramas, Movies, and TV Shows List

Luo Yunxi's Mr. Moxi Season 3 aired on December 24, 2020