Destined to Love You – Joe Chen, Jia Nailiang, Bosco Wong
Destined to Love You is a military romantic drama directed by Wu Jinyuan, starring Joe Chen, Jia Nailiang, and Huang Zongze.
The drama tells the story of a civilian Qian Baobao who enters a military school by mistake and becomes the female instructor of a group of hot-blooded men and gets involved in a love entanglement and various trials of identity crisis.
Details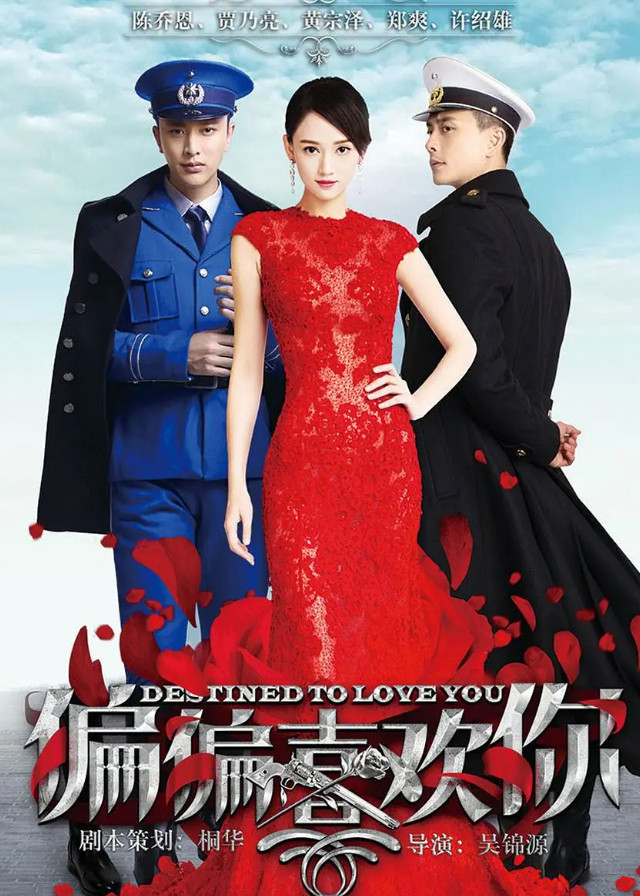 English Title: Destined to Love You
Chinese Title: 偏偏喜欢你
Genre: Romance, Military, Action, Drama
Episodes: 44
Duration: 45 min.
Director: Wu Jinyuan, Deng Yancheng, Chen Guohua
Writer: Qian Jingjing, Mei Yingju
Producer: Yu Yi, Tang Panjing
Product Company: DREAM STARDOM
Released Date: 2015-06-16
Watch On: China Zone
Cast
Synopsis
In 1916, a civilian girl, Qian Baobao, takes the identity of Xiao Han, a female doctor studying abroad who died in an accident, in order to save her mother who was seriously ill.
On one side is Shen Wentao, who is passionately pursuing her, and on the other side is Xiang Hao, Xiao Han's fiancé.
In order not to reveal her true identity, Qian Baobao has to escape from her growing feelings with Xiang Hao and to dispel Shen Wentao's suspicions and probing.
The crisis came when Xiao Han was not dead, and her return made Qian Baobao face the torture of her conscience.
The Japanese forces were targeting Dragon City and the military school was in danger.
Qian Baobao and a group of warm-blooded men in the military school, for the sake of the country and national justice, worked together to crush the enemy's plot again and again, successfully defused the crisis. In the end, Qian Baobao and Xiang Hao were finally married.
Reviews
You May Also Like
Related Posts