Wonderful Hand – Bosco Wong, Zhang Yishang
Wonderful Hand is a romantic drama directed by Zhang Ting, led by Huang Zongze and Zhang Yishang, co-starring Wang Ruichang, Sun Yaoqi, Yi Daqian, and Bao Shang'en, with a special appearance by Liang Guanhua.
The drama is based on the online novel "Miao Shou Xiao Cun Yi / 妙手小村医", which is set in 1930s Guangdong, Hong Kong, and Macau. It tells the romantic love story of Lin Hao, a young returnee who becomes a small village doctor in the debt-ridden Wu family clinic in order to find the truth about his parents' death, and meets He Xinxin, a policewoman who comes from a wealthy family but is with "hemophobia".
Details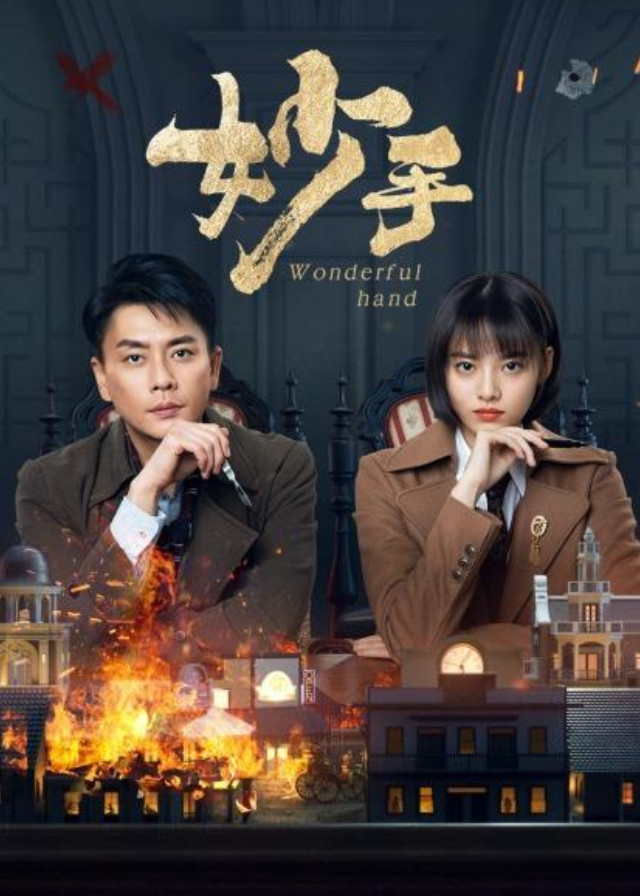 English Title: Wonderful Hand
Chinese Title: 妙手
Genre: Romance, Drama, Suspense, Thriller
Tag: Revenge, Tragic Past, Skilled Killer, Chinese Republican Era, Doctor Male Lead, Police Officer Male Lead
Episodes: 23
Duration: 45 min.
Director: Zhang Ting
Writer: Dai Lili, Shu Zhu Wan Studio
Producer: Yao Yuzhu
Product Company: Youku
Released Date: 2023-01-05
Broadcast Website: Youku, 优酷, youku.tv
Cast
Synopsis
In the 1930s, Lin Hao, the chief instructor of the mysterious organization "Hei Feng", escapes from the control of the organization by faking his death during a mission.
He hides as a doctor in the Clinic of Wu family on the city suburbs and prepares to start a new life, but his encounters drag him into the centre of the "whirlpool" again.
During his medical practice, Lin Hao meets a rebellious rookie policewoman, He Xinxin, and his identity arouses her suspicions.
As the various cases in the city occured together, Lin Hao and He Xinxin become closer and closer, and their feelings warm up as they test each other.
The connection between the various cases they deal with points to a conspiracy of plague twenty years ago.
The mystery of Lin Hao's origins is also hidden in it, and the truth is about to emerge...
Lin Hao decides to stand up for himself once again, together with his girlfriend He Xinxin, the head of the Flower City Chamber of Commerce Zhuang Yu, the young master, Zeng Fan, the cold and brilliant female assassin Leng Yuehan, and the clinic nurse Wu Ruolan, to find out the truth.
But their rivals are always hiding behind them. The force likes a black hole that wants to draw them into the abyss.
Reviews
You May Also Like
Related Posts