Killer And Healer – Mao Zijun, Lan Yi
"Killer And Healer" is a Suspense drama directed by He Shupei, starring Mao Zijun, Yi Bochen, Guo Shutong, Chen Yucheng, and Quan Peilun.

The drama tells the story of Jiang Yuelou, a "violent" policeman, and Chen Yuzhi, a "kind" doctor, who redeem each other and support each other's growth in a troubled world.
Details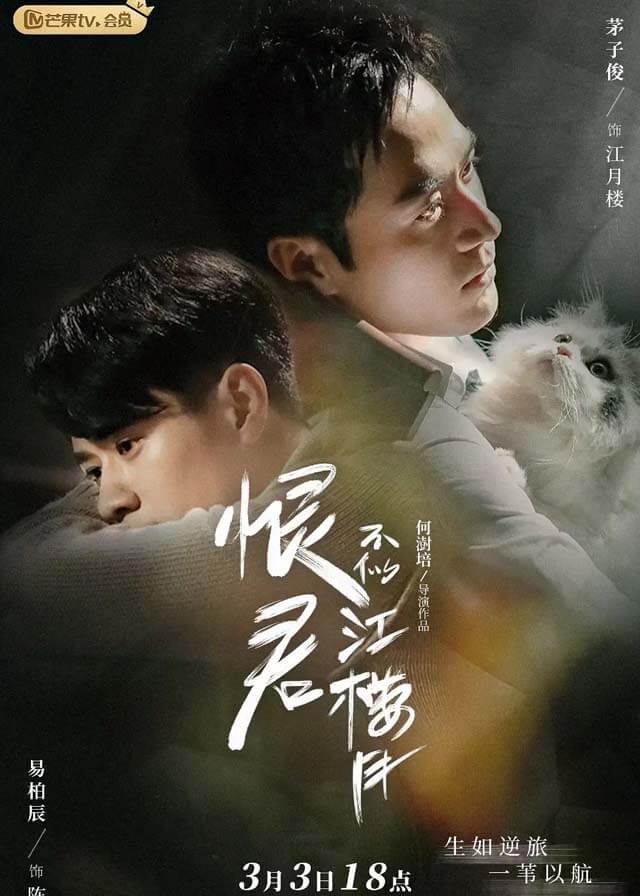 English Title: Killer And Healer
Chinese Title: 恨君不似江楼月
Genre: Suspense, Historical
Episodes: 36
Duration: 45min
Director: He Shupei
Product Company: Zhejiang Chengyi Film & Media Co.
Broadcasting website: MGTV Drama Channel
Release date: March 3, 2021
Cast

Mao Zijun as Jiang Yuelou
Lan Yi as Chen Yuzhi
Synopsis
In troubled times, things are changing.
Jiang Yuelou, the head of the Police Station, is both good and evil, making smugglers scared of criminals.
While pursuing an opium case in Hong Kong, he meets Churan and Chen Yuzhi, and the three become close friends.
Chen Yu Zhi discovers Jiang Yue Lou's bipolar disorder, and Jiang Yue Lou goes from initially refusing treatment to befriending Chen Yu Zhi.
One kills, the other saves, and the two men with opposite values redeem each other and become sympathetic friends.
In addition, the warlord Zhan Junbai, the Chamber of Commerce tycoon Zhao Jingming, and the rogue gang Zhou Huo are constantly making trouble and want to put Jiang Yuelou to death.
The three good partners support each other's growth, and the secrets of the two families gradually emerge during the period.