Zhang Yishang was Involved in the Marriage of Huang Jingyu and Wang Yuxin?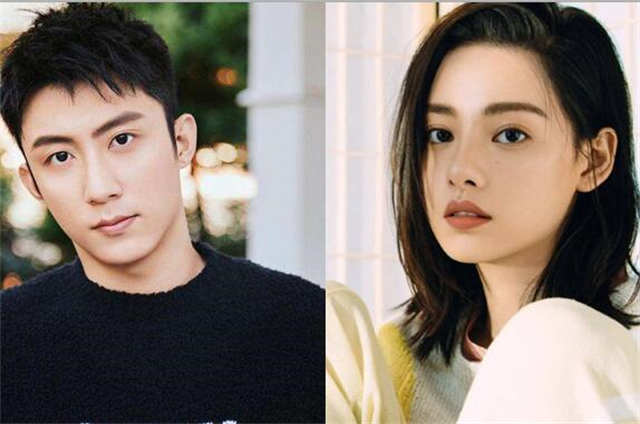 Actor Huang Jingyu rose to fame after starring in the web drama "Addicted Heroin". Due to his tall and handsome appearance, he was seen as a "tough guy" by the public. It was rumored that he was already married at the time, but his agency denied it and claimed that he only had a "peaceful breakup" with his girlfriend.
However, his ex-wife recently confirmed that they were indeed married. Soon after, a netizen revealed that Huang had brought a "mistress" home, who wearing pajamas he bought.
Huang Jingyu was previously married to Wang Yuxin, but their marriage was not made public, so many people did not know that Huang had been married before.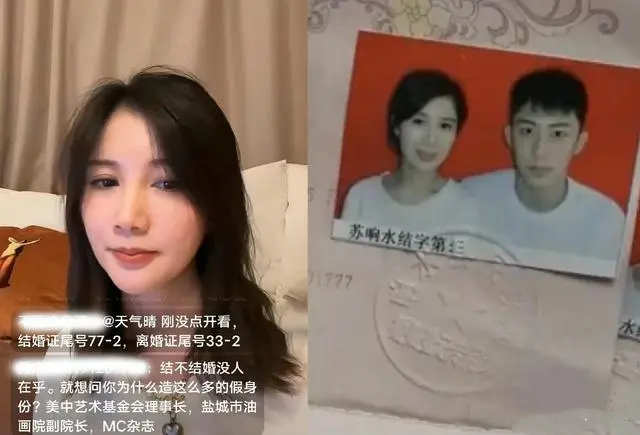 Recently, Wang Yuxin responded to their relationship during a livestream, openly admitting that they were husband and wife, and even shared their marriage and divorce certificates to confirm their relationship.
There were rumors in the past that the reason for their divorce was that Huang Jingyu had an affair with actress Zhang Yishang. Wang Yuxin had also publicly criticized Zhang Yishang on her personal Weibo account, adding some credibility to the rumor.
On February 15th, a recording of Wang Yuxin and Huang Jingyu's suspected conversation had been leaked. In the recording, they were talking to each other.
In the recording, the man first mentioned the name of the actress Zhang Yishang, to which the woman said that the man and Zhang Yishang were deeply in love.
The man seemed surprised and asked if Zhang Yishang had told her that. The woman didn't shy away from it and said yes.
According to the woman's description, Zhang Yishang not only knew that Huang Jingyu was married to her but also said in front of her that she and Huang Jingyu were in love. This greatly upset Wang Yuxin.
Initially, Huang Jingyu had promised to cancel Zhang Yishang, but they ended up being together again, so Wang Yuxin wanted an explanation.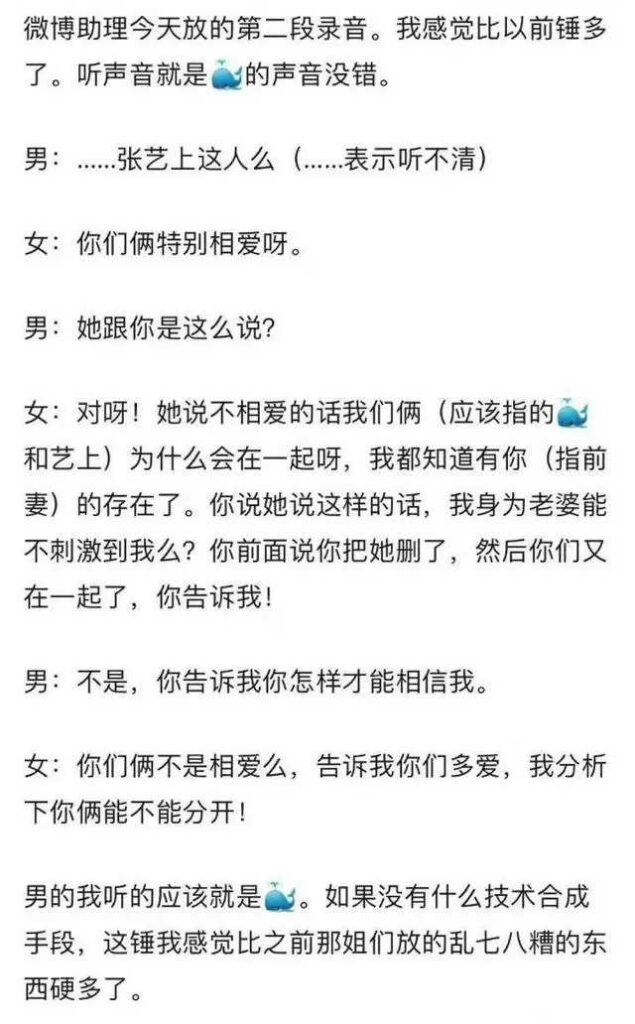 If the recording is not intentionally fabricated, then it basically confirms that Huang Jingyu cheated on his wife Wang Yuxin, and had a relationship with Zhang Yishang, and not just once. After Wang Yuxin found out about their relationship, Huang Jingyu canceled Zhang Yishang, but then secretly continued to contact.
The person who leaked this information also wrote about the whole incident, stating that when Huang Jingyu was with Wang Yuxin, he was also seeing Zhang Yishang at the same time, and when Wang Yuxin found out, he not only didn't apologize but also committed acts of violence against her.

In addition, a blogger has revealed that Zhang Yishang once took a selfie in Huang and Wang's home, wearing pajamas from a store where Huang had bought pajamas the day before. Many netizens are outraged by this behavior.
"What is she doing wearing pajamas and taking selfies in Wang Yuxin's house? Is she trying to show off?"
"Every mistress has a dream of showing off in the home of the original partner, sleeping in your bed, using your husband/wife, and hitting your children. It's one of the most satisfying evil behaviors."
"He collapsed even more than Chen Feiyu in reality."
"And then the ex-wife went crazy, accusing Huang Jingyu every year. Guess why the ex-wife is still safe and hasn't been to court?"
"It seems to be true, Zhang Yishang has been rumored to be a mistress but hasn't come out to deny it?"
"If it's true, it's too arrogant."
"So is Zhang Yishang Huang Jingyu's girlfriend? It has nothing to do with Dilraba."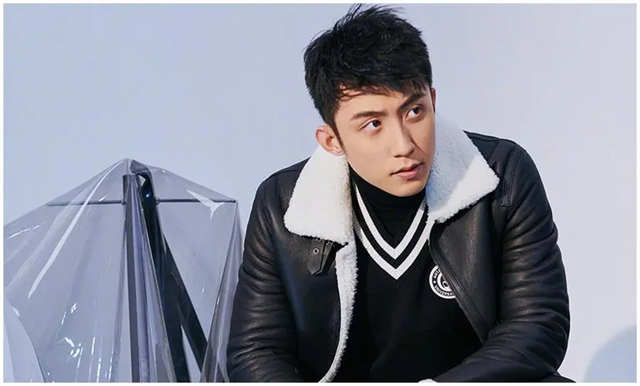 If these allegations are true, they could have a negative impact on Huang Jingyu and Zhang Yishang 's careers and reputations. It remains to be seen how this will all play out.
What do you think about this matter?
Related Posts