Addicted Heroin – Timmy Xu, Johnny Huang
Addicted Heroin is a youthful and inspiring web series directed by Ding Wei, and starring Timmy Xu Weizhou, Johnny Huang Jingyu, Lin Fengsong, and Chen Wen.

The drama is adapted from Chai Jidan's novel "你丫上瘾了", which tells the love story of two boys, Bai Luoyin and Gu Hai.

The drama aired on January 29, 2016, on the entire network and was later taken down on February 22 (not yet finished) on various video sites in China for unknown reasons.
Details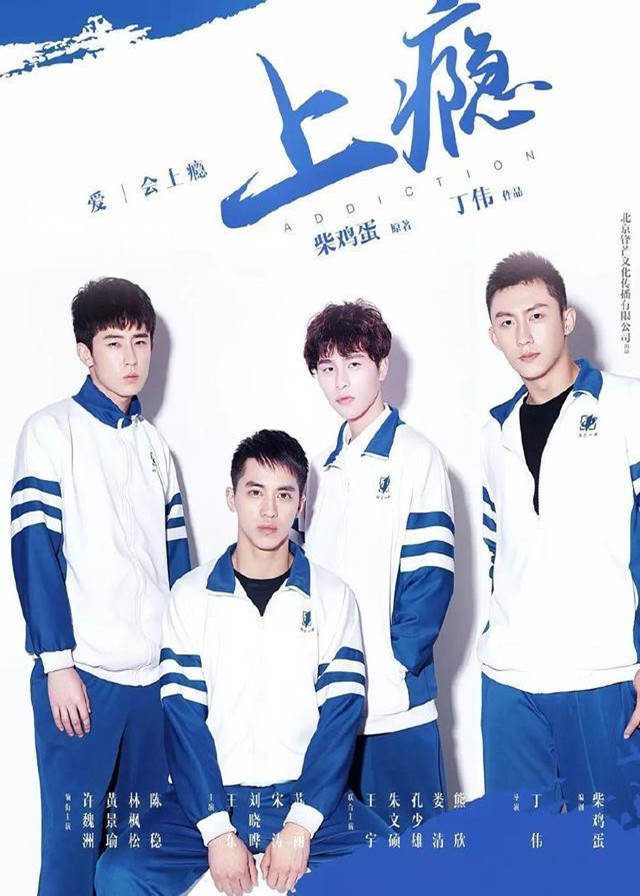 English Title: Addicted Heroin
Chinese Title: 上瘾
Other Titles: Addicted
Genre: Youth, School, Romance, Friendship
Tag: Gay Romance, Clingy Male Lead, Step-siblings Love, Aggressive Male Lead, Poor Male Lead, Rich Male Lead
Episodes: 15
Duration: 25 min.
Director: Ding Wei
Writer: Chai Jidan
Producer: Ding Wei
Product Company: Magicpictures Film, Beijing Fengmang Culture Media Co.
Released Date: 2016-01-29
Watch On: Viki, WeTV, AsianCrush, Huace
Subtitle:
English, Chinese, Thai, Indonesian, Vietnamese, Spanish, Turkish, Korean, Arabic, Danish, Dutch, Finnish, French, German, Greek, Hungarian, Italian, Lithuanian, Malay, Polish, Portuguese, Romanian, Russian, Swedish, Urdu, Galician, Latvian
Cast
Synopsis
Since childhood, Bai Luoyin has been living with his father Bai Hanqi and her grandparents.
At the age of 16, his mother, Jiang Yuan, wanted to remarry Gu Weiting, a high-ranking army officer.
Gu Hai, Gu Weiting's son, has always held a grudge against his father because of his mother's death.
Two brothers with resistance feeling coincidentally studied in the same class by chance.
As time goes by, they slowly had different feelings for each other.
The classmate of Bai Luoyin, You Qi, and good friend Yang Meng played important roles in this affection.
Reviews
You May Also Like
Related Posts