Thousand Years For You – Ren Jialun, Li Qin
Thousand Years For You is a fantasy romantic drama directed by Zheng Weiwen, starring Allen Ren Jialun, Sweet Li Qin, Chen Xijun, Wu Mingjing, Chang Long, Song Wenzuo, Hei Zi, and Cao Xiyue, with a special appearance by Xiao Shenyang, Lai Yi.

The drama tells the love story of Lu Yan, the God of War a thousand years ago, and Yu Deng Deng, a righteous female chief of bandits.
Details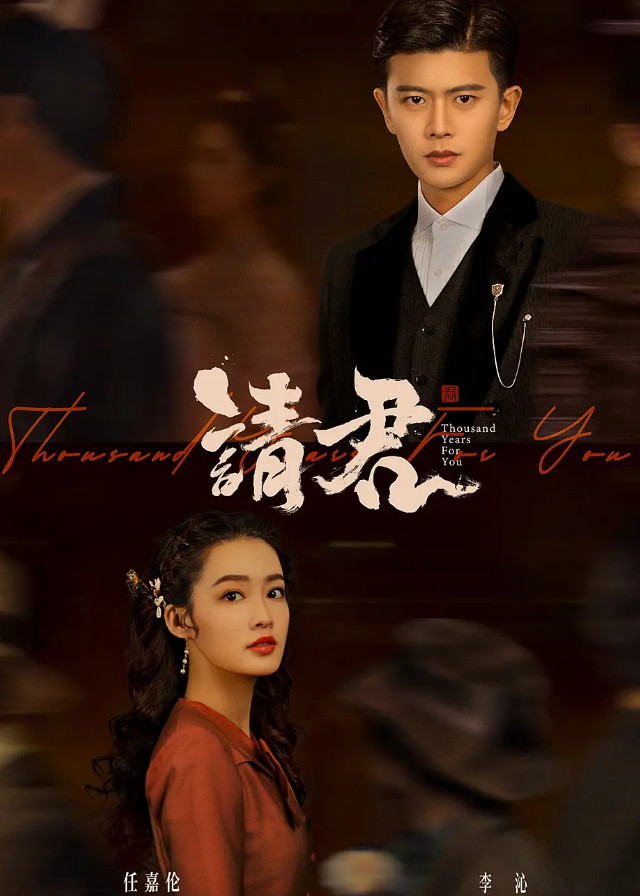 English Title: Thousand Years For You
Chinese Title: 请君
Genre: Romance, Fantasy, Drama
Tag: Chinese Republican Era, Xianxia, Historical Fiction, Martial Arts, Reincarnation, Magic
Episodes: 36
Duration: 40 min.
Director: Zheng Weiwen
Writer: Zhang Xiujie, Rong Shu, Wang Xiaoyao, Ren Ziwei
Producer: Shao Wenyi, Yang Yan, He Mai
Product Company: iQIYI, STRAWBEAR, DAYOU PICTURES
Released Date: 2022-09-15
Broadcast Website: iQIYI, 爱奇艺
Cast
Synopsis
Yu Dengdeng is the young master of Qingquan Fortress. She met Lu Yan, who has mysterious power by chance. Then they start a love story with a thousand-year destiny.
Reviews
You May Also Like
Related Posts
Chinese Dramas Like Thousand Years For You

Who Is Allen Ren Jialun's Wife? He Got Married With A Child

Allen Ren Jialun, Li Qin Start The Fantasy Xian Xia Love Journey

What's Allen Deng Lun and Li Qin's Relationship? The Wedding Has Been In Preparation?

Does Sweet Li Qin Have A Boyfriend? She Has Many Dating rumors

How is Tan Songyun and Ren Jialun's relationship in private?

What's Xiao Zhan and Li Qin Relationship?

Allen Ren Jialun, Bai Lu: The Fated Love In Two Lives Begins

Li Qin Photos

Ren Jialun Photos

Li Qin, Johnny Huang Jingyu Had A Love-Hate Relationship In "My Dear Guardian"

Allen Ren Jialun and Fair Xing Fei Fall In Love in "Miss Crow with Mr. Lizard", Sweetness Is Overwhelming!

Who Is Evan Li Yifeng's Girlfriend? Lee Da Hae Is The Only Girlfriend Li Yifeng Has Admitted To

Li Qin Dramas, Movies, and TV Shows List

Ren Jialun Dramas, Movies, and TV Shows List

Ren Jialun, Bai Lu, The Gorgeous Cp In The New Coming Dramas