Autumn Cicada – Ren Jialun, Li Man
Autumn Cicada is a youthful spy drama directed by Fu Ning and Li Ang, led by Ren Jialun and Li Man, co-starring Liu Huan, He Dujuan, Jian Renzi, Liu Xueyi, Liang Jingxian, Fu Fangjun, Hu Yajie, and Li Tingzhe, with special appearances by Zhang Hanyu, Li Xiaoran, Wang Jingsong, Han Dong, and He Zhonghua.
The drama tells the story of Ye Chong, a young party member codenamed "Autumn Cicada", who is sent on a top-secret mission to covertly infiltrate the Japanese military administration in Hong Kong at the end of 1941 when Hong Kong is invaded by the Japanese.
During this period, Ye Chong develops a deep revolutionary friendship with He Ying, Chi Cheng, and Jin Xiang amidst constant misunderstanding and suspicion.
Details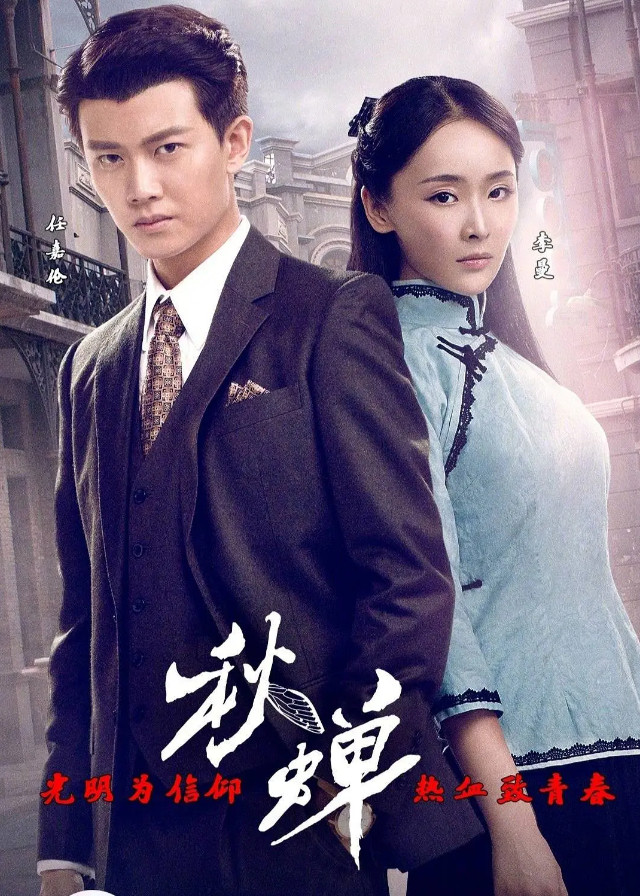 English Title: Autumn Cicada
Chinese Title: 秋蝉
Genre: War, Military, Suspense, Thriller
Tag: Chinese Republican Era, Spy, Sad Ending, Tragedy, Revolution, Historical Fiction
Episodes: 49
Duration: 45 min.
Director: Fu Ning, Li Ang
Writer: FU Ning, Li Ang, Liu Qinzhi, Zhang Hui
Producer: Zhong Junyan, Jiang Xinguang, Zhong Conghai
Product Company: H&R CENTURY PICTURES
Released Date: 2020-05-04
Watch On: YoYo English Channel, Viki, YoYo Television Series Exclusive
Cast
Synopsis
In the winter of 1941, Hong Kong fell to the Japanese and the Chinese Communist Party's underground organisation in Hong Kong was severely damaged.
A member of the Communist Party, Ye Chong, codenamed "Autumn Cicada", is sent on a "top-secret mission" to the Japanese military headquarters in Hong Kong.
The cunning Japanese army has cut off all means of communication of the organization, and the Japanese spy chief, Gong Ben Cang Ye, is focused on Ye Chong, making him difficult at every turn.
During one mission after another, Ye Chong continued to establish contact with his comrades, passing information to the organisation and disrupting Japanese military operations through this covert front.
As the battle progressed, Ye Chong's feelings for his comrades and loved ones grew deeper and deeper.
As time passed, the bitter years of the fall came to the end of 1944.
The Japanese army was losing ground in the Pacific and the war-monger Qing Quan Shang Ye had devised the outrageous "Nuo Ya" plan…
Reviews
You May Also Like
Related Posts