Forever and Ever – Allen Ren Jialun, Bai Lu
Forever and Ever is an urban romantic drama, starring Ren Jialun and Bai Lu.

Based on the novel "Yi Sheng Yi Shi Mei Ren Gu" by Mo Bao Fei Bao, the drama tells the story of Shi Yi, a top dubber, and Zhou Sheng Chen, a chemistry professor returning from abroad.

They gradually develop a tacit understanding while getting along with each other. They work together to preserve their family's traditional handicraft and decide to be together for the rest of their lives after a series of troubles.
Details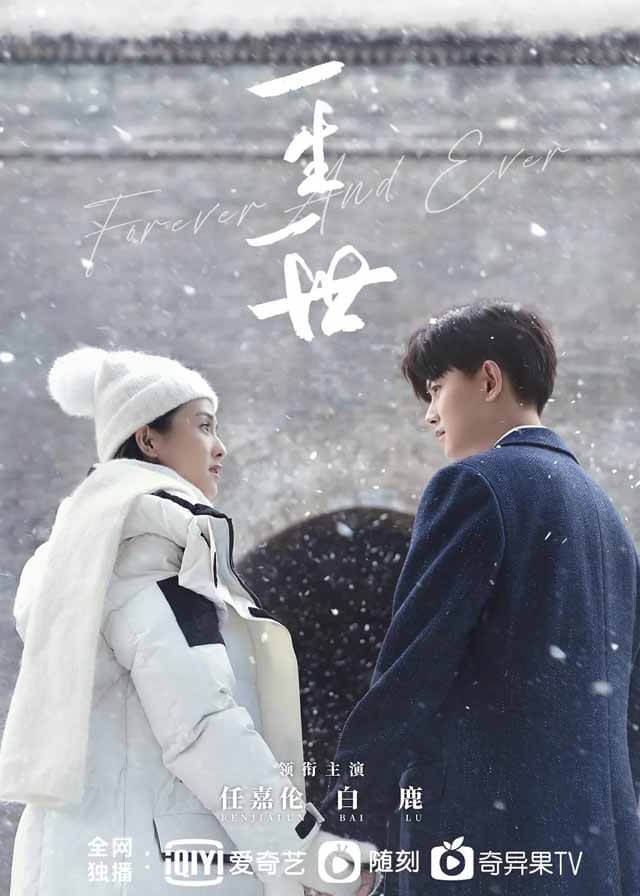 English Title: Forever and Ever
Chinese Title: 一生一世,一生一世美人骨
Genre: Urban, Romance
Episodes: 30
Duration: 40 min.
Writer: Mo Bao Fei Bao
Product Company: IQIYI, CROTON STUDIO of XINTIANDI
Broadcast Website: iQIYI
Released Date: September 6, 2021
Cast

Ren Jialun
as Zhousheng Chen

Bai Lu
as Shi Yi
Synopsis
Shiyi is one of the top dubbers in the industry. She is gentle and low-key. One day she encounters Zhou Shengchen at the airport, an elegant returnee, chemistry professor. They are impressed by each other.
To save the declining purple clay teapots factory, Zhou Shengchen agrees to get engaged and take over the business. He declines the family arrangement and proposes the engagement to Shiyi.
Shiyi is already in love with him, so she agreed happily. As they get along, a tacit understanding develops between them. Their hearts get closer.
To revitalize the purple clay pot craft in his hometown, Zhou Shengchen has a huge disagreement with his elders over his business philosophy. Faced with the dilemma of family and business, he is fortunate to have Shiyi by his side, giving him the most solid support and encouragement.
After the event, their love for each other grows even stronger. However, to save Zhou Shengchen, Shiyi was framed by a traitor and was seriously injured and in a coma. Zhou Shengchen temporarily leaves his career to take care of his wife.
Eventually, he wakes Shiyi up. They promise to stay together for the rest of their lives.