Fox in the Screen – Luo Yunxi, Liu Xinqi
Fox in the Screen is a historical fantasy web series directed by Zhou Haijun, starring Luo Yunxi, Liu Xinqi, Huang Junjie, Wang Chaoyang, and Hao Zejia.

The drama tells the story of a painter, Zheng Xuejing, who accidentally gets an imperial immortal pen and unseals three male fox immortals in a screen, from which the fates of one person and three foxes are bound together.
Details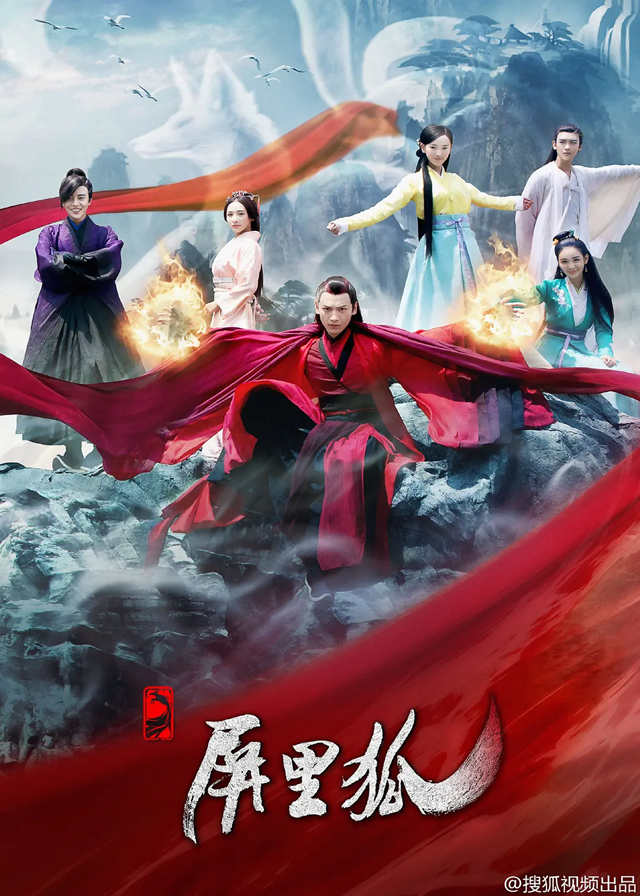 English Title: Fox in the Screen
Chinese Title: 屏里狐
Genre: Historical, Fantasy, Romance
Tag: Xianxia, Unrequited Love, Love/Hate Relationship, Slow Burn Romance, Contract Relationship, Friends to Lovers
Episodes: 22
Duration: 25 min.
Director: Zhou Haijun
Writer: Cao Xiaotian
Producer: Wang Xi, Cao Di, Lu Jun
Product Company: sohu.tv.com
Released Date: 2016-11-21
Broadcast Website: Prime Video, Viki, AsianCrush, Caravan中文剧场
Cast
Synopsis
Zheng Xuejing, a fallen female painter, runs a screen store in the capital handed down from her ancestors. When she is suddenly suffering from a strange disease, her boyfriend betrays her with her best friend.
On the night of their wedding, the heartbroken girl drunkenly stumbles into a tavern in the cracks of the other world and gets an imperial pen that unseals three male fox immortals in the screen by chance, namely Yu Yan, Shenming Baisheng, and Xiao Hei.
By chance, Zheng Xuejing and theY conclude a master-servant contract. One person and three foxes are bound together by the red line of fate.
The three fox fairy servants use their magic to help Zheng Xuejing turn her life around and gain the honor of being the "first female court painter", she also gets into a series of troubles brought about by the rhinoceros screen and the emotional entanglement with the fox fairy servants.
Reviews
You May Also Like
Related Posts
Chinese Dramas Like Fox in the Screen

How is Luo Yunxi and Bai Lu's Relationship?

Who is Luo Yunxi 5-year girlfriend, is the net rumor of his love history true?

Luo Yunxi and Dilraba His Favorite Actress on the same stage

Luo Yunxi and Zhang Ruonan Compose Love Symphony, How Their Chemistry Together Is?

Does Yukee Chen Yuqi Have A Boyfriend?

Luo Yunxi Was Injured In A Filming Accident, Fans Were Heartbroken, The Related Actor Issued An Apology And Denied Wearing A Ring

Luo Yunxi, Cheng Xiao Have Suprise Chemistry. What's Their Relationship?

Luo Yunxi Photos

Luo Yunxi looks very handsome in the live video streaming

Victoria Song Qian, Luo Yunxi: Dangerous Relationship in "Broker"

Luo Yunxi, Bosco Wong Takes On The Role Of A Daddy, Taking Care Of The Baby With Fun

"Lie To Love" is about to shoot? Luo Yunxi will play the leading actor, Cheng Xiao will be the leading actress?

Liu Xinqi Dramas, Movies, and TV Shows List

Luo Yunxi Dramas, Movies, and TV Shows List

Luo Yunxi's Mr. Moxi Season 3 aired on December 24, 2020