The Love of Happiness – William Chan, Tang Yixin
The Love of Happiness is an urban romantic drama directed by Liu Junjie, starring William Chan, Tang Yixin, Ran Xu, Xu Shendong, Li Tai, Jian Renzi, Wei Daxun, and Liang Tian.
The drama tells the story of urban men and women's intricate relationship and the various trials they go through about love to finally come to happiness and fulfillment.
Details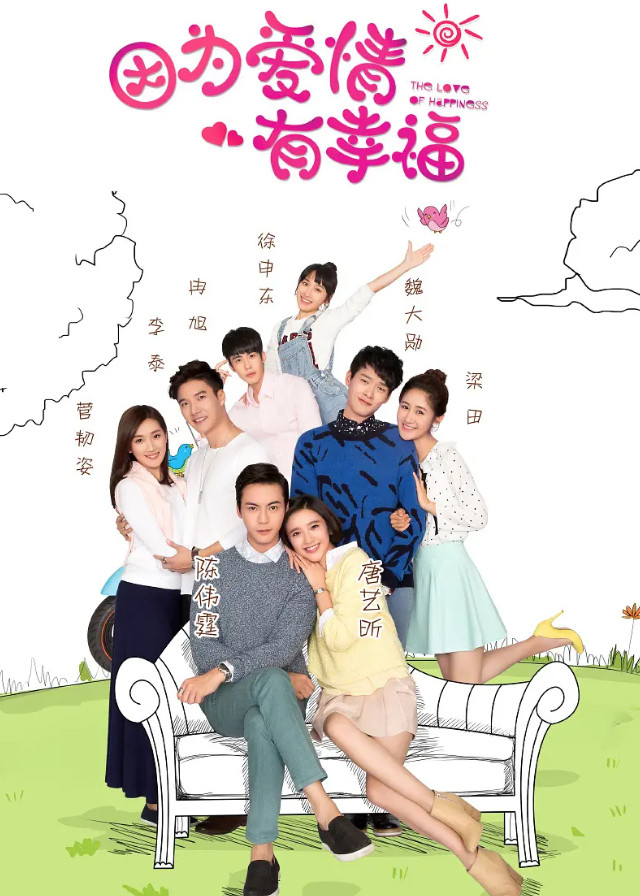 Cast
Synopsis
Lu Xiaonan is an independent woman with a modern outlook on life. She understands that marriage is not a simple union of two individuals, but a difficult adjustment of two families.
It is not until Kaiwen, the perfect man in every way comes along that Lu's fears of marriage are finally dispelled.
They are newlyweds and rent a place in Xingfu Yuan where three generations of the Su family live. However, what Lu Xiaonan never expects is that Kaiwen, who has been separated from his family since childhood, is determined to start searching for his long-lost relatives.
The unexpected encounter between Kaiwen and his long-lost relatives breaks up the perfectly happy married life of Lu Xiaonan and Kaiwen, who have to live with Kaiwen and his extended family.
Lu Xiaonan is tired of coping with the sudden new family relationships and members. Luckily, her husband Kaiwen stands firmly by Lu Xiaonan's side through all the ups and downs.
Kaiwen also gradually regains his childhood memories as he interacts more and more with his family.
He begins to realize that his loss back then was not a simple accident, and as the truth slowly unravels, the large happy family is plunged into a new crisis...
Reviews
You May Also Like
Related Posts